'One Tree Hill's Bethany Joy Lenz & 'UnREAL's Josh Kelly Are Reportedly Dating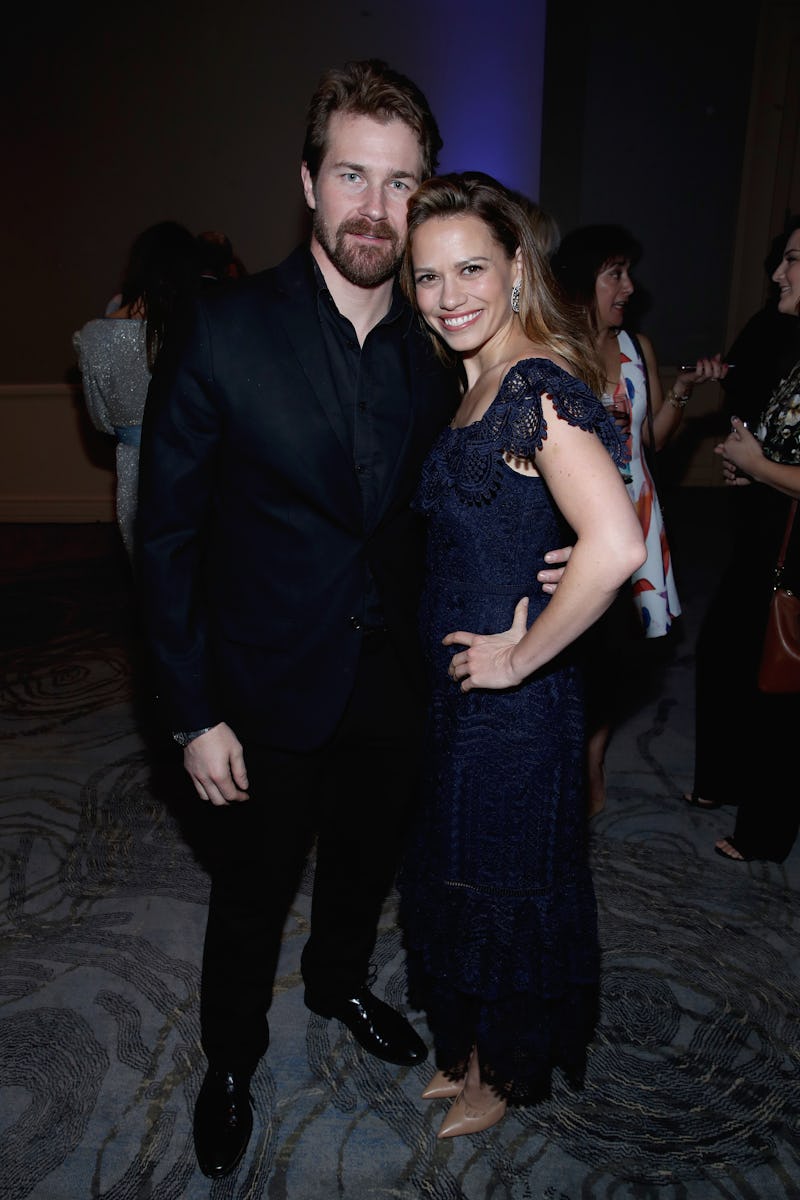 Randy Shropshire/Getty Images Entertainment/Getty Images
One Tree Hill and UnREAL fans, Us Weekly reported on Tuesday that Bethany Joy Lenz and Josh Kelly are dating. It appears this isn't a new relationship and the two have been together for a lengthy amount of time — about six months to be exact. Plus, Lenz and Kelly haven't only just been dating for some time, but they've also known each other for awhile. That's right, the actors also have quite the history.
According to an Us Weekly source, the two recently attended Equality Now's 4th annual Make Equality Reality Gala in Beverly Hills on Monday, where they supposedly looked and acted like a couple. Based on the photo above, which was taken at the gala, they definitely make a lovely duo and look comfortable with one another.
"They were inside the gala together sitting very closely at a table and chatting intensely," an insider claimed. "At one point, they were standing up talking to another couple, and Bethany had her arm wrapped tightly around Josh's waist. [She] was rubbing his back at another point."
The source added,
"They were very smiley with one another all night, sitting very close together and lost in each other. They seemed very cozy."
Just a few days ago, on Dec. 1, Lenz posted an Instagram with Kelly, which she captioned, "THAT was a good night. Thanks fellas @justjokingjk @levifiehler and all the new friends that we collected last night. Friendship is such a gift."
As reported by Us Weekly, the Second City actor and Kelly were spotted holding hands in June at a farmer's market. According to Extra, they were holding hands at a farmers market in Los Angeles. Then, in July, Kelly shared a cryptic tweet that may or may not have been his way of confirming their rumored relationship.
Before discussing Kelly's tweet in question, for those unaware, both Lenz and Kelly were cast in E!'s now defunct musical drama Songbyrd produced by Grey's Anatomy's Krista Vernoff and inspired by famous songwriter Diane Warren. The pilot was passed on in May 2014, but if it had moved forward, the show was set to follow Lauren Byrd, a songwriter played by Lenz. Rumer Willis was also cast as Lauren's sister, Mickey.
Songbyrd sounded like a great project, so it's unfortunate the drama never came to fruition, especially since Lenz is a talented musician, as she proved as Haley on One Tree Hill.
Now back to Kelly's tweet. It seem that he's known Lenz for about five years now. In January 2014, he tweeted about Songbyrd, "First day down on Songbyrd. @BethanyJoyLenz @KrisaVernoff, you're rad!"
Well, on July 5, he retweeted his post from 2014 and wrote, "Little did I know just how rad." Hmm... what's Kelly trying to say? Is this his way of saying he's dating Lenz? Whatever the case, it certainly seems like a clue that their reported romance may have started some time ago.
Neither Lenz nor Kelly have officially commented on dating rumors, but it sure seems like they've both hinted at their supposed coupling. Whatever the case, if they really are together, it sure doesn't seem like they're trying to hide anything and are happy to be in each other's company.