Bette Davis Had High-Profile Relationships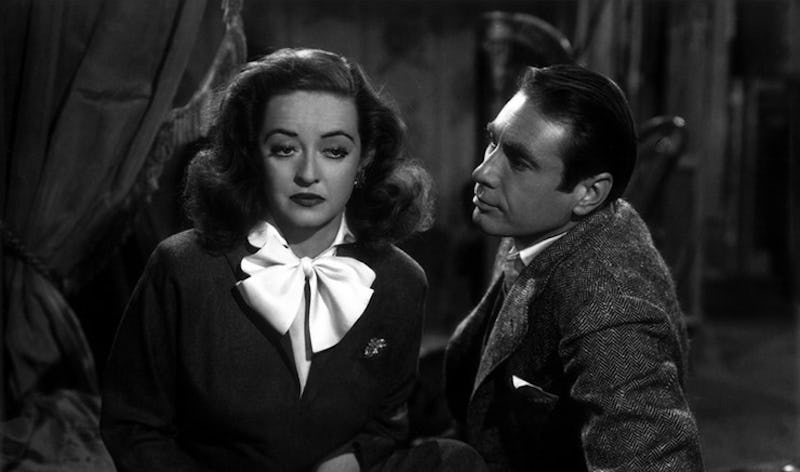 20th Century Fox
If you ever wanted to peek into some of the most contentious moments from the golden age of Hollywood, Ryan Murphy has swept in again like our fairy-godmother, to give us a truly glamorous inside look that stars one of the most infamous feuds Hollywood has ever seen. Appropriately named Feud, the series tells the tale of Bette Davis and Joan Crawford. Fans are sure to also recognize the leading men connected to these leading ladies because they were known to have some pretty high-profile marriages. Crawford married four time during her career, and Davis had some A-list dates as well. In particular, Bette Davis had many well-known relationships in Hollywood.
The starlet with the dreamiest eyes was actually married four times and was rumored to have a number of relationships in between those marriages. There were some men on this list that she had hilarious anecdotes about, written for all to read in her very own autobiographies, and then there were some relationships that she stayed a little more private about, but that were reported on.
Here is a list of Bette Davis' relationships, whether they were full blown marriages or casual canoodles. She sure had impeccable taste.
1. Harmon Oscar Nelson Jr.
Davis' first husband was a successful band leader and it is rumored that she nicknamed the Oscar award after him because it's backside had an uncanny resemblance to his.
2. Arthur Farnsworth
This marriage ended tragically, with Farnsworth dying from a skull fracture after a fall. He had apparently suffered from an undiagnosed blood clot after falling in New Hampshire, which made him experience vertigo that resulted in a second, fatal fall on the streets on Hollywood. The LA Times reported that after hearing the news, Davis was "hysterical from grief and under a a physician's care."
3. William Grant Sherry
After Farnsworth's death, Davis married artist William Grant Sherry in 1945. Their relationship was tumultuous but they had a daughter Barbara who later wrote a tell-all book about life with Davis as a mother.
4. Gary Merrill
Davis and Merrill met on the set of All About Eve and married the same year. The couple adopted a son and a daughter but eventually divorced in 1960.
5. George Brent
According to the AV Club, Brent and Davis had a relatively intense affair when his second marriage ended in 1937.
6. Gig Young
Entertainment Weekly describes the relationship between Young and Davis as a "dalliance" but that still counts as something.
7. Glenn Ford
The two costars were linked to each other and Ford's only child wrote about their relationship in a book about his father, Glenn Ford: A Life.
8. Howard Hughes
Davis herself spoke at length about her affair with Hughes. In fact, according to The Telegraph, she was known to go into great (often hilarious) detail about their relationship.
9. Humphrey Bogart
Bogart was a known womanizer during his heyday and Davis was one of the ladies he was connected to, according to The Daily Mail.
10. Vincent Sherman
These two began an alleged relationship of the set of Old Acquaintance. According to The Telegraph, they later had a more frenemy-style relationship when they worked together on another film.
11. William Wyler
This relationship was another tumultuous one for Davis. They began their affair during the making of the movie Jezebel in 1938 and according to The New York Times, "Hollywood legend has it that shortly before beginning The Letter, Wyler wrote Davis a real letter threatening that if she didn't agree to marry him by the following Wednesday, he'd marry somebody else."
There's no denying that Davis was an interesting woman, so it stands to reason that her relationships would be too. It'll be intriguing to see which, if any, are portrayed in Feud.