This Heartbreaking '90s Murder Case Is The Subject Of A Chilling New ITV Documentary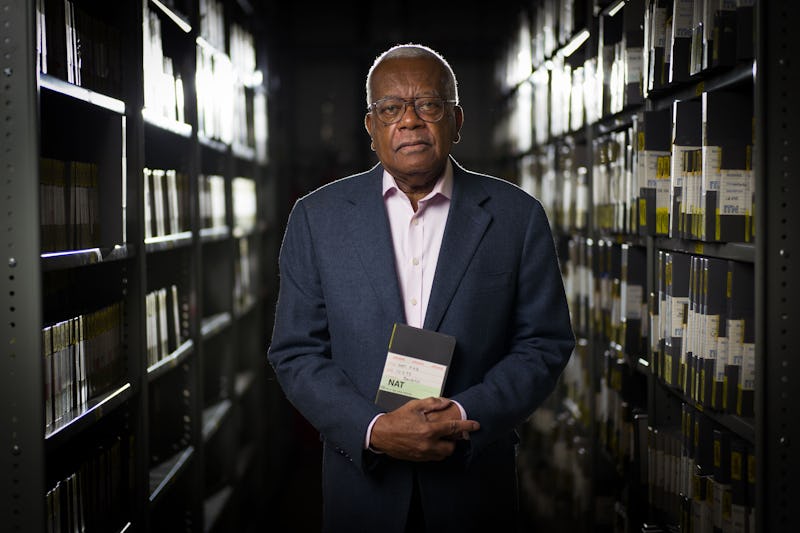 ITV
Packed from beginning to end with some often terrifying real-life stories, crime and murder documentaries never fail to capture the attention of audiences. If like me you are fascinated by the intricate details of the most chilling murder cases, Trevor McDonald and The Killer Nurse sounds like it's definitely worth giving a go. However, no matter how compelling a story can be, it's always worth remembering that for those involved, these tragic stories are their reality, and the case of Beverley Allitt is even more disturbing than you might expect.
Trevor McDonald and the Killer Nurse is set to air tonight at 9 p.m. on ITV1 and will tell the story of the former-nurse, Beverley Allitt, who was given 13 life sentences in 1993 after being found guilty of murdering four children, the Guardian reports. Back in 1991, Allitt, who later became known as the "Angel of Death," worked as a nurse at Grantham Hospital in Lincolnshire where she killed the children by tampering with their injections. It was also discovered that Allitt's killing spree lasted a total of 59 days, and that she had also attempted to murder an additional three innocent patients at the hospital, and cause grievous bodily harm with intent to a further six, according to the Guardian.
The "Angel of Death" was later diagnosed with Munchausen's syndrome, a mental illness which meant the former-nurse would invent illnesses and injure herself for attention, The Sun reports. Suspicions of Allitt's actions were first raised when hospital records revealed missing nursing logs, according to Biography. The (at the time) 22 year-old was charged with four counts of murder, and 11 counts of attempted murder and causing grievous bodily harm — she was found guilty of all charges.
Allitt's victims included seven week-old Liam Taylor, eleven year-old Timothy Hardwick, two month-old Becky Phillips, and fifteen month-old Claire Peck. She was sentenced to thirteen consecutive terms of life imprisonment at Rampton Secure Hospital, a high security psychiatric hospital in Nottinghamshire.
The documentary was commissioned as part of the ITV "Crime and Punishment" season, according to What's On TV, and McDonald will meet with the families of victims, including Michael Davidson and Bradley Gibson. The former-newsreader will also aim to re-examine the case by speaking with detectives who worked on the murder case, and those who managed to avoid becoming one of Allitt's victims as children.
During an appearance on ITV's Good Morning Britain, Sir Trevor spoke to hosts Ben Shephard, Charlotte Hawkins, and Sean Fletcher about the upcoming documentary. When discussing his experience of looking into the case of the killer nurse, McDonald said "I've done quite a few things like this in my time, but I've never quite seen anything quite like it," and continued to reveal further chilling details about the history of the case. He said "parents of the victims were so convinced about her caring side, that one of them made her a godmother the child."
As well as providing some riveting insight into one of Britain's most shocking crimes, the ITV series will hopefully offer a platform on which the victims of these horrific crimes can finally have their voices heard, and hopefully honour the lives of those lost during this senseless killing spree.