Beyonce & JAY-Z Are Closing Schools Early In South Carolina, Because They're That Powerful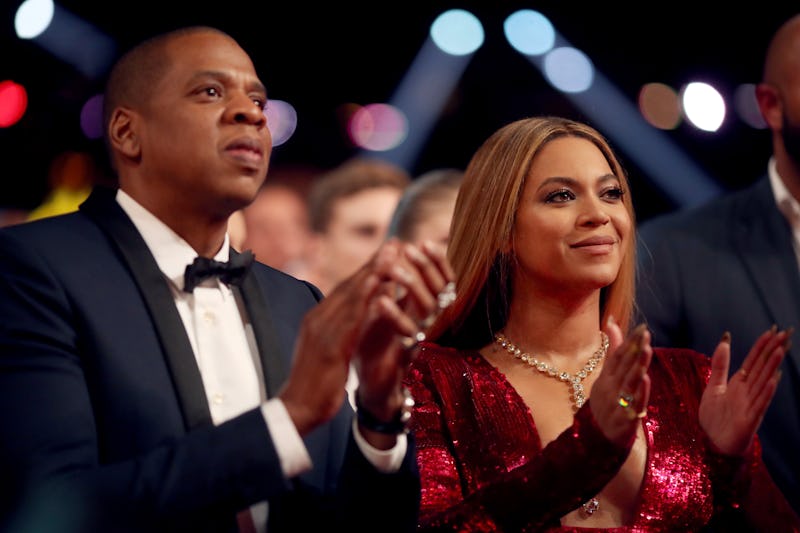 Christopher Polk/Getty Images Entertainment/Getty Images
Students in South Carolina can thank Beyoncé and JAY-Z for their upcoming half day. That's because a district in South Carolina is closing schools early for the Beyoncé and JAY-Z On The Run II tour. Just another reason to bow down to the most famous couple in music, right?
Elle reported that a handful of schools in the state will let kids leave early on Aug. 21 because of the Beyoncé and JAY-Z show at Williams-Brice Stadium in Columbia, S.C. While the reason for the half-day could reasonably just be "Beyoncé's in town" and many people would be totally fine with that, six schools in the Richland 1 School District gave a more practical reason for the early dismissal: traffic, which the state is anticipating will be heavy that day and mess up after school drop offs.
"The early dismissal schedule will help reduce the likelihood that buses with routes that go through or near that area will be delayed by the traffic," a district rep wrote in an email to students and parents, according to Elle, explaining why these schools will get out at 11 a.m., noon, or 1 p.m. that day. Not all schools in the area will get a surprise half day, however. The other schools in the district that aren't in the path of Bey and JAY. They've still got a whole day of learning to do.
Honestly, though, the fact that fans will be packing into the 80,000 seat football stadium that night to catch a glimpse of Beyoncé should cause concern for anyone on the road that day. No one wants to get stung by a Beyhive that's worried they won't make it to the show on-time.
Beyoncé and JAY-Z may not run the world (yet), but they clearly have some control over South Carolina's school schedule. And it seems they also have power over Minnesota's legislature, too. Just this summer, August 8 was officially declared Beyoncé and JAY-Z Day in Minnesota by Governor Mark Dayton. The Democrat declared that the statewide holiday honored the couple for "inspir[ing] Minnesotans, and music fans around the world" through their lives and their music. The day was in honor of the couple's first joint concert in the state. Unfortunately, kids didn't get the day off from school — or even a half day — but maybe that's because the holiday fell during summer vacation.
Fun fact, this isn't the first time Beyoncé earned her own holiday in Minnesota. May 23, 2016, was decreed Beyoncé Day by Governor Dayton in the days leading up to her solo performance in the state that year. An honor she was given for how she's "influenced many young girls and women with powerful, positive messages in her songs."
Unfortunately, these holidays are not annual (yet), but the good news is, for those who wish Beyoncé had her own holiday, she kind of does. Her birthday is September 4, which falls right around Labor Day — you know, a real national holiday in which schools and banks are closed. Since Beyoncé's been putting the work in all along, why not sing one of Queen Bey's hits and bow down to the only American worthy of a royal title. Who knows, if everyone celebrates hard enough, a future president might even make it official.