Beyoncé Spreads Unity On International Women's Day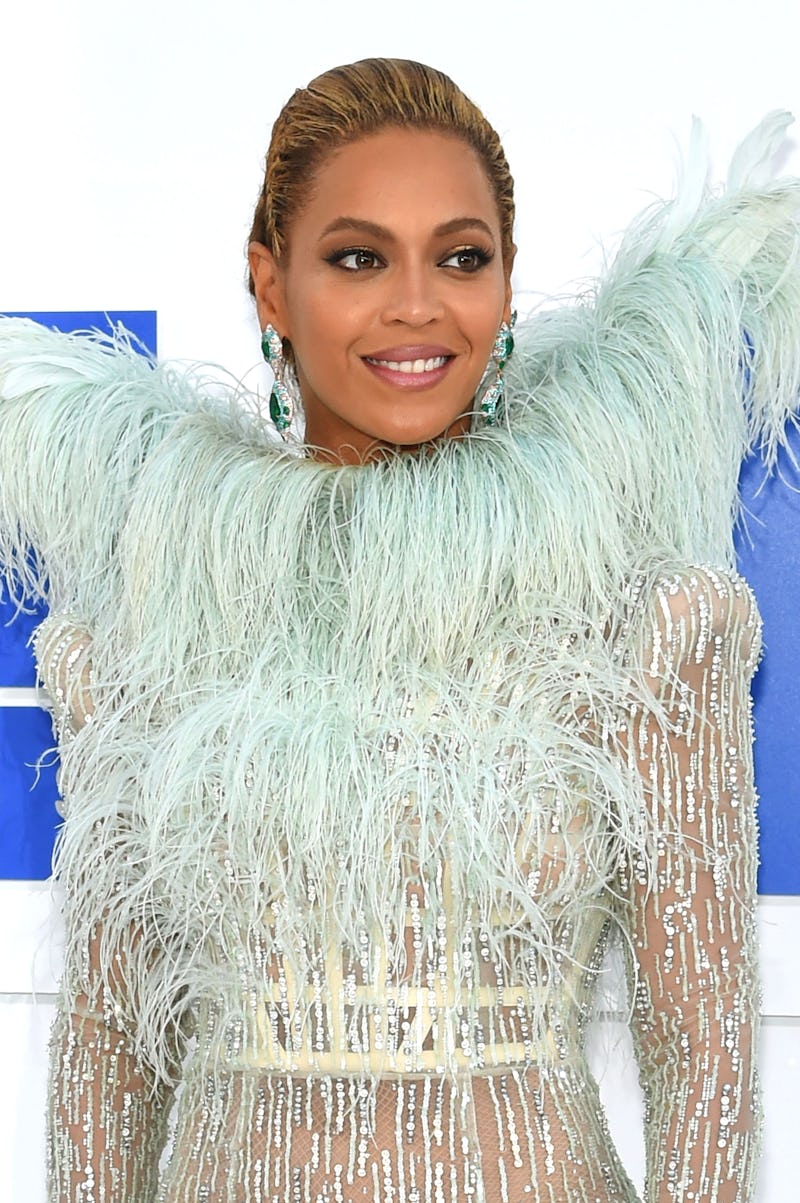 Jamie McCarthy/Getty Images Entertainment/Getty Images
Gender equality can only happen if everyone joins forces and moves forward in unison. That's the exact message spread when Beyoncé and Salma Hayek celebrated International Women's Day by uniting celebrities through their campaign Chime for Change. For those unaware, the campaign's purpose is to "convene, unite and strengthen the voices speaking out for girls and women around the world." Really, what better way to celebrate the day representing women's rights and gender equality, in addition to 2017's A Day Without a Woman?
Like Bey and Hayek, a handful of celebrities put their names on a letter from Chime for Change promoting gender equality Wednesday. Such celebs include Julia Roberts, Dakota Johnson, John Legend, Madonna, Jada Pinkett-Smith, and Freida Pinto. The open letter is a powerful one and explains why it's so important for unity at this point in time when it comes to fighting for women's rights. The letter says, "We stand together to say, in a voice louder than ever, that fighting for gender equality is the emergency and the opportunity of our time."
As the letter also explains, the fight for gender equality "is far from over" and there is so much that needs to be done. The fact that it is 2017 and gender equality has yet to be achieved is mind-boggling. It also makes you wonder if it's something that will ever happen. Well, as the letter suggests, it can be done if one simple, yet huge, thing happens. One word: unity.
Can you imagine what could be accomplished, and not just with women's rights, if we all joined forces when it comes to an important cause? The world would certainly be a different place than it is now. "We believe that connection empowers us," the letter reads. "That every voice matters. That each one of us is needed to achieve change. We believe we can do extraordinary things when we come together."
The letter and Chime for Change's efforts are beyond important. The campaign is impacting women all over the world and of all ages. From education to health to justice, Chime for Change is fighting to ensure women and girls are living the lives they so deserve. And as the letter states, "We fight for our future. Because none of us can move forward if half of us are held back." Isn't that the truth? It's time to stop taking steps backward and move forward for the greater good.
You too can take part by taking action over at Global Citizen. Just imagine the impact you'll make in the lives of girls and women.