Beyoncé Is Here For Protecting Transgender Youth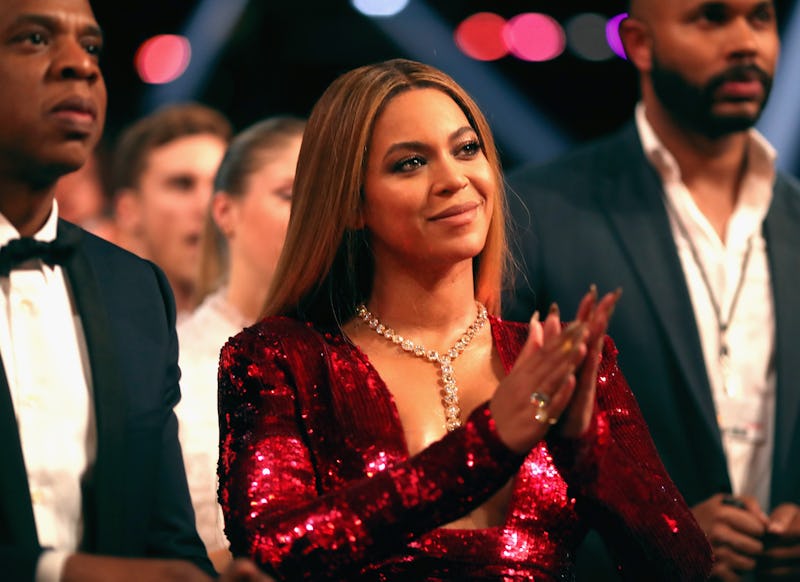 Christopher Polk/Getty Images Entertainment/Getty Images
Another celebrity has spoken out against the Trump administration rescinding bathroom access protections for transgender students, which were developed under the Obama administration. This time around it's a huge, influential, talented, and powerful singer who is making her voice heard. Beyoncé supported transgender youth and their protections on Facebook Thursday. "#LGBTQ students need to know we support them," the Lemonade artist wrote. "Share your support to #protecttransyouth at glsen.org/100days & put #KindnessInAction GLSEN​."
She linked out to GLSEN's official website, which is an organization dedicated in creating safe schools for everyone no matter their sexual orientation, gender identity, or gender expression. It is also putting on "100 Days of Kindness," a campaign letting LGBTQ students know they have support, all while spreading the message of love not hate.
Bey's message is simple and quick to the point. There really is no need for her to write an essay or a lengthy post, because the fact that she is supporting transgender kids is enough. Really, what she wrote and her sharing it on social media speaks volumes. Not only does it show transgender youth that they are being heard and supported, including by Beyoncé herself, but that one of the most famous singers across the globe is sending this much-needed message. And that message is transgender youth deserve love, support, kindness, protections, and to have their voices be heard.
Beyoncé's short Facebook post could have a huge impact. Even GLSEN's executive director Dr. Eliza Byard told Huffington Post what Bey's actions mean to the group. She said in a statement,
We are so thrilled that Beyoncé is standing up for transgender youth by joining GLSEN's 100 Days of Kindness Campaign at this very difficult time. There is a great deal of confusion and fear out there right now, and Beyoncé has the unique power to cut through the noise to deliver a crucial message of love and support to all transgender youth. Thank you, Beyoncé. (And I cannot wait to tell my daughters about your support.)
See? That's kind of influence she has in this world.
This isn't the first time Queen Bey has spoken out in support of the LGBTQ community. In May 2016, she spoke out on her official website against North Carolina's anti-LGBT law, which blocked cities and counties from protecting against LGBT discrimination, including the barring of transgender individuals from using bathrooms matching their gender identity.
The Grammy-winning artist's note read,
As The Formation World Tour makes its stop in the Tar Heel state in the midst of such a controversial time, we think it is important for us to bring attention to those who are committed to being good and carrying on the message of equality in this core of controversy. Among the many organizations doing the good work to get this bill overturned, there is Equality NC, a local organization dedicated to securing equal rights and justice for lesbian, gay, bisexual, transgender, and queer (LGBTQ) North Carolinians.
Bey then went on to ask others to support Equality NC through donations, volunteering, or however they chose.
The LGBTQ community has Beyoncé's support, and it won't be a surprise if she speaks out more in the days to come.