Beyoncé's Pregnancy Photo Shoot Is Glorious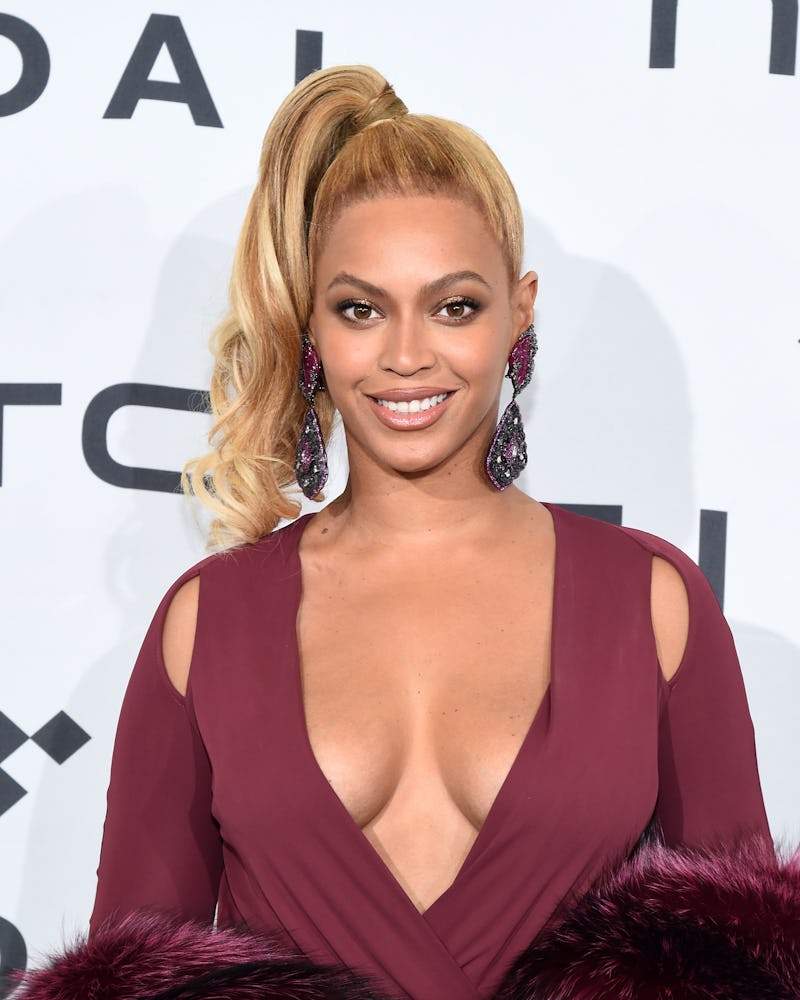 Ilya S. Savenok/Getty Images Entertainment/Getty Images
Alert: there is even more Beyoncé news. How can that be possible after she announced on Wednesday that she is pregnant with twins? Only Queen Bey could break the internet twice in two days. Now prepare yourselves. Are you ready? Beyoncé did a pregnancy photo shoot. That's right, there are more Beyoncé pregnancy photos, which she shared on her official website in an album titled, "I Have Three Hearts." Guess what? The photos are absolutely glorious.
If you thought the stunning image she shared alongside her baby announcement was something, just wait until you see all of the other photos. As you recall, the first photo Bey shared of her baby bump featured her surrounded by flowers in a bra and underwear with a piece of light green chiffon draped over her. Alongside it, the "Drunk in Love" singer wrote, "We would like to share our love and happiness. We have been blessed two times over. We are incredibly grateful that our family will be growing by two, and we thank you for your well wishes. - The Carters."
Obviously, this isn't your typical pregnancy photo shoot, but would you really expect anything less from the Lemonade artist? She goes big and all of her fans can't get enough of it. And if Beyoncé chose to do something simple, I bet you'd all be extremely disappointed.
Well, the following photos prove that she certainly wasn't thinking simple.
Here She Is On A Car
Bow down to Bey for this one.
Here She Is Underwater
Perfection.
Here She Is Posing Underwater
Stunning.
Here She Is Swimming
If only I could look this glamorous underwater.
Here She Is As A Goddess
All hail, Bey.
Here She Is With Blue Ivy
Adorable.
Here She Is Being An Artist
It's like Cirque de Soleil's "O" show at Bellagio in Las Vegas.
Here She Is Embracing Her Pregnancy Body
Does it get more gorgeous than this?
Here Is More Of Her Veil
Only she could pull this off.
Here Are Kisses From Blue Ivy
Best big sister ever.
Here She Is Showing It Off
Slay, Bey. Slay.
If you want more Beyoncé pregnancy pictures, be sure to head on over to her website and scroll through her amazing album.