Beyonce's Twins Were Reportedly Born Premature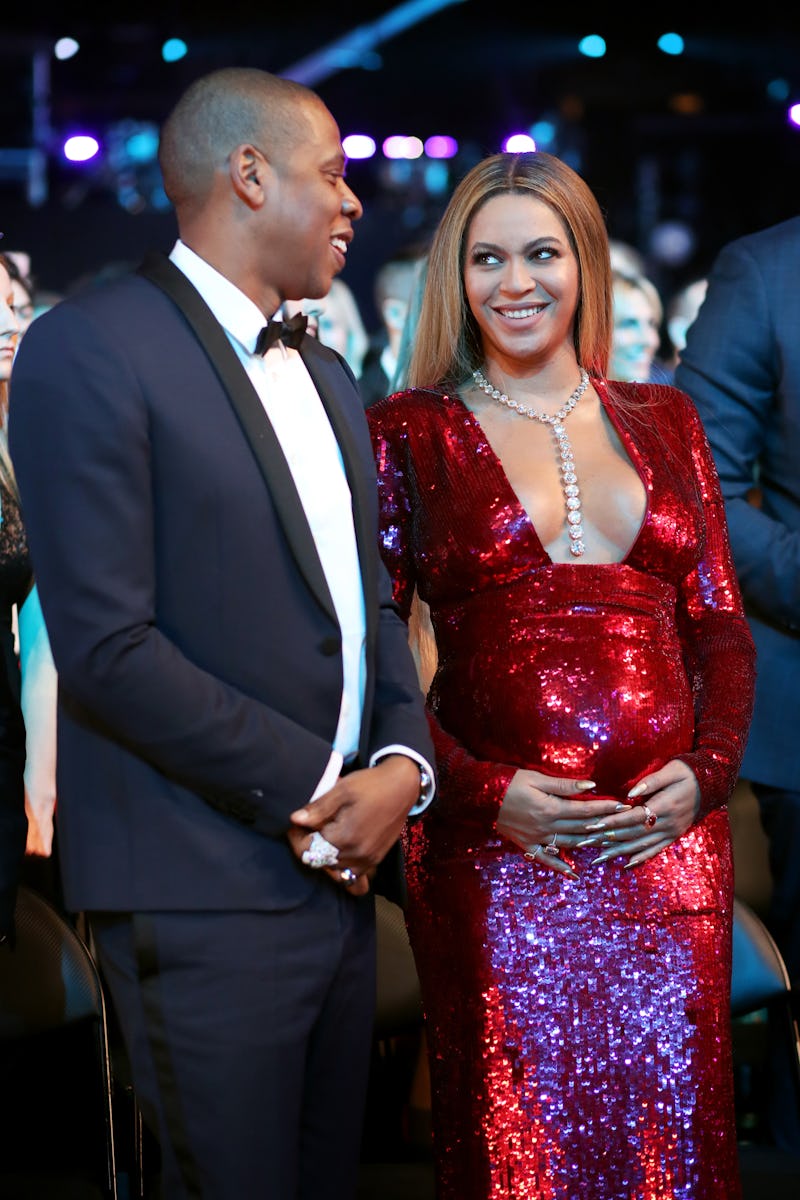 Christopher Polk/Getty Images Entertainment/Getty Images
Over the weekend, the world (or at least the Bey Hive) rejoiced when news broke that Beyoncé and Jay Z have finally welcomed their twins into the world. And although their names and sex are still a mystery, we may have a new detail that could explain why the couple is allegedly still in the hospital with their newborns. On Tuesday morning, TMZ reported that Beyoncé's twins were born prematurely, but don't worry — it sounds like they're both healthy regardless of their early arrival. Bustle has reached out to Beyoncé and Jay Z's reps but did not hear back at time of publication.
According to the site, Beyoncé reportedly went into labor before her due date, which she has never spoken about publicly. The sources who spoke to TMZ said that they are now "under the lights," which could mean they are jaundiced. "Lights" may refer to bili lights, which newborns are placed under to help correct the amount of bilirubin in their system, which in turn would get rid of their yellow skin tone.
Earlier this week, reports began to surface that Beyoncé remained in the hospital with a "minor issue" involving the twins' birth. On Monday night, Jay Z was spotted arriving at a Los Angeles hospital by paparazzi — the Ronald Reagan UCLA Medical Center, where Beyoncé reportedly gave birth last week.
So far, the newly minted parents of three have yet to issue any official statement about the twins' arrival, and the details surrounding their birth have remained private. In fact, confirmation that they'd been born didn't come until Beyonce's father, Mathew Knowles, tweeted to wish them a happy birthday.
If Beyoncé's twins were born prematurely, hopefully their recovery goes smoothly so they can go home with their parents and big sister... and so their mom can share the first photo of them with the rest of us. I can't wait to see her new babies — with Beyoncé's DNA, there's no doubt they'll be gorgeous like Blue Ivy.