Bill Maher Issues N-Word Apology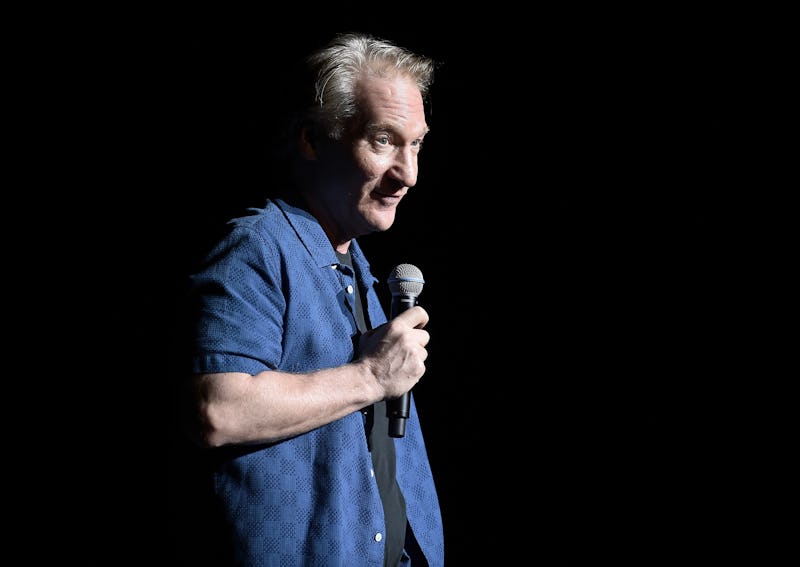 Nicholas Hunt/Getty Images Entertainment/Getty Images
Less than 24 hours after setting off a maelstrom of outrage and calls for his firing, Bill Maher apologized for using the N-word on his live HBO show on Friday night, in a statement sent to the media by his publicist. Specifically, the 61-year-old comedian acknowledged that his use of the anti-black racial slur was "offensive," and said he was "very sorry" to have used it.
It's not a particularly lengthy statement, nor does it exactly bend over backwards to plead for forgiveness, given the scale of the backlash and the extent of the offense. The N-word is widely considered the most grievous and unacceptable racial slur that a white or non-black person can use, a historical and contextual truth underscored by the fact that I'm not going to write it out in full, nor should any white writer do so while covering Maher's self-inflicted scandal.
It is, in every sense, utter anathema for anyone besides black people to say. Nor is it in any sense appropriate or defensible for white people to attempt to police or criticize how black people choose to use it. Here's Maher's statement, as given to CNN.
Friday nights are always my worst night of sleep because I'm up reflecting on the things I should or shouldn't have said on my live show. Last night was a particularly long night as I regret the word I used in the banter of a live moment. The word was offensive, and I regret saying it and am very sorry.
In case you missed the inciting incident, Maher was having a conversation with Nebraska senator Ben Sasse on Friday night when he dropped the incendiary slur, responding to Sasse's suggestion that he "work in the fields" with the following racist quip.
Work in the fields? Senator, I'm a house [N-word].
That's what got Maher in so much trouble this time around, although it's far from the first time he's been accused by his critics of racist or bigoted commentary. Back in 2010, he suggested that then-President Barack Obama was not really black enough, and that he wanted a black president who "lifts up his shirt so they can see the gun in his pants."
He also compared Obama to comedian Wayne Brady, implying that Brady was similarly not really black. This led Brady to mount a vehement denunciation of Maher, calling his comments "bull****" and warning him to "be careful when you make statements like that."
He's also drawn heavy criticism for his routinely derogatory comments about Islam over the years, and was memorably challenged over them in Ben Affleck's explosive appearance on his show in 2014.
Earlier this year, his decision to book far-right agitator Milo Yiannopoulos drew furious condemnation from many on the left, including journalist Jeremy Scahill, who withdrew from the episode in protest. During the interview, Maher ultimately concurred with Yiannopoulos' anti-transgender comments about public bathrooms.
It remains to be seen whether Maher will face any further repercussions for his casual use of the N-word. For its part, HBO has already released a statement calling his joke "completely inexcusable and tasteless," and stating that they will edit it out of future broadcasts. The statement did not, however, make any mention of punishment.