Bill Paxton Was "The Nicest Guy In Hollywood"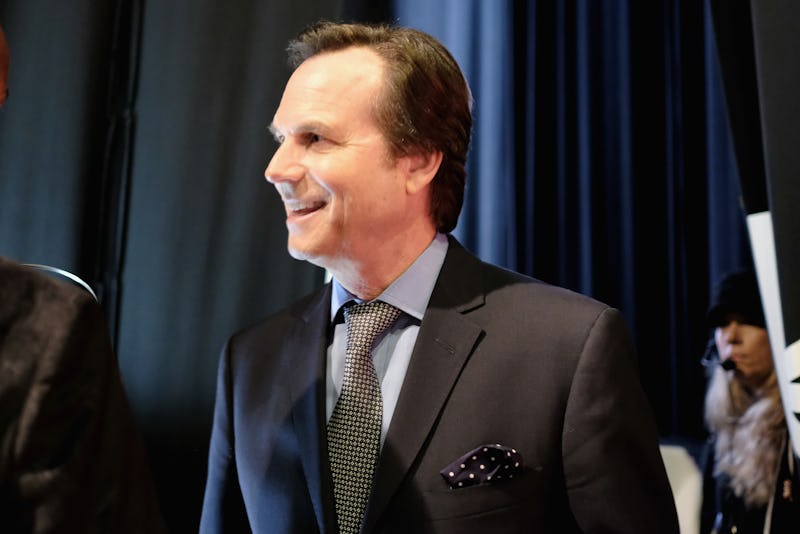 Alberto E. Rodriguez/Getty Images Entertainment/Getty Images
It's always upsetting when a well-known actor passes away, but it's especially heartbreaking when it's someone as beloved as Bill Paxton. The star, who passed away from surgery complications at the age of 61, was known as the nicest guy in Hollywood, a man charming and friendly to all who met him. And as the celeb reactions to Paxton's death show, his loss is affecting not only his fans, but the many actors and directors who worked with him throughout his career.
Paxton, who appeared in many iconic films, ranging from Titanic to Aliens to The Terminator to Twister, was clearly loved and respected by so many people. Whether they worked with him on set or simply admired his performances from afar, tons of people have been expressing their feelings about Paxton on Twitter since the news of his death was announced. Although the messages vary, the theme is the same: Paxton was considered one of the nicest people to work in Hollywood, someone who was always friendly, always polite, and always willing to lend a hand or smile for a photo.
The reputation isn't surprising. Anyone who's read interviews with Paxton or seen him on a red carpet knows that he was a likable, genial man hard not to get along with. Just take his recent appearance on the "WTF With Marc Maron" podcast; while on the podcast, the actor talked in great, entertaining detail about his life and career, and his personality truly shone through.
That said, Paxton didn't always love his "nice guy" persona. In a 2016 interview with Entertainment Weekly, the actor discussed his love for playing villains, who are often "more interesting" than the main characters. When asked about his own reputation as a good guy, Paxton deadpanned that he was "not a nice guy" and actually capable of being a "pain in the ass."
Of course, he was joking, and it's evident that Paxton's affable nature made him beloved in the eyes of both his co-stars and his many, many fans. His passing is such a tragedy; not only is the world losing a great acting talent, but a man who clearly enriched the lives of everyone who knew him well or admired his work.