The Bizarre History Of STD Treatments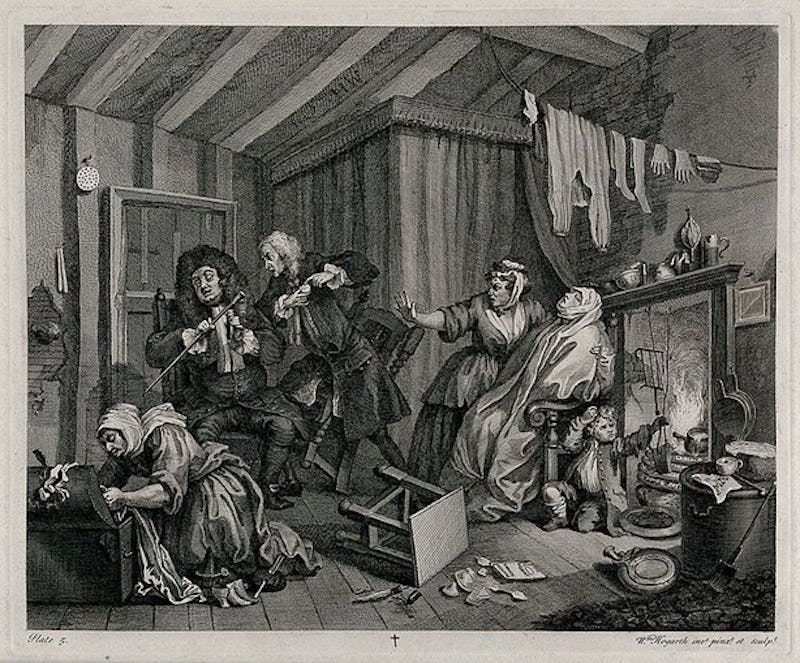 Wellcome Images
April is many things — a month that contains a wide variety of holidays including Easter, Passover, Earth Day, and two weeks of breaking out into a cold sweat over your taxes — but it is also STD Awareness Month. In our modern era, we may take it for granted that most STDs can be effectively treated by modern medicine; antibiotics can cure infections like gonorrhea or chlamydia, while antivirals can help immensely with illnesses like genital herpes. But this wasn't always so. While human beings throughout history seem to have dealt with sexually transmitted infections, actually effective treatments for STDs are a fairly new development.
Whether or not the STDs that now exist are the same as the ones that ancient cultures experienced, or if the diseases have evolved and appeared over the centuries, is a pretty intriguing puzzle. It's complicated by the fact that a lot of symptoms of STDs can also be attributed to other illnesses, and if ancient medical texts are imprecise, we have to simply guess. But there's a lot of evidence that people have been suffering from the same or similar sexually transmitted diseases, and searching for effective treatments, for a very long time, and to get to the effective medicine we have now, early medicine had to take many ineffective stabs in the dark — including eating powdered cow horn and being whacked in the genitals with a book.
Please note: the historical treatments listed below do not work. If you think you may have a sexually transmitted disease, please see a doctor, get tested, and if you need it, get proper medical treatment.