Chyna Has Filed For Temporary Restraining Orders Against Rob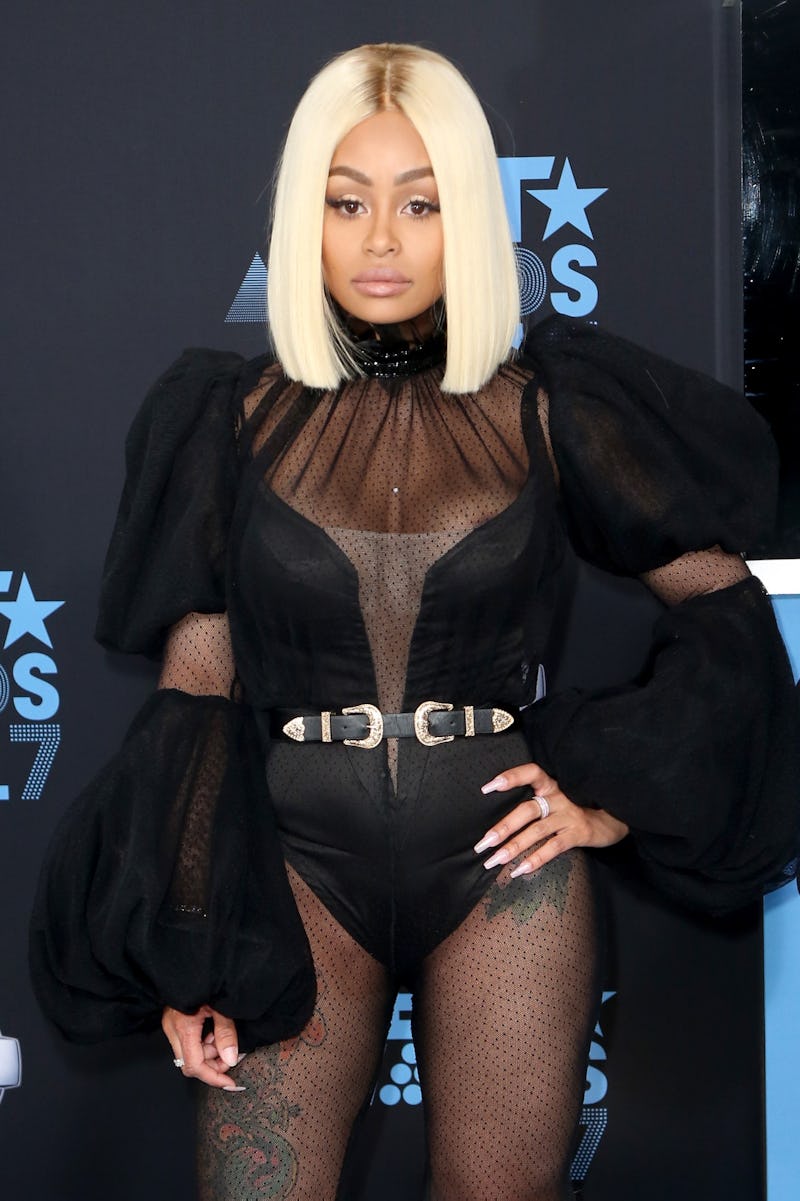 Maury Phillips/Getty Images Entertainment/Getty Images
Blac Chyna and her new lawyer, Lisa Bloom, are not wasting time when it comes to taking legal action against Rob Kardashian. On Friday afternoon, Bloom announced that she and Chyna would be filing for a restraining order against Kardashian on Monday, and now Bloom has released a statement on Twitter in which she says she and Chyna have already filed for temporary restraining orders. Bustle has reached out to Kardashian's rep for comment, but did not receive a response at the time of publication.
In the statement Bloom writes, "Yesterday Chyna retained me, and today we filed for temporary restraining orders to protect her rights."
The statement then speaks to Kardashian directly, with Bloom writing, "Your attempts to shame and control [Chyna] are hereby rejected. Her body, her choice. Her life, her choice. Back off."
Bloom is known for recently representing Mischa Barton in her case involving alleged revenge porn and also representing Kathy Griffin following the release of her controversial Donald Trump photo.
Chyna is working with Bloom following a series of social media posts made by Kardashian on Wednesday in which he made allegations about his ex-fiancée, claiming that she cheated on him with multiple men, does drugs, and more. He also shared nude photos he claimed were of Chyna. As for Chyna, she claimed that Kardashian abused her in two Snapchat posts that were deleted soon after.
According to TMZ, in a legal declaration, Chyna also claimed that Kardashian had been physically abusive toward her. Bustle has reached out to reps for Kardashian and Chyna regarding the claims they made against each other, but has not yet received a response.
Bloom concludes her statement about working with Chyna by noting that she and Chyna's other lawyer, Walter Mosley, will appear in court on Monday to request restraining orders to "require Mr. Kardashian to behave like a grownup toward the mother of his baby."