Blac Chyna Reportedly Claimed Rob Abused Her In Legal Docs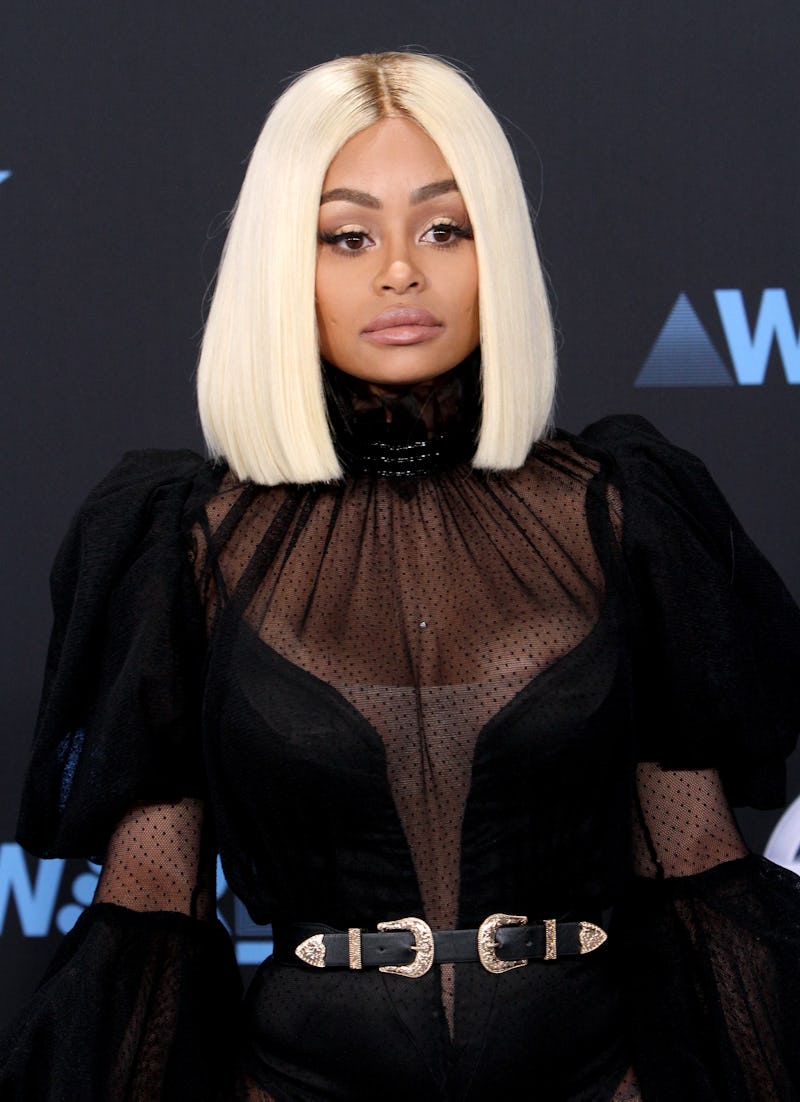 Maury Phillips/Getty Images Entertainment/Getty Images
Following Rob Kardashian's explicit Instagram rant on Wednesday, Blac Chyna is taking legal action. TMZ claims to have obtained legal documents in which Blac Chyna claimed Kardashian abused her. Bustle has reached out to Chyna's lawyer and rep, as well as Kardashian's reps, for comment, but did not receive a response at the time of publication.
Lawyer Lisa Bloom announced earlier on Friday that she was representing Blac Chyna and that they would be seeking a restraining order against Kardashian on Monday. TMZ reports that according to Chyna's declaration, she claims that in April, Kardashian was speaking badly about her in front of her son, King, and when she asked him to stop he allegedly yelled, "I can say whatever the f--k I want!" She claims that he then grabbed her phone and pushed her, "aggressively shoving [her] by the side of [her] arm and hitting [her] on the thigh," TMZ reports. Chyna also reportedly claimed that they have been broken up since December and that "Rob has been violent with [her] in the past and [she is] afraid to be around him."
TMZ reports that Bloom and Chyna consider Kardashian's actions on Wednesday to be cyberbulling. The publication also reports that Chyna wants a restraining order that would keep Kardashian 100 yards away from her and that she wants the right to record communication with him that could violate the restraining order.
On Wednesday, Kardashian made multiple claims about Chyna on social media, including that she is allegedly on drugs, that she cheated on him multiple times, and that she had a child with him out of spite because her ex Tyga was dating Kardashian's sister Kylie Jenner. He also posted nude images that he claimed were of Chyna. During this time, Chyna posted and soon deleted Snapchats in which she claimed that Kardashian had abused her. Reps for Kardashian and Chyna did not return requests for comment about their claims.
This is not the first time abuse claims have been brought up in regards to the former couple. In December 2016, an E! News source claimed that Chyna beat up Kardashian while drunk. Reps for Kardashian and Chyna did not respond to Bustle's request for comment at the time of that story.