Blac Chyna Shares A B-Day Message For Rob Kardashian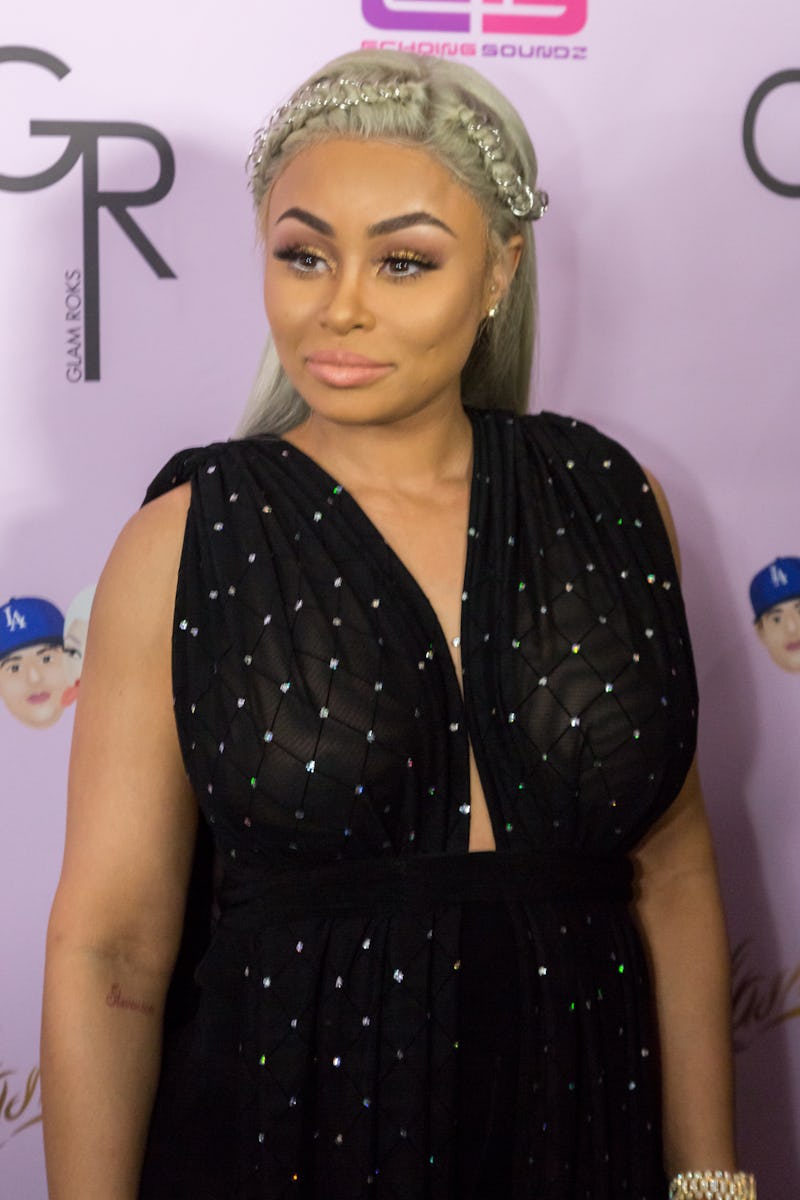 Greg Doherty/Getty Images Entertainment/Getty Images
Their roller coaster relationship has been full of surprises since its inception in early 2015, but Blac Chyna and Rob Kardashian reportedly broke up (for real) in February 2016. (Bustle has reached out to reps for Chyna and Karashian for comment on the state of their relationship, but has not yet received a response.) While they might not be on the best of terms currently, Chyna posted a birthday wish for Kardashian on Friday. But I wouldn't exactly take this as a sign of reconciliation.
It was an interesting move on Chyna's part to include a photo of them both in much happier times, but the caption to Kardashian's birthday message was as friendly and platonic as you can imagine. She simply wrote, "Happy birthday @robkardashian" followed by the signature shamrock emoji they often shared on their social media posts and marking the fact that Kardashian's birthday on St. Patrick's Day.
In this day and age, emoji choice can say a lot about someones feelings and this time Chyna strayed from using any overtly romantic gestures in her message. But, then again, it is Blac Chyna and Rob Kardashian, so anything can take on another meaning, like why she even posted a birthday message at all.
In February, People reported that Chyna and Kardashian broke up and called off any further wedding plans. A source claimed, "They split a while ago. The wedding plans are off...They are both trying to be mature about it. It was less dramatic this time."
With this birthday message, it does seem like the couple is trying to keep away from the drama. While the Instagram post is sweet, there aren't any signs that the couple are involved in any romantic reconciliation, so I wouldn't get too excited about that.
While it doesn't look like Chyna and Kardashian are together right now or are getting back together, he seems to be basking in the experience of being a father to baby Dream, posting a pic of her in a St. Patrick's Day outfit. He captioned the pic, "The best gift of all‼️" If you ask me, she'll probably be his best birthday gift for a very long time.