This Year's Olivier Award Nominees List Is Full Of Black Girl Magic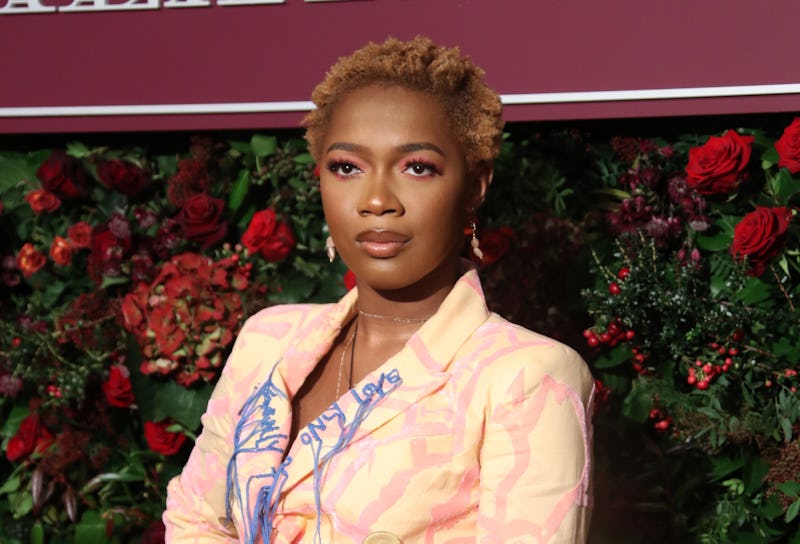 Mike Marsland / Getty
The 2020 Olivier nominations are here and among the star-studded line up of musicals, operas, and dramas is Seven Methods of Killing Kylie Jenner, a new play by young black playwright Jasmine Lee-Jones.
Seven Methods, which debuted at Royal Court Theatre in London in 2019, is the first play by Londoner Lee-Jones and has been nominated in the Outstanding Achievement In An Affiliate Theatre, proving there's some serious black girl magic happening this year among the Olivier nominations. The play centres on cultural appropriation, misogynoir, online culture, and queerness.
Last year Lee-Jones won the Best Writer and Stage Debut Award. Speaking to Vogue in July 2019, Lee- Jones said she was inspired to write the play because "there aren't that many contemporary theatre representations of black women that aren't revivals of work from the 1990s." She added, "even though I wrote the play, I feel like it's been written by all the young black women in my life."
Lee-Jones is one of a number of black creatives and actors being recognised this year for an Olivier award. Sharon D Clarke was nominated for Best Actress for her role as Linda in Death of Salesman at the Young Vic (she also stars in Blues in the Night, nominated for Outstanding Achievement In An Affiliate Theatre). From the same cast, Arinze Arinzé is nominated for Best Supporting Actor and Wendell Pierce for Best Actor. And Death of Salesman's Miranda Cromwell, who identifies as mixed-race, is nominated for Best Director alongside her co-director Marianne Elliott. Mariam-Teak Lee picked up a nomination for best actress in a musical for her performance in & Juliet (which has a total of nine nominations). And Ballet Black at Royal Opera received a nomination for Our Lady of Kibeho.
Winners will be announced on April 5 at the Royal Albert Hall. See below for the full list of nominations.