This Galentines Day Gift Is Super Adorable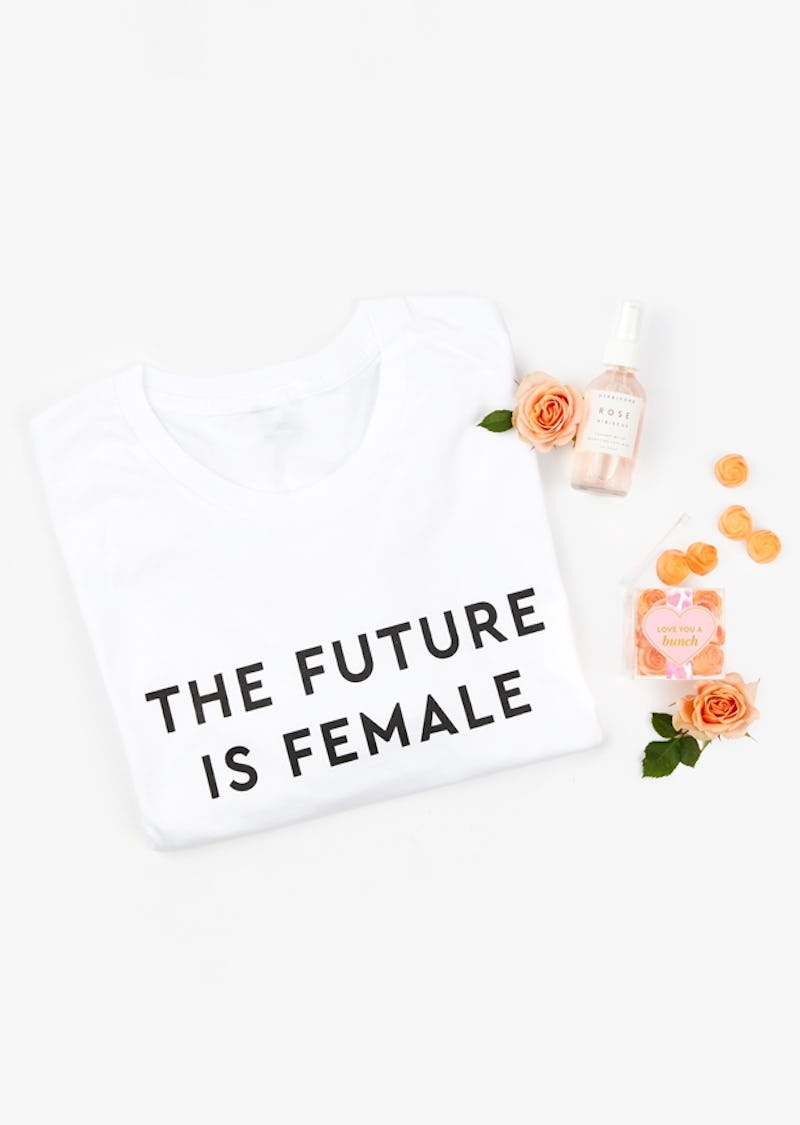 BloomThat
Have you heard of BloomThat? They're an online flower service that also happens to have pretty rad gift boxes. This year, BloomThat has a feminist Galentine's Day box that's a definite must-have — for you (and/or your BFF, if you're feeling especially generous). Honestly, it works well as a "treat yo self" moment every bit as well as it works as a spot-on Galentine's Day gift.
The "Pack to the Future" includes Sugarfina rosé-flavored gummies and a gorgeously-packaged rose and hibiscus facial mist from Herbivore Botanicals — and the pièce de résistance has to be the rad "The Future is Female," inspired by T-shirt from staunchly feminist retailer, Otherwild. Oh, and you know what the best part is? For each pack sold, BloomThat will donate $5 to Planned Parenthood, so it's a purchase you can feel good about.
If you're still on the market for a last-minute Valentine's Day gift, consider yourself in luck: Everyone in the continental United States has until Feb. 13 to buy it, and if you live in the Bay Area or Los Angeles in California, or New York City, you can actually get same-day shipping for $13 (usually, it's $10, but it's extra for Valentine's Day).
It's basically aesthetic perfection, and it comes along with a strong message as well. And really, when you think about it, what better way to celebrate Galentine's Day than with roses, rosé, and feminism?
Honestly, if nothing else, think of it as a really pretty and delicious way to make our favorite Galentine's Day celebrator Leslie Knope proud.
What are you waiting for? Gift a "Pack to the Future" to the "beautiful, tropical fish" in your life — she'll love it.