Bow Wow Responds To That Private Jet Photo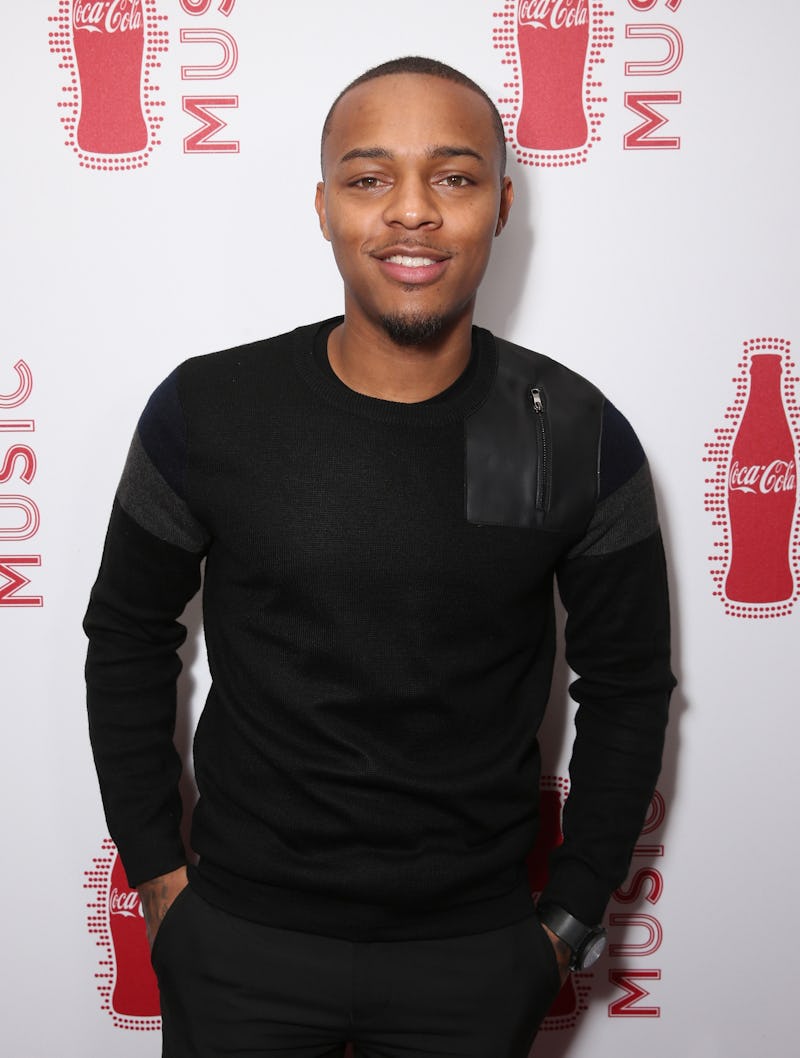 Todd Williamson/Getty Images Entertainment/Getty Images
The rapper formerly known as Lil' Bow Wow has finally spoken. During a Hot 97 appearance Thursday, where he was promoting his new WE tv show, Growing Up Hip Hop Atlanta, Bow Wow commented on that private jet photo, which caused quite the Twitter trend, aka the "Bow Wow Challenge." However, his response may disappoint you, because it doesn't really clear up any of the confusion. "I love it, because people don't understand the scientific method to my madness." He then added, "Number one, I'm about to have to the biggest show on WE tv, period. It's a scientific method to my madness. You gotta just watch the show. Everything's for the show."
Um.... OK? This craziness all started when Bow Wow, aka Shad Moss, posted an Instagram May 8 of a private plane he was allegedly using. He captioned the image, "Travel day. NYC press run for Growing Up Hip Hop. Lets gooo. I promise to bring yall the hottest show EVER. May 25th on @wetv." Totally normal, right? Yeah, not so much. On May 9, Twitter user @Al_Khee posted a picture (it's unclear if @Al_Khee took the photo) that looked like Moss allegedly flying commercial the same day he shared the Instagram of himself supposedly on the private jet.
As you can see below, @Al_Khee's tweet reads, "so this guy lil bow wow is on my flight to NY. But on instagram he posted a picture of a private jet captioned 'traveling to NY today' smh." BuzzFeed also pointed out that Moss' Instagram looks awfully similar to a photo reportedly used on a Florida VIP transportation website. Bustle has reached out to Moss' rep, but did not receive an immediate response.
While chatting with Hot 97, one of the radio announcers said Moss was clearly trolling everyone purposefully. To that, the reality star responded, "You gotta watch the show." He added later on, "With this tactic, you gotta watch the show." The 30-year-old used the word "tactic" to explain the situation, which may be proof enough that all of this is a marketing ploy for his upcoming reality show. At one point, Moss even said, "I could've been on set. You gotta watch."
It sure sounds like he knew exactly what he was doing to get people to tune into his WE tv show — or that's what he's trying to play it off as. Moss also took to Instagram Thursday and wrote next to a Growing Up Hip Hop Atlanta photo, "I know what I'm doing... May 25th just watch. #marketinggenius." Be sure to take note of his hashtag.
Whatever is happening here, there's no doubt that Bow Wow is now the talk of the internet. From Twitter users taking on the #BowWowChallenge to the rapper and his mysterious plane situation appearing in jokes for the Bleacher Report, he is definitely getting a lot of attention.
I have to say that I am curious to see if or how this plays out on Moss' show. Will I actually watch? Who knows, but I'll definitely keep an eye out to see if the photos and his response actually add up.