Brie Larson Comments On Not Clapping At The Oscars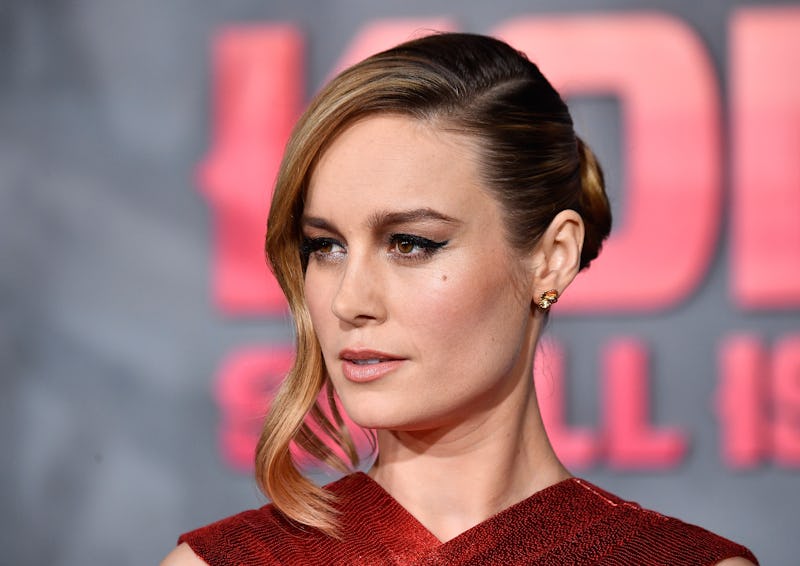 Frazer Harrison/Getty Images Entertainment/Getty Images
At the 89th Academy Awards ceremony, many viewers thought Room star Brie Larson was making a statement when she did not clap for Casey Affleck, to whom she presented the award for Best Actor. Usually when an Oscar is presented, the entire audience and presenters applaud, so it stood out that Larson didn't clap. Now, a couple of weeks after the award show, Larson has addressed her reaction to Affleck's win, and instead of elaborating, she kept her comment very simple.
While on the red carpet for the Hollywood premiere of her newest film, Kong: Skull Island, Larson spoke to Vanity Fair and offered this explanation when asked about her reaction to Affleck's win:
"I think that whatever it was that I did onstage kind of spoke for itself. I've said all that I need to say about that topic."
Two women who worked with Affleck on the film I'm Still Here accused him of sexual harassment in 2010, according to New York Magazine. Affleck has denied the allegations against him, and the lawsuits were settled out of court. The actor's lawyer previously issued a statement reading, "The allegations brought upon our clients are preposterous and without merit," according to Reuters.
Larson has been an advocate for sexual assault survivors and portrayed a victim of sexual violence in Room. Notably, at the 2016 Oscars she hugged each of the sexual assault survivors who were on stage during Lady Gaga's performance of "Til it Happens to You."
At the premier of Kong on Wednesday, Larson wore a red Oscar de la Renta dress to the in support of International Women's Day, and spoke about her hope to bring about social change through her films. "There is a sense of joy and exhaustion that comes with every film," she explained to Vanity Fair. "But the hope is that all the exhaustion pays off and you end up getting to share it with the world. That's the reason why I make movies. You hope that it reverberates outward and that it changes people's opinions and hopefully for the better."
Indeed, actions do speak for themselves, and just like her choice to wear red to showed her support for women's issues, Larson's decision not to clap for Affleck "spoke for itself."