Why Brittainy Already Feels Like An Outsider On 'Very Cavallari'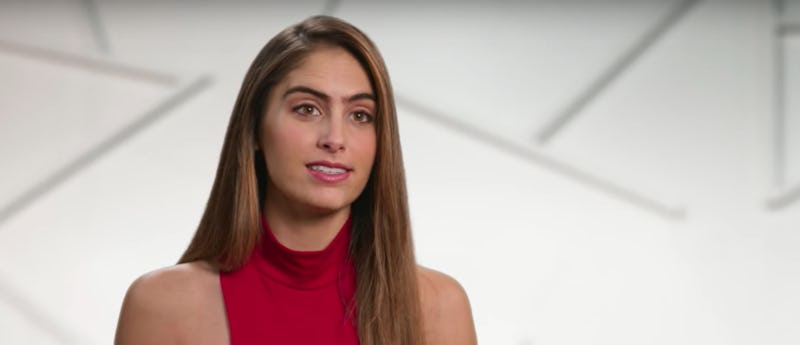 Screenshot/Netflix
Very Cavallari follows the employees of the fashion brand Uncommon James, owned by Kristin Cavallari, as they prepare for the opening of the brand's first physical store. While the success of the brand is very dependent on Cavallari herself, as store manager of Uncommon James, Brittainy James on Very Cavallari plays a key role in keeping the business afloat. This store manager has the opportunity to make a name for herself by ensuring the store's success, but it appears that the high-stakes drama of running the store could also require making some difficult decisions.
One of the hooks of Very Cavallari is that viewers will be able to see the adulthood of Kristin Cavallari, whose teenage years and early 20s were documented in the classic MTV reality shows Laguna Beach and The Hills. While Very Cavallari does focus on Kristin Cavallari for most of the show, the central plot of the show itself involves her working with the people that she's trusted to run her brand. Brittainy says in a preview clip of the series that she believes she was hired because she works hard and is "really good at laying down the hammer." But she admits that she may be facing an uphill battle when working with the employees at the Tennessee store, as the culture there is very different from Brittainy's Philadelphia roots.
In a preview video clip from Very Cavallari, Brittainy introduces herself as a Philadelphia native with a disdain for what she sees as disingenuous Southern charm. "When I first moved here, it was really difficult for me to navigate because you have these Southern belles that smile in your face and then they say 'Bless your heart,' which literally means, like, 'you're an idiot,'" she says, explaining how she's been adapting to life in Nashville. Brittainy seems to be interested in more direct confrontation, claiming that she "would say 'f*ck you' before I say 'bless your heart.'" While this direct communication style will be helpful as a team leader, the culture clash that may arise between her and local Nashvillians could make for some drama.
Brittainy describes herself as "organized chaos" in her Instagram bio, where she also espouses the virtue of Sriracha and refers to herself as an "Islomaniac" due to her passion for vacationing on tropical islands. Brittainy's feed is filled with photos of her visiting various islands and beaches. In her off time, she's also checking out some giant trees and fitness establishments and posting her own portfolio of modeling pictures. It's clear that she's is already a budding social media star, which bodes well for her popularity on Very Cavallari.
Brittainy Taylor is new to the world of Uncommon James, and she's also new to the world of reality television. While the focus of Very Cavallari is undoubtedly Kristin Cavallari herself, Cavallari told Us Weekly that she hopes her staff will be the ones with the drama — not her. And Brittainy could find herself following a similar career trajectory to her boss if she plays her cards right: While Laguna Beach and The Hills began with Lauren Conrad as the main focus, Cavallari eventually ascended to become the main focus of The Hills, taking over voiceover duty for Conrad in Seasons 5 and 6.
While it's hard to imagine a Very Cavallari without Cavallari, Brittainy Taylor could find herself becoming a reality star in her own right as she focuses on trying to maintain the physical embodiment of somebody else's brand. Brittainy's job is a high-stakes one in the world of retail, but her headstrong personality could end up launching her from store manager to reality star.