This Video Hints That Kristin Cavallari's New Reality Show Will Be FULL Of Co-Worker Drama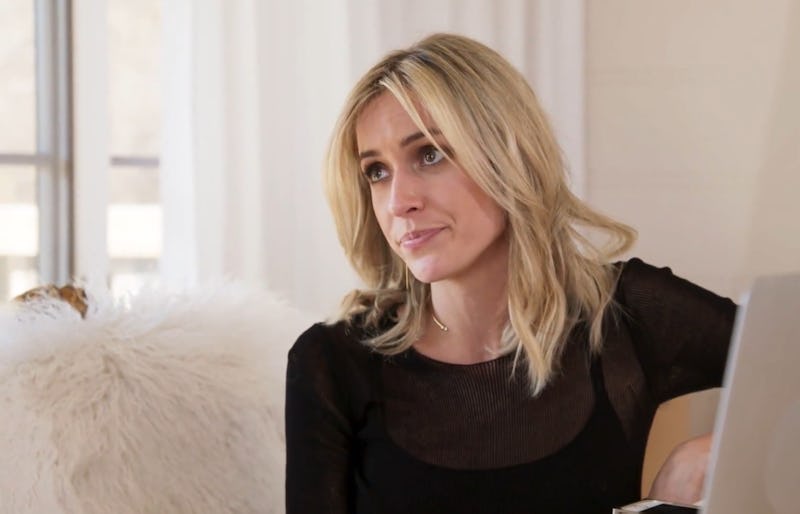 E!
Kristin Cavallari is back in the reality TV game again, and this time she's returning with some unfamiliar faces. Years after wrapping The Hills and more than a decade after leaving Laguna Beach, the show that made her famous, Kristin is turning the cameras back on to spotlight her business, Uncommon James, and she's doing so with the help of a couple new employees, as shown in the exclusive clip of E!'sVery Cavallari below.
In the clip of the show, which premieres July 8 on E!, it's clear that Kristin is dying to delegate some of the everyday functions that go along with managing Uncommon James, which sells everything from jewelry to luxury home goods and decor items. Brittainy, the recent hire meant to manage the flagship Nashville location of Uncommon James, seems ready to take on plenty of the work, but Kristin is a bit more skeptical of Shannon, her social media director.
"My only issue with Shannon is you have to light a little fire under her ass occasionally to get her to really perform," Kristin tells the camera. "My goal here is to have Brittainy be somewhat of a buffer between Shannon and I. I'm kind of sick of babysitting Shannon and having to check Twitter and Pinterest and everything else to make sure she's actually doing her job."
Check out the clip below to get a first look at what is sure to be the start of some co-worker drama:
Kristin's biggest concern is that Shannon hasn't posted to Pinterest or Twitter nearly as much as she's been expected to — one of the shop's collections isn't featured on the store's Pinterest page at all, and a tweet hasn't been authored for their Twitter feed in months. Kristin is understandably not pleased, especially since she says the store gets sales from that social media presence, and it's clear that this might be an issue as the show continues.
Shannon doesn't seem like she's going to be the biggest fan of Brittainy acting as middle man between her and Kristin. Right off the bat, she says she's not into the idea of running social media posts by Brittainy, and wants each of them to "stay in their own lanes."
It looks like Kristin is handing off not only a lot of professional duties, but also the dramatic storylines, to the newer co-workers, and that was probably the plan all along. She, after all, has a family of her own now, and has probably left (most of) her personal drama back in The Hills. She also acts as executive producer for the new show, according to Us Weekly, so everything that viewers see will all be Cavallari-approved.
"I think this is the first show that I can really get behind and say this is in fact me," she told Us Weekly. "Even though coming from reality TV, I could never really say that. So that's nice for me."
With her behind-the-scenes role and onscreen presence, Kristin sounds like she's stepping into much more of an "adult" role than she might have played in her past MTV jaunts, and she's happy about that. "It's the grown-up Kristin, and you get to see me as a boss now, and sort of handing the torch over to everybody else to allow to take the lead on the drama front," she continued. "It's not necessarily about my personal drama, which is very nice."
Cavallari is a reality TV pro, so now that she's in the producer's seat, she likely knows exactly what she's doing. Laguna Beach and The Hills both cultivated loyal followings, so now it's time to see if Very Cavallari will continue that legacy.