'Broad City' Is Ending After Season 5, But This Isn't The Last You've Seen Of Abbi & Ilana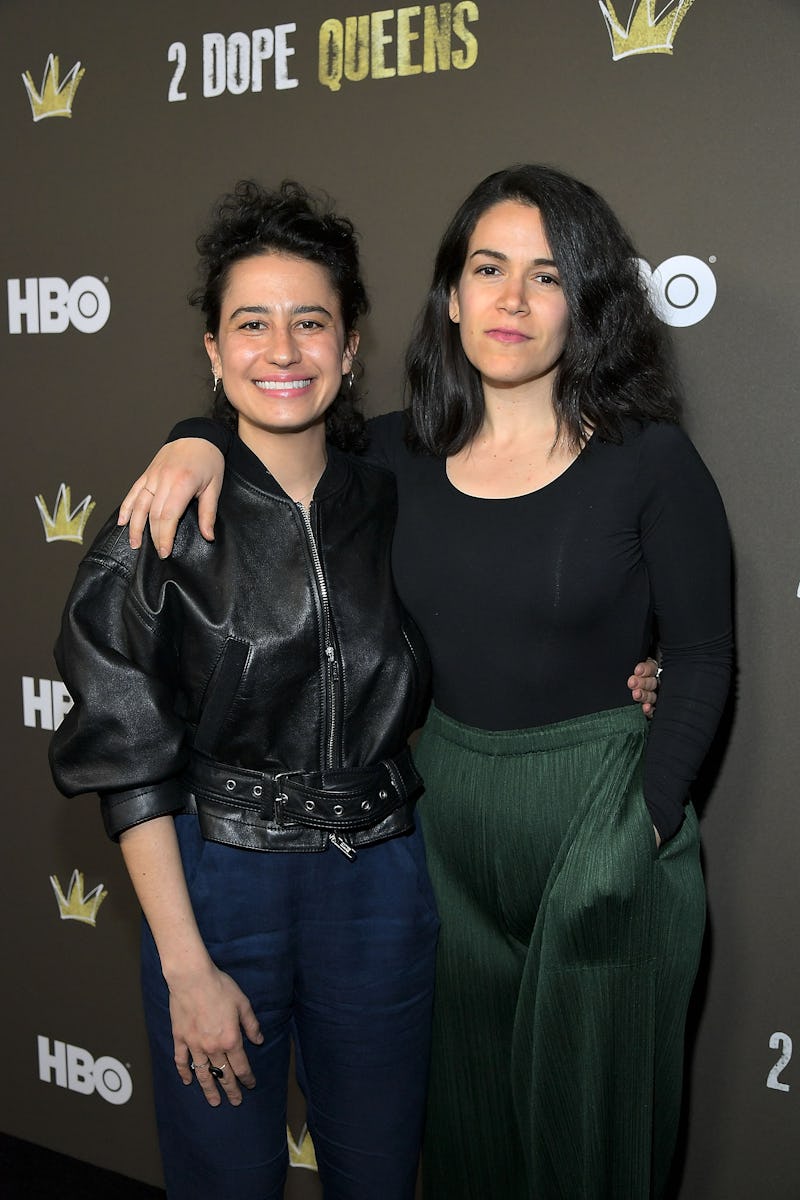 Charley Gallay/Getty Images Entertainment/Getty Images
After riding high on Comedy Central since 2014, Abbi Jacobson and Ilana Glazer's Broad City will end with Season 5, The Hollywood Reporter reported on Thursday, April 12. But worry not, fans: Before you have time to miss the hijinks-prone besties hilariously navigating their 20s in New York City when the half-hour comedy's final season airs in early 2019, you'll be saying, "Yas, queen!" to a slew of new projects that the duo already has in the works.
"Broad City has been our baby and first love for almost ten years, since we started as a web series," Jacobson and Glazer, who also co-created the series, said in a joint statement to THR. "It's been a phenomenal experience, and we've put ourselves into it completely. Broad City's always had a spontaneous pace and feeling, and ending after Season 5 honors that spirit. We are very excited to bring new voices and points of view to Comedy Central and continue our collaboration together in new ways."
Those new collaborations are part of a first-look deal that they inked with the network's parent company, Viacom. In fact, the stars already have three projects in development at Comedy Central under their new pact.
The first, an animated comedy called Mall Town USA, will be executive produced by both women and is described as being centered around a 13-year-old girl navigating puberty and society at — you guessed it — the mall. Also in the mix is Platinum Status, a live-action comedy written by and starring Glazer's Broad City (and real-life!) brother Elliot Glazer, who will also produce the series along with his sis. Rounding out the group is another Jacobson and Glazer-produced coming-of-age show, Young Professionals, which will follow the antics of five Washington, D.C., housemates.
Sadly, the Broad City actors likely won't actually appear in these shows, but keep in mind that their final bow is more than a year away — and we surely won't have seen the last of the pair who have won critical acclaim (and multiple Critics' Choice noms). Jacobson is currently starring in Netflix's drama 6 Balloons, which premiered on April 6, and also just signed on to co-write a new half-hour Amazon comedy based on the film A League of Their Own. Meanwhile, Glazer is on the road with fellow comedian Phoebe Robinson for their Yas Queen Yas tour.
While Comedy Central president Kent Alterman said that he doesn't "want to speak for them," he's certainly open to having the pair back onscreen for a post-Broad City project. "We're taking it as it comes," he said in an interview with The Hollywood Reporter. "We haven't even discussed that. But if they had something they wanted to do on-camera, we wouldn't refuse it. But it has to come organically."
Alterman also revealed that it was ultimately Jacobson and Glazer's decision to end the series' run after five season. "It's a show about two 20-somethings in New York and Abbi and Ilana are smart about not wanting to overstretch it beyond plausibility," he added . "They're telling a particular story about post-college era in New York. It's an organic conclusion to the journey that they've been on."
So what exactly can fans expect from the show's swan song? Aside from guaranteed hilarity, of course, Jacobson said that there will be much less reference to a certain President whose name was bleeped throughout the last season. "We had this whole discussion, and I think we are actually trying to avoid even mentioning him," she recently told Vanity Fair, adding that the final season is almost fully written. "It's not even funny anymore."
But fans will have until next year to theorize how it might all play out.