Broadway Is Brightening Up Inauguration Day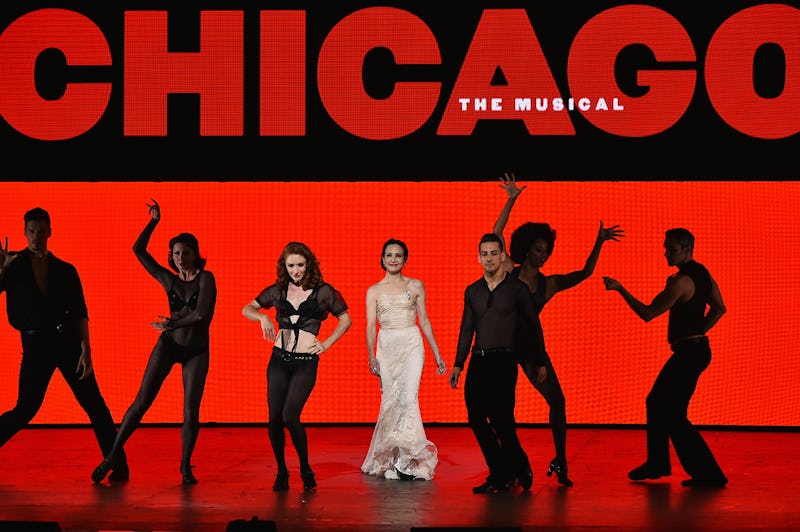 Theo Wargo/Getty Images Entertainment/Getty Images
Have you got the inauguration blues? Fear no more, Broadway is here to save the day. According to the Associated Press, a handful of iconic Broadway stars are teaming for Concert For America, a concert held in New York City on Inauguration Day, that will allow those who are less-than-thrilled about our incoming president a means to celebrate national unity in a unique way. The concert, whose complete title is enthusiastically Concert For America: Stand Up, Sing Out!, will feature some true Broadway legends and a newer generation of stars already making a big name for themselves. Per the event's website, Concert For America is being branded as "a star-studded benefit concert highlighting the diversity and hope that is America at its best," which tells me that this concert is seeking to go above and beyond making lemons out of lemonade; it wants to make that lemonade the only thing you'll want to drink for the next four years. Now that's something I can get behind, y'all.
So, who is participating? Among the confirmed participants, Concert For America will feature performances from Andrea Martin, Brian Stokes Mitchell, Bebe Neuwirth, Rose O'Donnell, Rosie Perez, Billy Porter, and Kelli O'Hara. Each of these stunning actor's has built a strong career in the theater. Their respective credits include Kinky Boots, Waitress, Chicago, Pippin, The Ritz, Ragtime, and so much more. Why would you want to miss out on this exciting concert when there's this much talent on one stage?
You'll be able to livestream the concert on Facebook through Concert For America's info page (or you can watch through their event page, too) and soak up all the inauguration celebrations the way you want to. The team behind Concert For America is making sure that this concert counts, not only for the sake of providing alternative exciting inauguration day entertainment, but also by donating to causes that directly help millions of Americans potentially affected by Donald Trump's administration. You can donate to Concert For America on their website and the proceeds will reportedly go directly to Planned Parenthood, NAACP, Southern Poverty Law Center, Sierra Club Foundation, and the National Immigration Law Center.
Per the AP, it was reported that Porter planned to sing "Edelweiss," from the musical The Sound of Music. As he put it,
"Edelweiss is a flower that blooms in the worst of conditions. It's a song of hope, of peace, a healing prayer for a country in time of crisis. We need it now more than ever."
Porter's words ring true for millions of Americans who, to put it mildly, are dreading the prospect of a Trump presidency and all the potential governing that comes with him. Concert For America will hopefully be able to soften the great woe of the inauguration; trust me when I say that the music of Broadway is a mighty fine way to soothe a worried mind.