Bryan Cranston Loves The 'Power Rangers' Reboot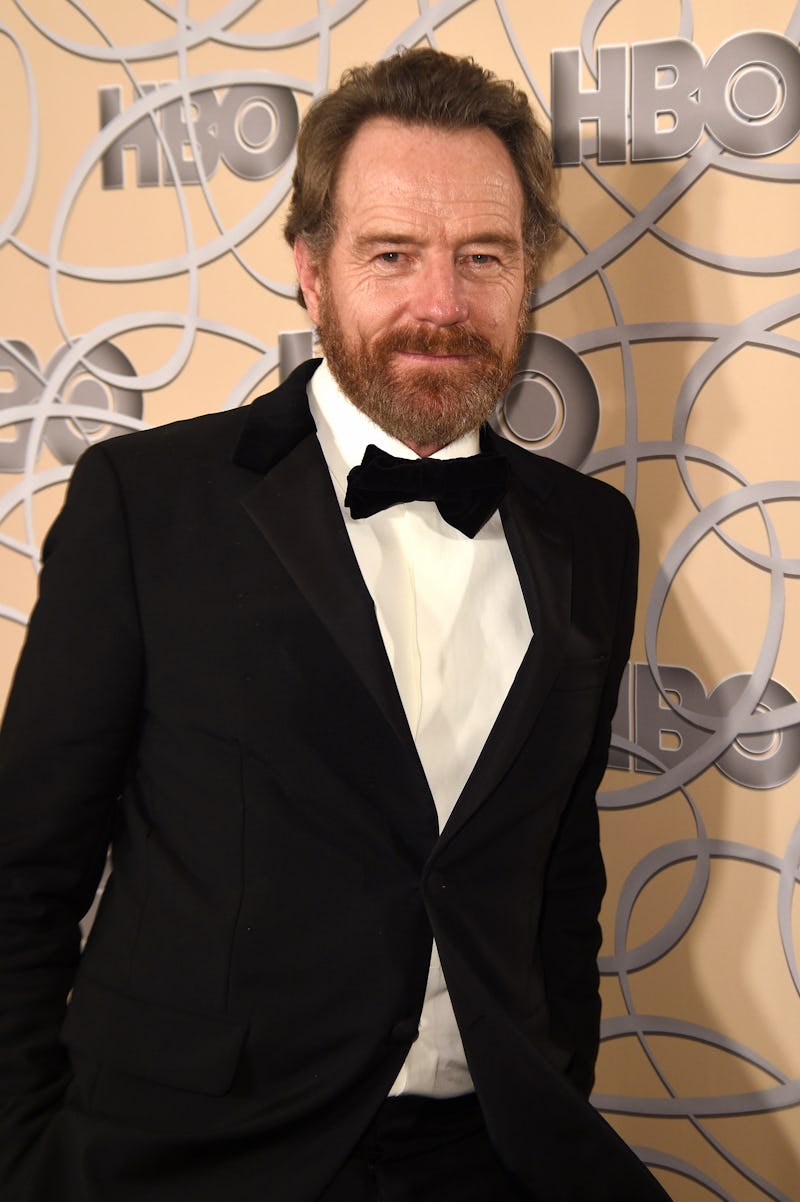 Joshua Blanchard/Getty Images Entertainment/Getty Images
Ever since it was confirmed that Bryan Cranston was joining the Power Rangers reboot as Zordon, mentor to the Power Rangers, I have been unequivocally on board. A little Cranston literally makes everything better. I mean it. So, when Cranston discussed why he joined the Power Rangers, especially considering the show has been traditionally geared toward a much younger audience, it only confirmed in my mind that the Power Rangers reboot is going to be a worthy reimagining of the source material.
Cranston discussed with IGN that he got involved in the reboot because of Haim Saban, the creator of Power Rangers. Saban called on Cranston because of their 35-year professional relationship, which began when Cranston did some voiceover work for Power Rangers in the show's early days. Cranston recalled those initial discussions with Saban:
"I thought, 'Power Rangers?' It's kind of the [1960s] 'Batman' television show – 'Pow! Zing! Whap!' And I had a phone call with the director and he said, 'Think of it this way… Like 'Batman' came from TV and became a completely different animal in the movies, so too is it here. We're going to take this and revamp it and it's going to be grounded and real.' And I thought 'OK, with that, let me read it.'"
Basically, it's a full-circle experience. The Breaking Bad alum continued, "I read it and went 'You're right. The kids sound like real kids and not everyone is this great athlete and everything is working out. I thought, 'This might be a nice bookend to what I was doing before,' since I started out doing voices." Trust me, guys, if Cranston loves the Power Rangers reboot, then you can, too.
Cranston's endorsement of the film should soften the derision and raised eyebrows that came with the reboot's announcement. Worries about the necessity of the reboot, certain aesthetic elements, and even whether or not the film would retain its campy, adventure quality have been part of the Power Rangers conversation. Cranston's confirmation that the newest Power Rangers film will offer something new and exciting in the way of the show's lore and characterization of the Power Rangers is (at least, to me) a truly great new piece of information.
In short, Cranston doesn't sign up for silly projects destined to fail. He knows what's what. That's why I am here to say that if Cranston is already singing the praises of the Power Rangers reboot, then maybe it's time that we start taking it more seriously and lovingly, too.