Bustle's Most Wanted: The 'Wonder Woman' Ensemble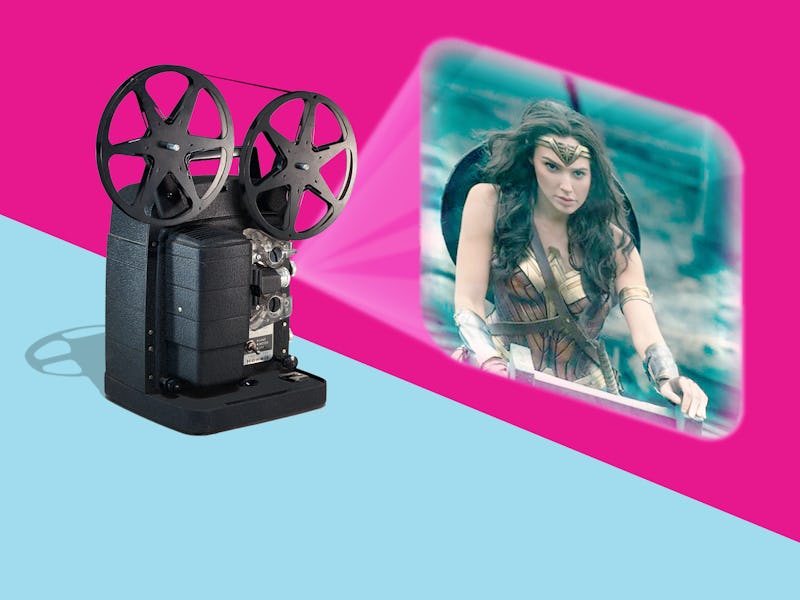 When it comes to superhero movies, 2017 is looking pretty damn good. There's Justice League, and Guardians of the Galaxy Vol. 2, and Spider-Man: Homecoming, and Thor: Ragnarok — but while those movies are certainly worth celebrating, there's one hero-centric film coming out this year that seems like it's going to rule them all — if we can judge by the cast, that is. I'm talking about Wonder Woman, of course, the superhero film that has an ensemble cast so good it's bound to take the world, or at least movie theaters, by storm when it comes out on June 2.
And while there's much to be excited about when it comes to the film, from the chills-inducing trailer, to, of course, the fact that it's a very rare female-led superhero movie, it's the Wonder Woman ensemble cast that has me the most excited. Gal Gadot is the star of the show, and deservedly so; her iteration of Diana Prince looks totally badass, and is the centerpiece of the trailer. But there's also Connie Nielsen as Queen Hippolyta, Diana's mom; Robin Wright as General Antiope, Diana's aunt; and Chris Pine as Steve Treynor, Diana's American love interest. And that's not to mention David Thewlis, Danny Huston, Elena Anaya, Lucy Davis and more actors in key supporting roles.
Basically, the Wonder Woman cast is perfection — and I, for one, can't wait to see them together on-screen when the movie opens in June. Not only is this group made up of seriously talented actors, but the majority of the movie's cast is female — fitting for a story about Wonder Woman, and a refreshing change from the superhero movie norm.
As we are all too aware, the majority of Hollywood films are male-centric, and the superhero genre is especially lacking in female characters. Wonder Woman is one of the only women-led superhero movies ever made by a major Hollywood studio (and the first since 2005's Elektra), and it matters tremendously that the film is going to not only tell the story of a female hero, but have a cast made up primarily of women, too. For women and girls watching at home, seeing a cast full of ladies teaming up and battling evil will be incredibly inspiring, and for Hollywood movie studios, the film's (hopeful) success could be an indicator that women-led superhero movies can, and should, be box office draws.
It's still too early to know if Wonder Woman will live up to all our expectations, but there's no question that the movie's ensemble cast, at least, is already giving fans plenty of reason to celebrate.
Check out Bustle's Most Wanted, a list of our editors' 25 favorite things for spring 2017.