Busy Philipps Claims James Franco Physically Assaulted Her On The Set Of 'Freaks & Geeks'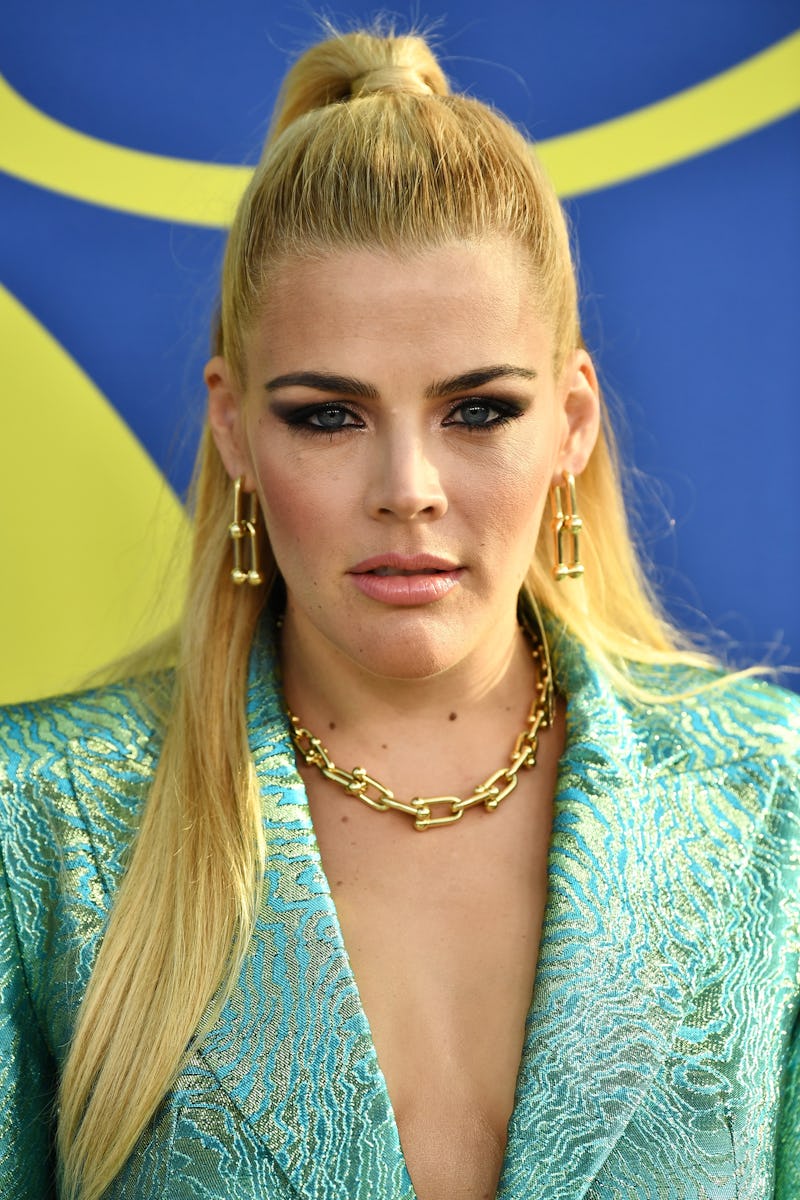 Dimitrios Kambouris/Getty Images Entertainment/Getty Images
It's been almost 20 years since Freaks and Geeks was on the air, but one of the stars is coming forward to talk about what happened to her while the show was filming. In her upcoming memoir, This Will Only Hurt A Little, Busy Philipps claims James Franco physically assaulted her on the set of Freaks and Geeks, and although this isn't the first time she's made these allegations, she's sharing more details. (Bustle reached out to Franco's rep for comment, as well as Philipps', but did not receive an immediate response.)
The accusations come from a copy of the memoir obtained by RadarOnline, which was verified by Yahoo Entertainment. According to Radar, Philipps wrote that Franco was a "f*cking bully" and that the alleged assault took place while they were filming a scene where her character was supposed to gently hit his in the chest while they were talking. Philipps said that, in response, Franco allegedly shoved her.
"He grabbed both my arms and screamed in my face, 'DON'T EVER TOUCH ME AGAIN!'" Philipps wrote. "And he threw me to the ground. Flat on my back. Wind knocked out of me."
She also wrote that she then cried with costar Linda Cardellini, who encouraged her to tell her manager. Philipps said that the next day, Franco was ordered to apologize to her by producers, although he was never formally punished.
Philipps previously spoke out about these allegations in 2016, during an appearance on Watch What Happens Live. She said that although she and Franco have "made amends" since their time on Freaks and Geeks, back then they "really didn't get along."
"We were on Freaks and Geeks when we were 19, and we really, really disliked each other," she told host Andy Cohen. "It's well-documented. He, like, shoved me to the ground once. It was, like, really brutal, but we're friends now, and we really like each other as adult, but as kids, we did not get along."
Philipps also claimed that Franco had talked to the producers about how he envisioned his character's backstory, unbeknownst to her, and that this may have lead to his reaction to her hitting him during filming. She said:
"He felt like he wanted his character to be one way. He had had a discussion with the producers that he came from an abused family or something, and so he didn't want his girlfriend — I played his girlfriend — to ever physically hit him. I never knew this conversation existed, and in an improv, I smacked him on the thing, and he was like, 'Don't ever touch me,' and grabbed me and shoved me to the ground. It was an overreaction by a 19-year-old dude. And it was weird and people's agents had to be called and he had to apologize to me."
In January, Franco was accused of sexual misconduct by two women who had worked with him before, Violet Paley and Sarah Tither-Kaplan. There were also three other women who came forward in a piece published by the Los Angeles Times. On The Late Show with Stephen Colbert, Franco addressed the accusations:
"In my life, I pride myself on taking responsibility for things that I've done. I have to do that to maintain my well-being. I do it whenever I know that there's something wrong or needs to be changed, I make it a point to do it. The things that I heard that were on Twitter are not accurate, but I completely support people coming out and being able to have a voice because they didn't have a voice for so long. So I don't want to shut them down in any way. I think it's a good thing and I support it."
So far, Franco has yet to respond to Philipps' latest allegations.