Caila Quinn Reveals Her 'Bachelor' Beauty Tips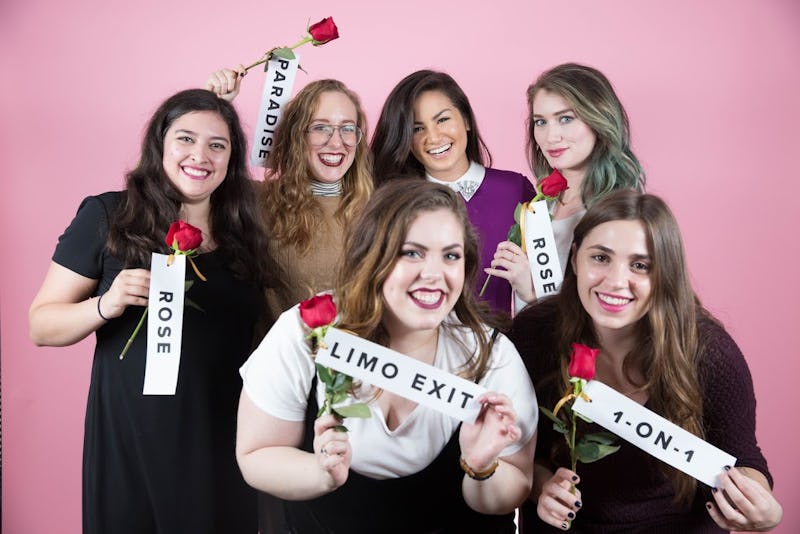 Lauren Betesh/Bustle
Caila Quinn quickly became a fan favorite when she first appeared as a hopeful bachelorette on Ben Higgins' season of The Bachelor. She is beautiful, friendly, and extremely charismatic. It was easy to be drawn to her. Of course, we all know that Ben ended up choosing Lauren but Caila remained forever a fan-favorite Bachelor contestant. But, as it's been awhile since we've seen her on TV, Caila recently stopped by Bustle to appear in a Facebook Live video updating fans on her life. She also imparted some of her beauty wisdom upon the Bustle staff, which is invaluable considering what a hair icon she is in Bachelor Nation.
Caila held a rose ceremony of her own as she awarded Bustle editors with flowers based on which date she thought their beauty looks were best suited for. The choices were rose ceremony, one-on-one date, Paradise date, or limo introduction. Being the beauty guru that she is known to be, Caila nailed her descriptions and offered some great tips along the way. She also spilled details on the cool website WithLoveCaila she just started, which documents her life in NYC.
Check out Caila's full video below to see her beauty tips (and flawless hair!) in action:
See? Fans don't envy her beauty and fashion for nothing. And, now you know what looks to aim for in case you ever get cast for the show!