Here's Who Should Be The Next 'Bachelorette'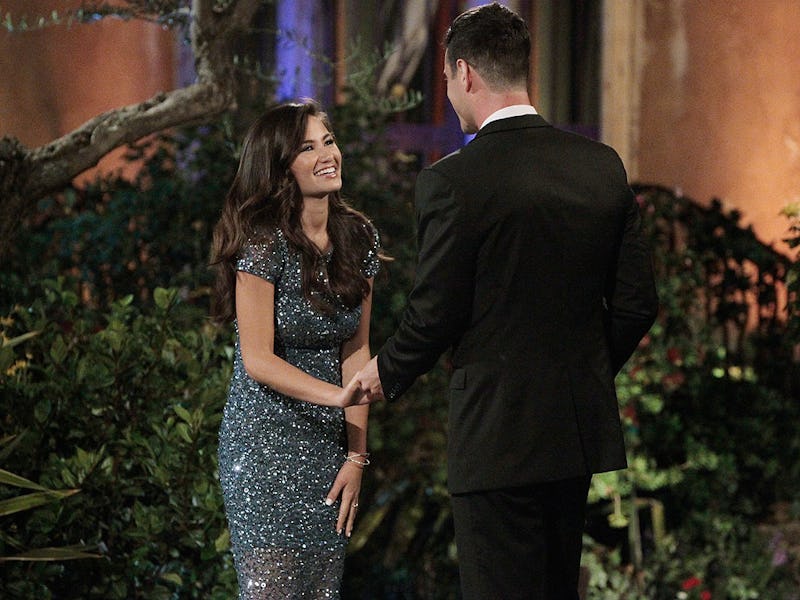 Doesn't it feel like just yesterday that the nation was divided over who should be the next Bachelorette? Following Ben Higgins's season, it was a toss up between Caila Quinn and JoJo Fletcher. And, if we're being honest with ourselves, most fans likely thought that Caila had it in the bag. She was the best possible option at that point — being in the top three, having fallen for Ben, and being a well-received fan favorite. JoJo wasn't on our radar, because the runner-up almost never gets chosen to be the lead. Now that we are five weeks into JoJo's season, one thing has become clearer than it was even just a few months ago: Caila should totally be the next Bachelorette, you guys.
Don't get me wrong, I'm a fan of JoJo, and I'm not at all mad at the choice to cast her as the lead for Season 12. I get why the series went that route. Her story (you know, the whole Ben saying "I love you" to two women and crushing her soul) was compelling, and she's irrefutably likable. Also, considering the hand JoJo's been dealt this season, she's handled everything quite well: Held her ground, spoken her mind, and overall been a delight to watch. And while choosing someone from two seasons ago isn't usually how The Bachelorette works, that doesn't change the fact that Caila would still make a phenomenal lead for Season 13. Need proof? Here are a few more reasons:
1. She Believes In This Process
Because it did happen for her. Caila told Good Morning America that she regrets nothing from her time on The Bachelor. "I would have regretted not giving my whole heart to this experience and I really felt like I did that and I fell in love."
2. She's Graceful
When the rug was ripped out from under her and JoJo was chosen as the Bachelorette, Caila offered nothing but sincere support for her fellow contestant.
3. She's Humble
Caila never seemed to think she was better than other contestants, or more deserving of love/Ben's time.
4. She's An Excellent Role Model
At this point, I could list a bunch of nice adjectives that describe Caila, but I think the term "good role model" does her justice.
5. She's Wise Beyond Her Years
Despite being young, Caila seems to know a thing or two about a thing or two. You can just tell.
6. She Knows Herself
While on The Bachelor, Caila was aware of her strengths and shortcomings, and she knew what she wanted.
7. She's Honest
It's no secret that The Bachelor prides contestants for being "open" and ready to say "I love you" only after knowing the lead for a few weeks. Caila had a harder time giving away all the goods that fast because it wasn't true to who she was, and she couldn't lie about that.
8. She's Relatable
Caila's hesitancy with letting Ben see all sides of her is something we can all relate to.
9. She's Kind
Caila never has a bad thing to say about anyone, which, as the Bachelorette, is an important quality to have.
10. She Would Give Everyone A Fair Shot
Because Caila's a little more reserved, she would take her time getting to know the contestants. Meaning that everyone would have a fair shot at getting to know her too.
11. She Deserves Another Chance
Let us not forget that Caila got burned pretty badly at the end of Ben's season. We all know that when it comes to the world of The Bachelor and The Bachelorette, there's nothing better than a redemption story.
It will be a (long) minute before Season 13's Bachelorette is announced, but you never know what could happen between then and now. Caila just might be our girl.
Images: ABC; bachelorabc/Tumblr (2); Giphy (6)