A Calvin Harris & Frank Ocean Collab May Happen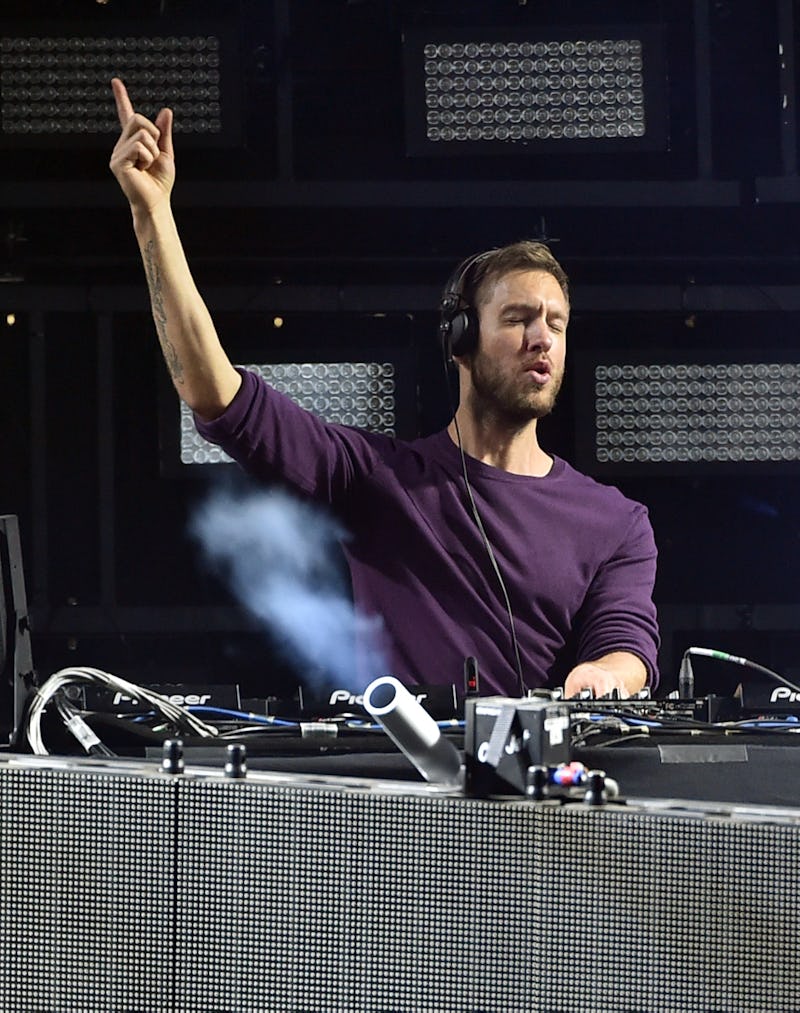 Kevin Winter/Getty Images Entertainment/Getty Images
If a recent Snapchat video really means what it appears to mean, then radio airwaves, pool party playlists, and car stereos better gird their loins. Because a banger of a Calvin Harris and Frank Ocean song might be on the horizon. Yes, a Harris and Ocean tune could be one of the 10 tunes the "We Found Love" producer promised to release this year. *Twirls around the room like Rihanna in the "This Is What You Came For" video.*
Earlier this week, Harris Snapchatted a snippet of what may or may not a forthcoming collaboration with the "Thinkin Bout You" singer. The intriguing, smile-inducing clip features a vocalist who sounds a lot like Ocean. Exactly like Ocean. There isn't a ton of information on the internet about this short vid, so let the speculating begin.
I may not know the name of the song, I may not know when this song will come out, I may not know whose album this song will be on, but I do know that I want to hear more of whatever is featured in Harris' snap. I am ready to bask in the buoyant midtempo pop record's rays. I am ready to revel in its rich production. I am ready to tell my heart to chill out every time Ocean's beautiful voice pipes through the speakers. I. Am. Ready. For. All. Of. It.
As Fuse pointed out, Harris took down the video shortly after he threw it up on Snapchat. But did he remove the video before someone recorded it and shared it with Twitter, you wonder? No, no he did not. You can check out the now-deleted snap below.
If this does not sound like a fun summer jam, then my name is Adam Richard Wiles.