Having A Broken Heart Is Actually More Dangerous Than You Think, So Here's How To Heal It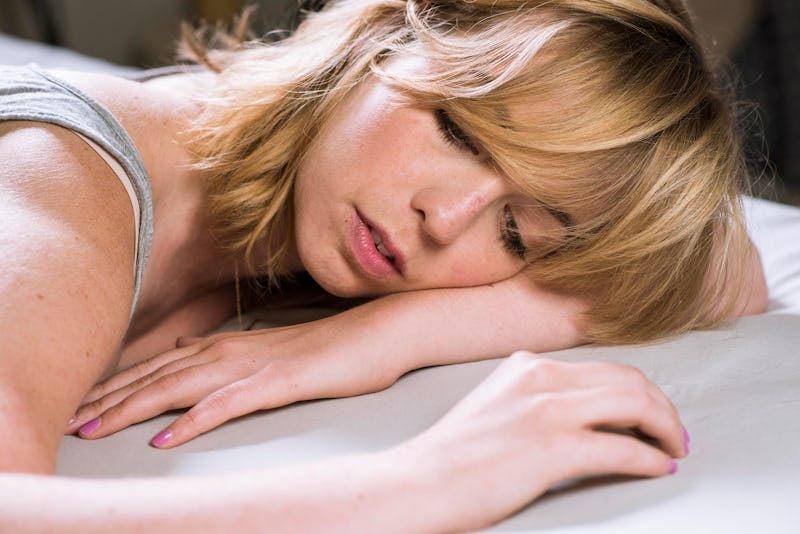 BDG Media, Inc.
Breakups can cause some of the worst emotional pain imaginable. It may sound super dramatic, but for anyone who's ever gone through heartbreak, it's too true. But just how dangerous is having a broken heart? Studies have found that broken heart syndrome is very real in the way you can start experiencing physical symptoms similar to depression. Now, new research published in the journal Crisis found that having a broken heart can not only lead to depression but it can also up the risk of suicide. So having a broken heart may be more dangerous thank you initially think.
"Heartbreak can indeed have adverse effects on your health, especially when your brain processes it as trauma or traumatic," Licensed Marriage and Family Therapist, Shawna Young, LMFT tells Bustle. "If they are not able to process it in a healthy manner with a therapist or by taking time for adequate self-care and healing, they can undergo high levels of stress which releases cortisol in the body." High cortisol levels can contribute to several things like fatigue, anxiety, depression, headaches, and high blood pressure, Young says.
So heartbreak can cause physical harm to your body, but what about emotional harm? Researchers from Purdue and Kansas State University conducted a study of over 200 adults who had experienced a recent romantic breakup to examine any links between heartbreak and suicide risk. Each participant was given a questionnaire that measured them for suicide risk, depression, and level of perceived self-efficacy. They were also asked about their levels of investment and commitment in their relationship before it ended. Unsurprisingly, those who had stronger levels of commitment and investment had significantly higher levels of depression post-breakup. It was also found that those who had higher levels of depression were at a higher risk for suicide.
Although the study's authors say the links between relationship endings and depression or depression and suicide are nothing new, it's important to consider how invested and committed you were to your relationship in order to get through the healing process. For instance, if you were extremely invested and committed, processing heartbreak might require professional help to learn healthy coping skills over someone who wasn't too committed or invested.
Nobody says dealing with heartbreak is easy. So here are some ways to help you heal, according to experts: