Here's How Robert Mueller's Russia Investigation Could Take Trump Down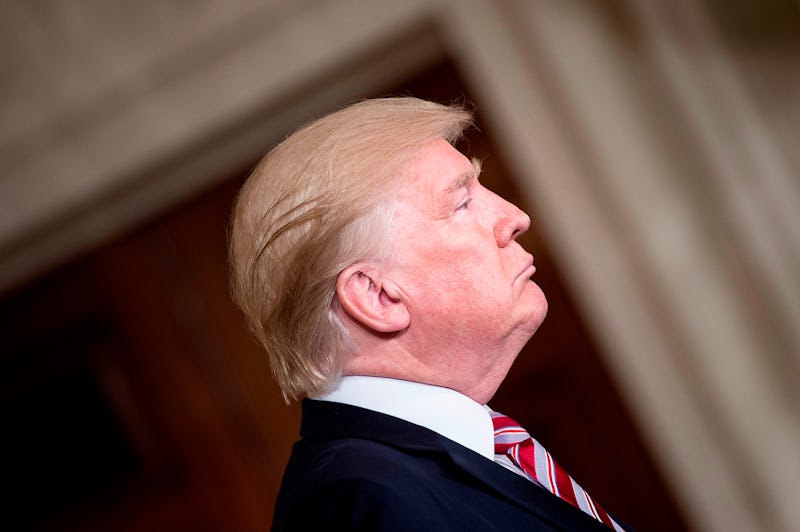 BRENDAN SMIALOWSKI/AFP/Getty Images
This week, Special Counsel Robert Mueller filed the first charges in his investigation into potential collusion between the Trump campaign and Russia. Former Trump campaign associates Paul Manafort and Rick Gates were indicted on multiple counts, including "conspiracy against the United States." However, many people are also likely wondering what this investigation could mean for President Trump — and whether he could be removed from office because of it.
The impact of the ongoing investigation into possible collusion between Trump's campaign and Russian officials depends on its findings. If investigators do not find that the campaign was engaged in any type of wrongdoing, then Trump will likely remain in office. However, if they do find otherwise, it could potentially result in his removal from office, something that could occur through one of three primary processes: impeachment and conviction, removal from office via the 25th Amendment, or resignation.
This article outlines the ways that these processes could hypothetically unfold in the Trump administration. While removal from office is highly unlikely (indeed, no U.S. president has ever been forcibly removed from office), it is nonetheless important to understand how this process could occur in the United States, particularly as the country experiences such an unprecedented presidency — and president.