Soon 'Southern Charm' Fans Can Buy Craig's Pillows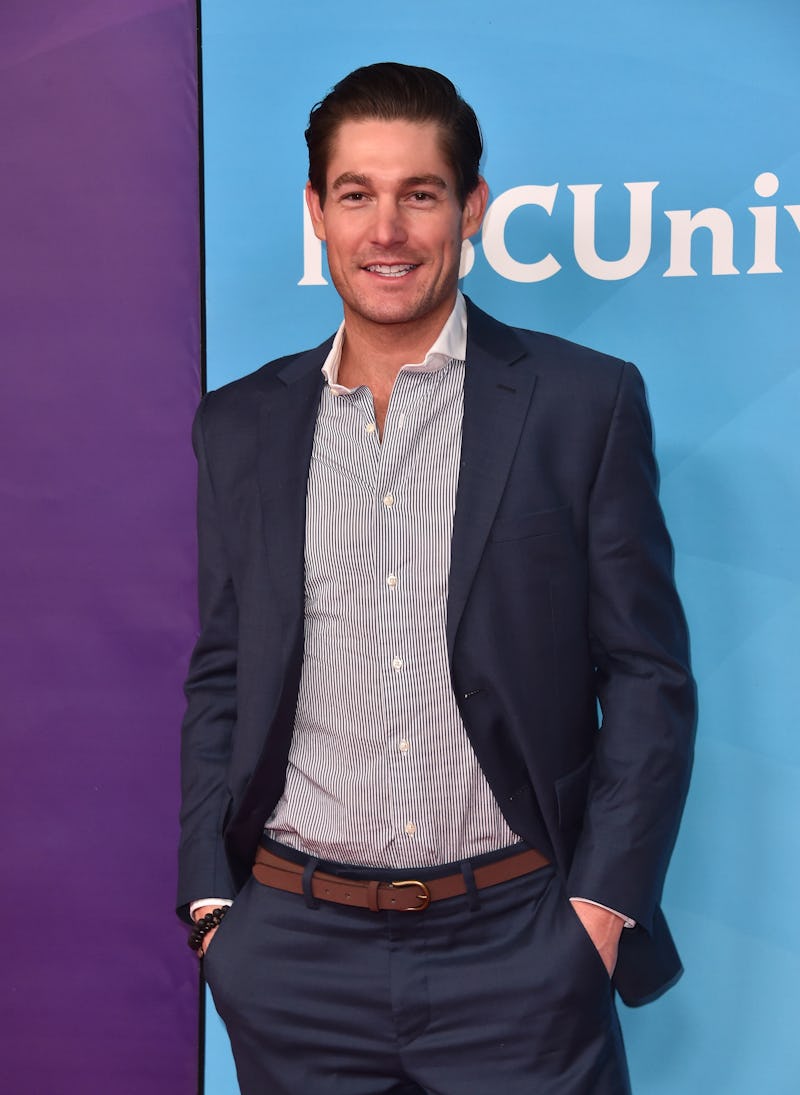 Alberto E. Rodriguez/Getty Images Entertainment/Getty Images
Millennials have had a hard time of it — many of us graduated from college, tens (or hundreds) of thousands of dollars in debt, into an economy that was straight in the toilet. We've all had to find our way, and in some cases, that meant taking paths we weren't sure if we should take, and even backtracking on them. Take, for instance, Craig Conover on Southern Charm — he graduated college and went through law school with every intention of being an attorney. And then… he just didn't want to take the Bar Exam. Now, Craig's career path has taken a turn into textiles — can you buy Craig's pillows from Southern Charm? He's a sewing fiend.
Craig didn't know if he wanted to be a lawyer, which is OK — everyone has to figure out his or her own life — but that indecision didn't help him stay with long-term girlfriend Naomie. She thought he was rootless and needed a focus in his life, and he thought he should be able to try out as many things as possible until he found said focus. Their relationship didn't work out, but Craig's sewing career just might. Now that he's single, Craig's throwing everything into the pillow business.
In a recent interview with Decider, he said, "I'm launching a pillow line and a lifestyle brand, Flawed Creation, and it's about actually embracing your differences and uniqueness and that's what gives you your proprietary value and what makes you great." How interesting! So, you'll be able to buy a pillow with Craig's face on it (or something) soon! And as for what he'll sell and how it all came to be, he told Decider:
"I'm basically doing custom onesies and anything else you would want embroidered, like kitchen aprons, and basically making throw pillows and bedroom sets. I do them all by hand and that's how I focused a lot of my energy after the breakup, was just doing that. I needed an outlet and I had lost my garden and my workshop after I moved out, so I had my sewing machine and I started to see there was an interest in these pillows I was making, so just seeing where it goes."
Craig's sewing is a nice way of turning lemons into lemonade, as he focused his energies post-breakup on creating things with his hands. To be fair, Craig's sewing wasn't the root cause of his breakup. As Naomie told the Daily Dish, she thinks the sewing was a symptom of a problem. "People think, 'Oh, why can't you support his sewing?' It had nothing to do with me not wanting a boyfriend who sews. I don't care at all about that. Hobbies are important, and I thought it was great," Naomie said. "The reason I had a problem with it was Craig is a procrastinator, and he was using sewing as a way to procrastinate doing things that he actually needed to do, you know, important things. ... Instead of doing something that he had a deadline on or whatever, he'd just sit and sew all night, not the actual fact that he sewed."
This is a fair statement — if you sew all day just to put off taking the Bar Exam, well, maybe you should stop talking so much about how you want to be a lawyer and just figure out something else. Craig did eventually take and pass the South Carolina Bar Exam, though, and now he's a real-life lawyer!
But will he have time to be both an attorney and the next Martha Stewart? We'll have to see what happens on Southern Charm, but in the meantime, he'll soon be selling his personalized pillows to the world. Hope Craig's sewing machine can keep up.