A Surprising Number Of Young People Think Dating Robots Will Be Totally Normal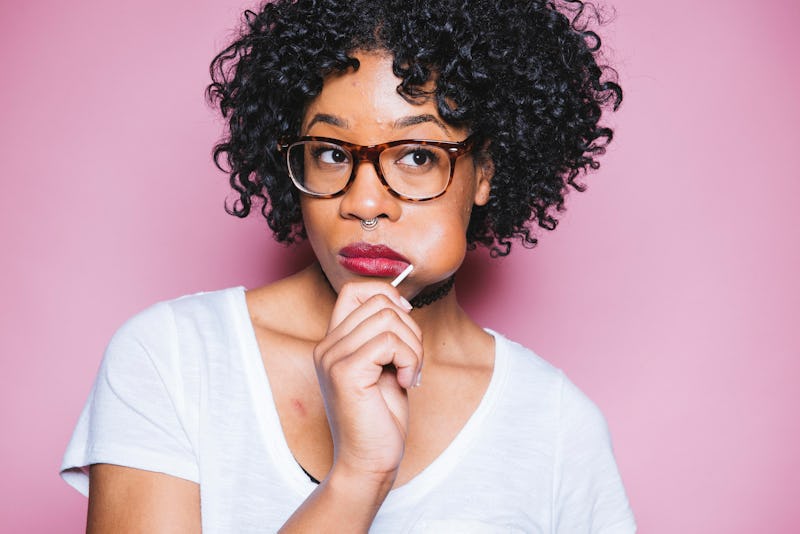 BDG Media, Inc.
With sex robots constantly making the news, it's easy to think that we'll all be getting down and dirty with some high-tech partners in the future. But a new survey shows that a surprising number of young people are cool with that, and think having a relationship with a robot will be totally NBD. A massive international survey by Havas, a multinational advertising and public relations company, asked over 12,000 people globally about their relationship with technology. And though some of the answers weren't surprising (27 percent of people think they're a slave to their smartphone), I didn't expect so many people to be totally cool with the idea of their friends dating robots. The survey found that 25 percent of millennials thought that, in the future, it will be totally normal for people to have intense friendships and even romantic relationships with a robot.
"The Havas study is indicating that younger millennials have decided to reduce a level of anxiety in their lives: relationship, family and the financial commitment needed to maintain the two," Clarissa Silva, behavioral scientist and author of the relationship blog, You're Just A Dumbass, tells Bustle. "AR provides a method of constructing a better reality devoid of human interaction. Millennial men reported higher dissatisfaction with being single, while millennial women reported higher levels of rejection while using online dating apps. The very technology that is designed to creates higher connectedness and yield more efficient results driven solutions are failing many. Opting for a digisexual preference is an extension of what is currently happening in our modern dating world."
Although, interestingly, men were more open to the idea than women. But maybe that makes sense, because women tend to look for something different from their tech.
Alicia Sinclair, founder of female-oriented sex toy lines b-Vibe and Le Wand and a certified sex educator, tells Bustle that "women are really focused on getting products that provide them with an experience and not a replacement for something", which may be why we're more skeptical of robot partners. Here's what the survey found, humans dating robots could happen sooner than you think.