All The Ways 'Fixer Upper' Fans Can Incorporate Chip & Joanna Gaines In Their Lives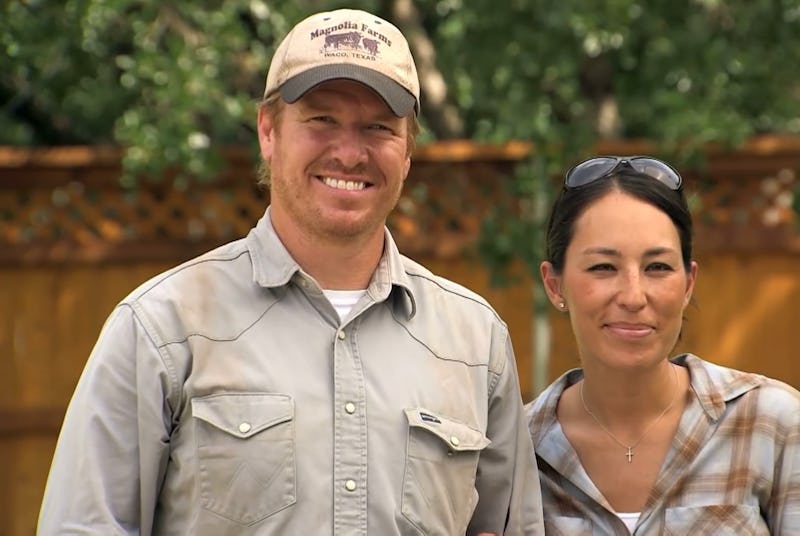 HGTV
When it comes to pulling off thrifty renovations, Chip and Joanna have given us some seriously inspirational material over these five seasons. As their HGTV hit Fixer Upper comes to a close, the final season of participants has already been cast, leaving those of us who never had a chance to appear on the show wondering if we can still get an appointment with Chip and Joanna Gaines.
From the looks of it, there's no word yet on if Chip and Joanna will accept private appointments following Fixer Upper's series finale, and it seems pretty unclear if it's even something they would have time for given their other endeavors. (Bustle reached out to HGTV for comment, but has not yet heard back.)
But, there are still plenty of ways for fans to interact with the couple's brand. The couple manages Magnolia Market, a boutique and furniture store in Waco, Texas that predates even Fixer Upper's success and is often featured on the HGTV program. Joanna is also slated to release a cookbook, according to People magazine, proving that home design and decor aren't the only talents she's hoping to share. "For me, this cookbook is a celebration of bringing people together because I think there's nothing better than gathering around the table with family and friends to share a good meal," she told the magazine late last year.
And the foodie plans don't stop there — the duo also has a restaurant called Magnolia Table. Country Living magazine reported that the restaurant, also located in good old Waco, opened on Feb. 26, and boasts a menu full of soups, sandwiches and fresh, seasonal goodies. People magazine also reports that in addition to the cookbook Joanna has slated for release, the couple also has a couple other publishing dates in the future, including a design guide from Joanna and a book of business wisdom from Chip. Oh, and, yeah, there's also a spinoff of Fixer Upper coming up.
You'd think that all these projects, plus the final season of Fixer Upper, would be the end of the to-do list for Chip and Joanna. NOPE. There's more. The same People article also states that they have two rental properties which, as you might imagine, are booked up almost instantly after vacancies are listed online. Who wouldn't want to have that classic Gaines atmosphere in their rustic vacation spot? They also launched Magnolia Magazine in 2016, and it continues today, according to People. Its focus is everything from food and decor to gardening, with some personal touches thrown in. They're also, according to the same People piece, the masterminds behind a wallpaper collaboration, a paint line, a children's clothing collection, a booming realty company, and a Target decor collection. Whew. Hopefully they fit a nap in there somewhere.
The couple has also been vocal about the fact that they want to take some space to be with each other and their children. Joanna is expecting their fifth child this year, and they also have said they are putting more focus on keeping their marriage solid, not straining themselves until they have no time to spend with each other. "People in our inner circle, I tell them, we're as healthy as we've ever been," Chip said during an appearance on The Today Show. "I just didn't want to continue pushing this envelope to the fullest extent. And I'm, you know, we're really thankful we have the opportunity to sort of step back and take a break."
This is all to say that it seems pretty unlikely Chip and Joanna manage to carve out time to do private consultations for home renovations, and how could they, given everything else that's on their plates. Even if it's not possible to have a one-on-one with Chip and Joanna right now, there are still plenty of ways to incorporate them into your home. And, who knows? Maybe one day they'll dig up their Fixer Upper roots to help even more thrifty homebuyers.