Can You Train Yourself To Be More Patient?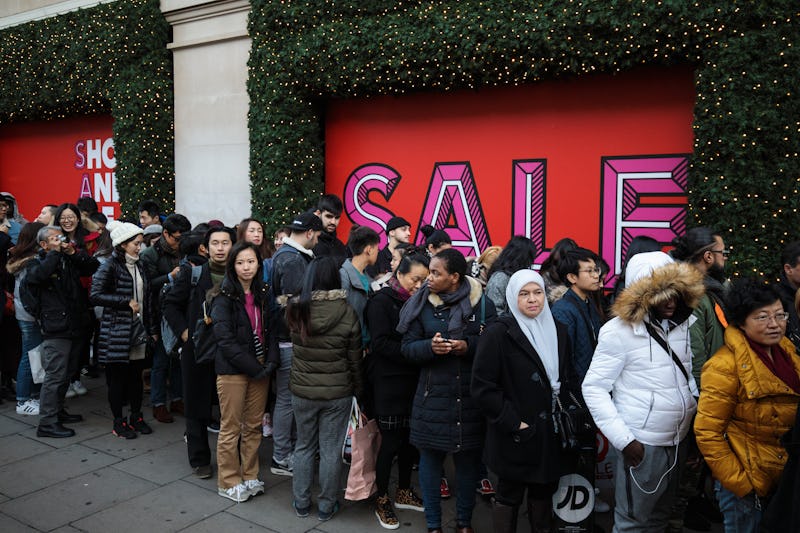 Jack Taylor/Getty Images News/Getty Images
Would you describe yourself as impatient? Jumpy? Unable to wait more than three minutes for something to happen, and liable to get irritated with anything that delays or seems unnecessarily slow? There's new research out of the University of California Berkeley that may be able to help you increase your patience quotient, shift the way in which your brain contemplates patience-straining situations, and make you slightly more bearable to family and friends. And the key, apparently, is just an active imagination.
In psychological terms, patience is defined as "the propensity to wait calmly in the face of frustration, adversity, or suffering," according to the Wiley Blackwell Handbook of Positive Psychological Interventions. Waiting it out is understandably difficult for pretty much everybody, though some of us are less capable of it than others. Which is unfortunate, because it's necessary to have a bit of patience in order to lead a happy life, according to research — it helps you reach goals and feel satisfied when you get them. Just saying "patience is a virtue" to yourself over and over again, though, may not cut it — luckily, the new research, which will be out in Psychological Science shortly, gives people with a patience deficiency the ability to hack their behavior. Use it the next time your favorite program is taking forever to buffer.