Can You Boomerang With The New Face Filters On Instagram?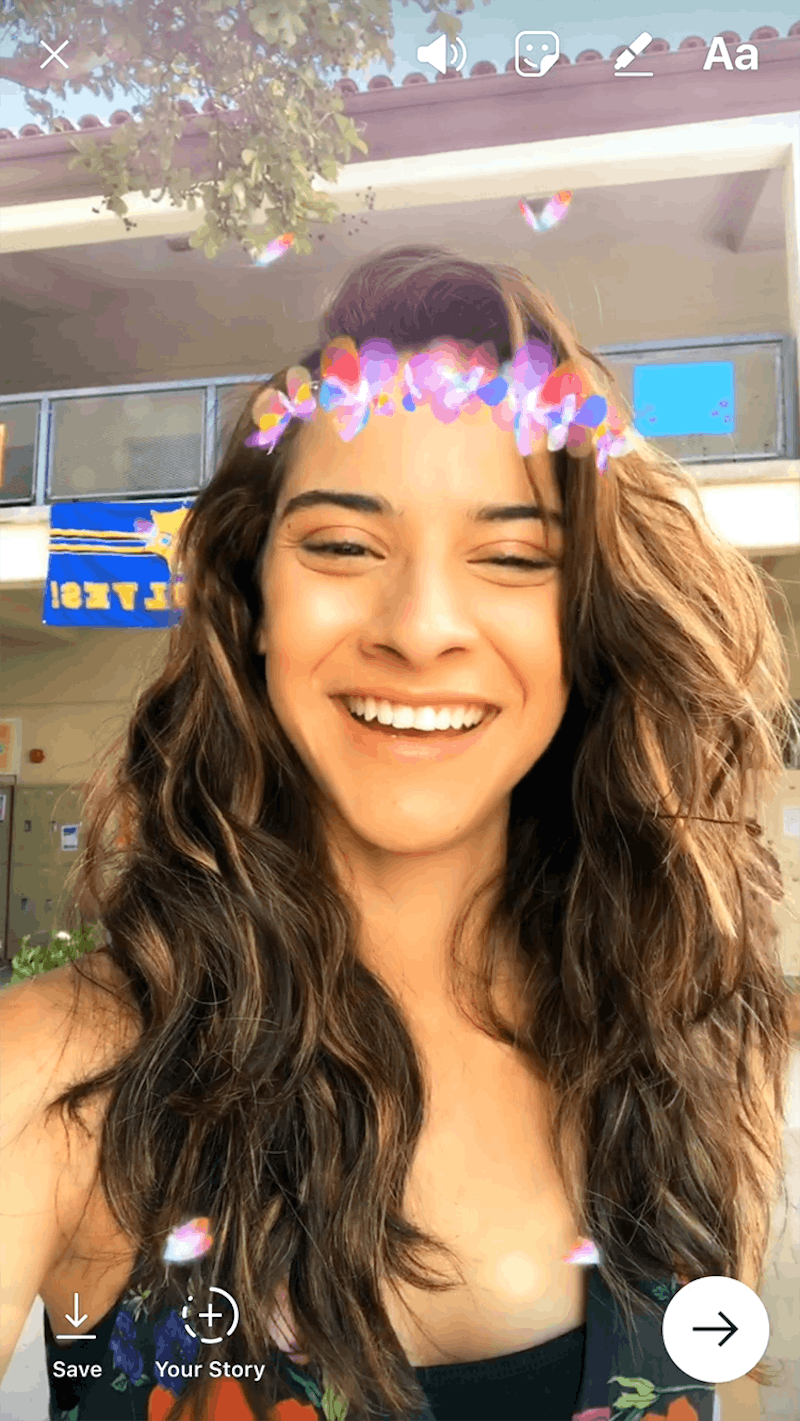 Courtesy Of Instagram
I'm sure you're wondering how in the world face filters on Instagram could get any better now that the social media giant has rolled them out — and now, I have a reason: Face filters can not only be used in photos and videos in your Instagram story, but they can also be used with boomerangs! That's right, you can use Instagram face filters in a Boomerang to satisfy all of your face filter and Boomerang needs all at once.
If you aren't familiar yet, Instagram has released a ton of new amazing features for the app as of May 16. The Instagram face filters are one of the top new features released — now allowing users to add cute little koala ears or swirling math equations above their head. These eight filters work perfectly with Boomerang, as well as another new Instagram feature called Rewind. Rewind lets users put a video in reverse, making your Instagram videos and stories (as well as your new face filters) even more creative.
To use with a Boomerang, all you do is turn on the face filters as you normally would, choose the one you want, and set your story to Boomerang — then hit record. Simple!
Along with face filters and Rewind, you can add hashtag stickers to your posts that will link out to that trending hashtag on Instagram! You no longer have to follow someone to see Instagram stories, but can discover great Instagram stories through hashtags on the app! Cue Instagram story stars that are about to have sky-high analytics thanks to this new feature.
And last, but certainly not least, Instagram stories now has an eraser brush. You can finally erase all of your mistakes from your drawing tools instead of having to "undo" all of it. It can even allow you to cover your image with a single color (pick a color in the drawing tool and hold it down on the screen to cover your image with a color) and erase what the color in places where you want your video to be seen.
Now with Instagram face filters, rewind, the eraser tool, and hashtag stickers, your Instagram story game is about to be even stronger.