This 'Ladies Of London' Finale Clip Is Emotional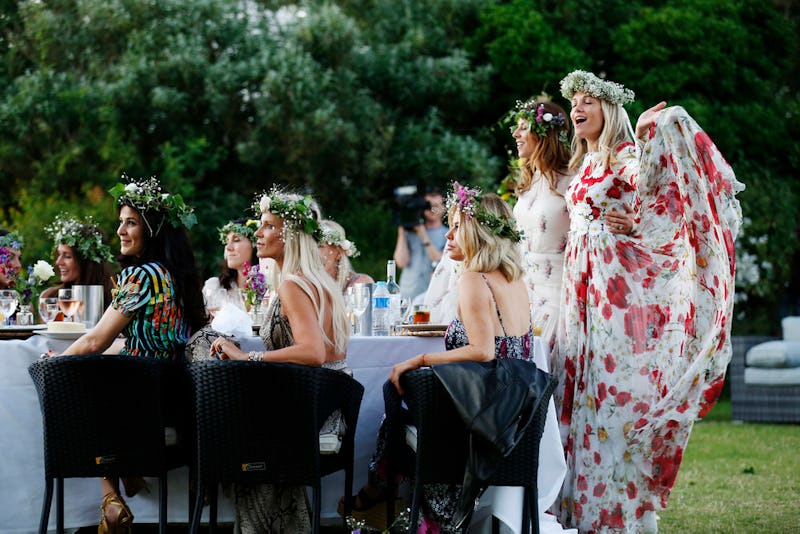 Tristan Fewings/Bravo
It's hard to believe that the Ladies of London season finale is already here, but on Tuesday night, Season 3 officially wraps up. The good news? It seems like it's going to be a great episode... and it might even make you a little teary. Last year, Caroline Stanbury moved to Dubai, and now, we get to see exactly how she felt making such a big change. And surprisingly, she actually got really emotional about it! In a new exclusive clip from the Ladies of London finale, Caroline cries while talking about leaving with her makeup artist and friend, Luke, and then, it gets even sadder.
At first, Luke is doing Caroline's makeup, and they both tear up talking about how this is probably the last time they'll be doing this. Then, Sophie walks in, and drops some big news on them: She told her sons, Harry and Finn, about her divorce from Alex, and it sounds like they were heartbroken about the fact that they'd no longer be living with their dad full time anymore.
No matter what else happens in the episode, this one might end up being a tearjerker. Watch the clip below, and come equipped with tissues when the Ladies of London Season 3 finale airs Tuesday, February 7 on Bravo.
Can't wait to see what else goes down.