Apparently, Carrie Fisher Is Responsible For These Epic Lines In 'The Last Jedi'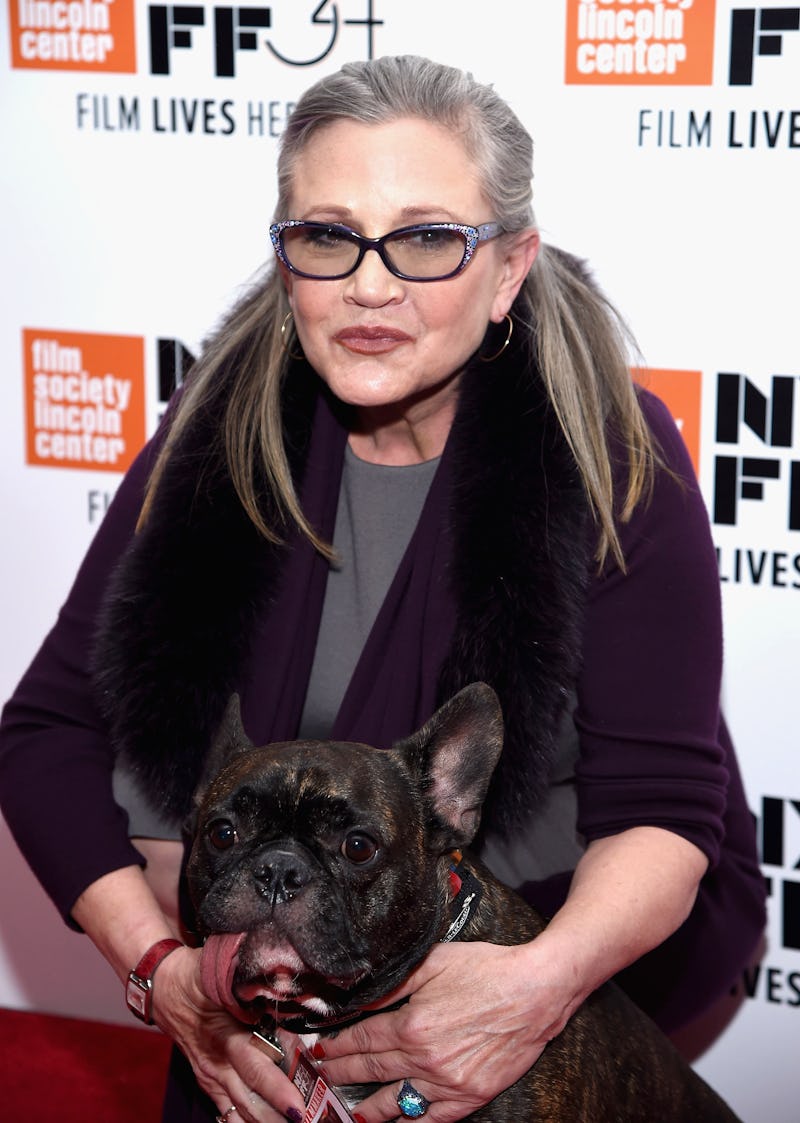 Dimitrios Kambouris/Getty Images Entertainment/Getty Images
Whether you realized it or not, a year after Carrie Fisher's death, she's still making us laugh. Director Rian Johnson told Entertainment Weekly that Fisher wrote some of the funniest lines in The Last Jedi. And you don't have to imagine which lines are hers because Johnson revealed that Fisher had a hand in crafting some of her most memorable scenes in her final film. Specifically, Fisher came up with the joke about Leia's hair when she reunited with Luke for the first time. "That was her," Johnson said. "That was a Carrie Fisher line. Of course it was." Of course, that's far from the only thing Carrie Fisher has written over the years.
In the same interview, Johnson also said that it was her that helped write the touching exchange between Leia and Admiral Amilyn Holdo, in which she urges Holdo to say a line she's said many times before, "May the force be with you": "You go, I've said it enough." But it's no surprise Fisher was so helpful to Johnson considering the fact that she was a successful script doctor in the '90s, something she says sort of happened by accident. "I would rewrite my parts if I did little parts too," she told The New Phoenix Times in 2008. "I rewrite the dialogue. That's sort of how I got to do it."
While script doctors are brought in to help improve a script, whether it's by adding a few jokes or re-working major plot points, they often go uncredited and unacknowledged. This was the case for Fisher. But her knack for re-writing shouldn't go ignored — especially since some of your favorite films might have been touched by Fisher's deft scriptwriting hand. And it's about time you knew that.