'Catfish' Star Nev Schulman Has Been Accused Of Sexual Misconduct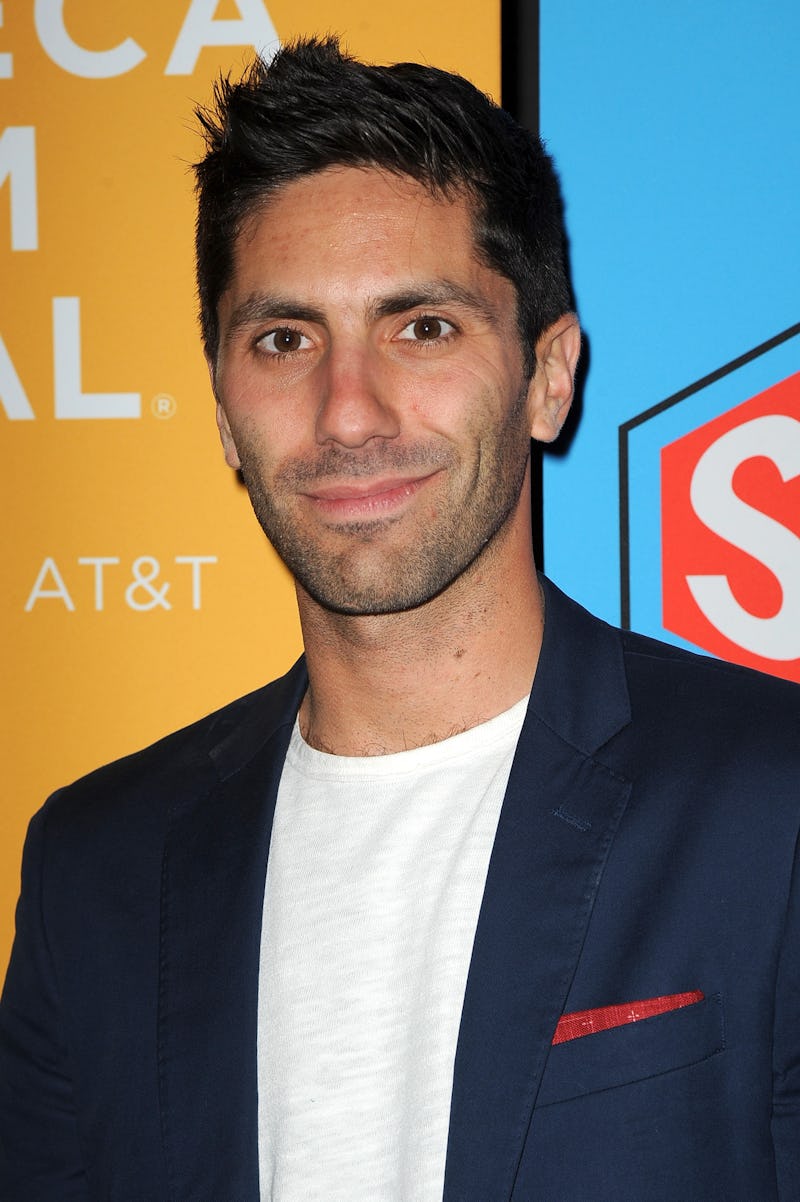 Chance Yeh/Getty Images Entertainment/Getty Images
A serious accusation has emerged against the star of MTV's Catfish. As reported by The Daily Beast and The Hollywood Reporter, Nev Schulman has been accused of sexual misconduct. After the allegations came to light, MTV suspended the production of Catfish until an investigation into the situation is completed. Schulman has already denied the allegations (full statement below).
Warning: This article contains information about sexual misconduct, which some may find triggering.
As The Daily Beast reported, the accuser, Ayissha Morgan, who appeared on Catfish in 2015, claimed that Schulman sexually harassed her during her time filming the show. In a YouTube video, which was published on May 12, with a second part published on May 14, Morgan claimed that she was coming forward so that she hopefully prevent any situations like the one she claims happened with her from happening again during the course of the series' production. Throughout the video, she refers to Schulman as "Jack" (multiple sources report that "Jack" represents Schulman) and alleges that he consistently tried to get her to reevaluate her sexuality (she identifies as a lesbian) and claims he repeatedly hit on her.
Morgan claims in the video that "Jack" said to her, "So, I don't think you're a lesbian." She then alleges that he said that she just hadn't been with the right man yet and that he insinuated that they should have sex. At this point, she says that she felt very "uncomfortable" by his alleged actions. Later in the video, she claims that she had called "Jack" once she was in her hotel room, after he asked her to, and that he came to "hang out" with her. Morgan alleges that he asked her to "cuddle" at that point. After he allegedly asked this, she claims she told him that she wished to go to sleep and he then left the room.
In response to these allegations, a rep for Schulman released the following statement to both The Daily Beast and THR:
The behavior described in this video did not happen and I'm fortunate that there are a number of former colleagues who were present during this time period who are willing to speak up with the truth. I have always been transparent about my life and would always take responsibility for my actions – but these claims are false.
Bustle reached out to Schulman for additional comment, but did not receive a response at the time of publication.
In the second part of Morgan's video, she not only further addressed the claims against Schulman, but she also alleged sexual misconduct against a female production assistant, who she called "Carol". ("Carol" has not been identified.) Morgan claimed that the PA, who she had a good relationship with at the time, came to her hotel room with large beers in tow, so that they could hang out and drink. After the two had been drinking, she explained how she felt as though the alcohol hit her "like a ton of rocks."
She went on to allege, "I woke up and she was on top of me." In the video, a note explained, "I decided not to go into further detail about what happened out of respect for myself, and others reasons I cannot explain."
Morgan also alleges in the second part of teh video that "Jack" asked about what allegedly happened with "Carol". She claims he said, "How about you do what you did to Carol, but on me" and "laid on the bed" and "grabbed" her arm, but didn't "yank" it. She claims that she left the room at this point.
After Morgan's videos were released, MTV released a statement about the allegations to THR and The Daily Beast:
We take these allegations very seriously. We're working with Critical Content, our third-party production company, to conduct a thorough investigation, and we've put a pause on shooting until the investigation is completed.
As of right now, production on Season 8 of Catfish is suspended, pending the investigation. Per Us Weekly, the show recently aired the finale for Season 7 on March 7.
If you or someone you know has been sexually assaulted, call the National Sexual Assault Telephone Hotline at 800-656-HOPE (4673) or visit online.rainn.org.