Planned Parenthood Pins Were Worn By Celebs At The 2017 Tonys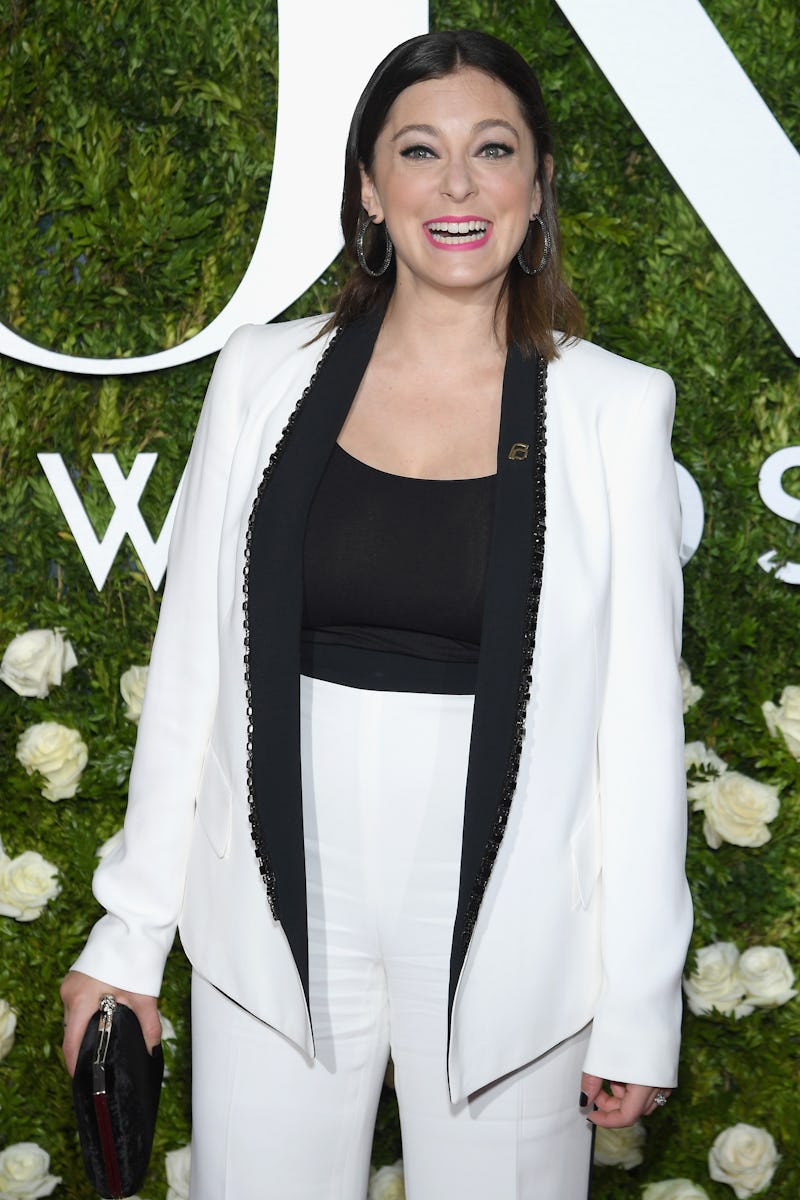 Dimitrios Kambouris/Getty Images Entertainment/Getty Images
Celebs turned up at the 2017 Tony Awards showing their support for a variety of amazing organizations. Some attendees displayed their backing of the ACLU by wearing blue ribbons with their red carpet ensembles. Others, like Rachel Bloom and Sally Field, wore Planned Parenthood lapel pins to the 2017 Tony Awards.
Crazy Ex-Girlfriend star Bloom wore the "PP" pin with her white pantsuit. It was a subtle but statement-making touch and the most perfect addition to her infinitely stylish ensemble. You can also see her PP pin in this goofy shot on Bloom's personal Instagram.
Field, who is nominated for Best Lead Actress in a Play for her work in the classic The Glass Menagerie, is an undisputed Hollywood icon, with so many unforgettable roles on her resume, from Gidget to Norma Rae to Sybil. She also demonstrated her support for Planned Parenthood with her pin.
The fact that two actors from two different generations —and dressed in two totally different outfits— prominently exhibited that they back Planned Parenthood and its mission to provide trusted reproductive health care is a beautiful thing. It reminds us of the importance and the value of Planned Parenthood's services and initiatives.
ICYMI, Emma Stone wore a Planned Parenthood pin with her 2017 Oscar dress.
Let's look at Bloom and Field each wearing her Planned Parenthood pin.
It was a quietly impactful accessory for Bloom's suit.
Bloom's pantsuit had long length legs and black lapels on which her pin was perched.
The adorable actor wore an off-the-shoulder, embellished navy blue gown, with her PP pin nestled right near her collarbone.
The pin was the perfect touch for each ensemble.