The Blue Ribbons at the 2017 Tony Awards Are So Important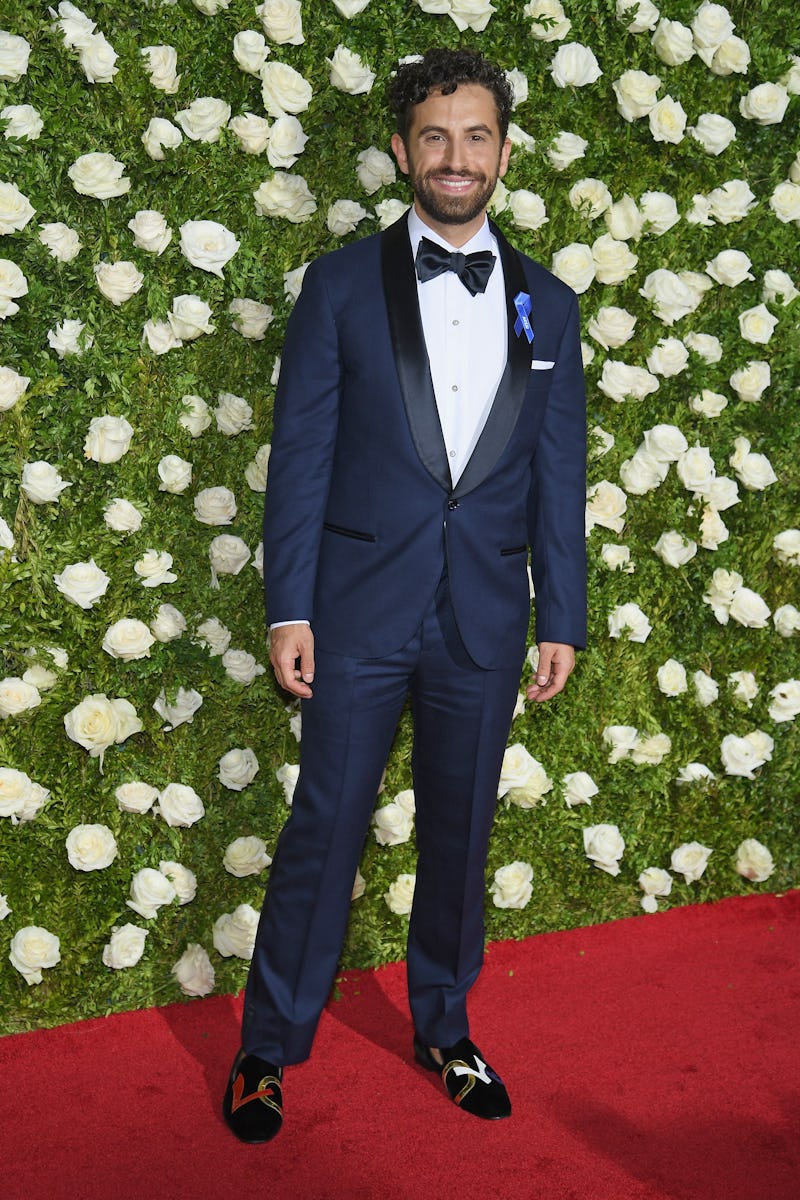 Dimitrios Kambouris/Getty Images Entertainment/Getty Images
At practically every award show of 2017, there's been a single symbolic accessory that stars have been wearing, and it's no different tonight. So why are people wearing blue ribbons at the 2017 Tony Awards? If you're a red carpet junkie, the ribbons may look familiar to you. They've cropped up at nearly every award show from the 2017 Oscars red carpet to the 2017 Golden Globes. Now, it's the Tony Awards' turn.
Update: In September, the blue ribbons made an appearance at the 2017 Emmy Awards as well New York Fashion Week, so it's safe to say they'll be around for a while.
What do the ribbons mean? They're in support of the American Civil Liberties Union and their "Stand With the ACLU" campaign. The ribbon symbolizes support for the organization which, according to the ACLU website, "has been our nation's guardian of liberty, working in courts, legislatures, and communities to defend and preserve the individual rights and liberties that the Constitution and the laws of the United States guarantee everyone in this country." With the ACLU filing repeatedly filing lawsuits against Trump administration, supporting the organization seems to be more important than ever.
As for the stars wearing the ACLU blue ribbon, they're supporting the campaign that encourages entertainment professionals to wear the ribbon as a sign of solidarity with the organization. It's a familiar site to those who recently watched the MTV Movie Awards and saw Millie Bobby Brown's own blue ribbon. Clearly, the small symbol isn't going away, and it certainly shouldn't.
Dear Evan Hensen's Steven Lenvenson is among those wearing the ribbon as he walks the carpet tonight.
Levenson isn't the only person, though. The Falsettos' Brandon Uranowitz is also sporting the ribbon on a gorgeous black lapel.
Dear Evan Hansen's Mike Faist blue ribbon not only made a statement but looks amazing on his velvet jacket.
Presenter Tom Sturridge wore one with his Alexander McQueen suit on the carpet.
Scarlett Johansson rocked a ribbon while presenting during the awards.
Clearly, the ribbons' significance shouldn't be underplayed. With several red carpet goers wearing them on the 2017 Tony's red carpet, these symbols don't seem to be going anywhere any time soon.