Channing Tatum & Jenna Dewan Just Announced They're Splitting Up & Fans Are Devastated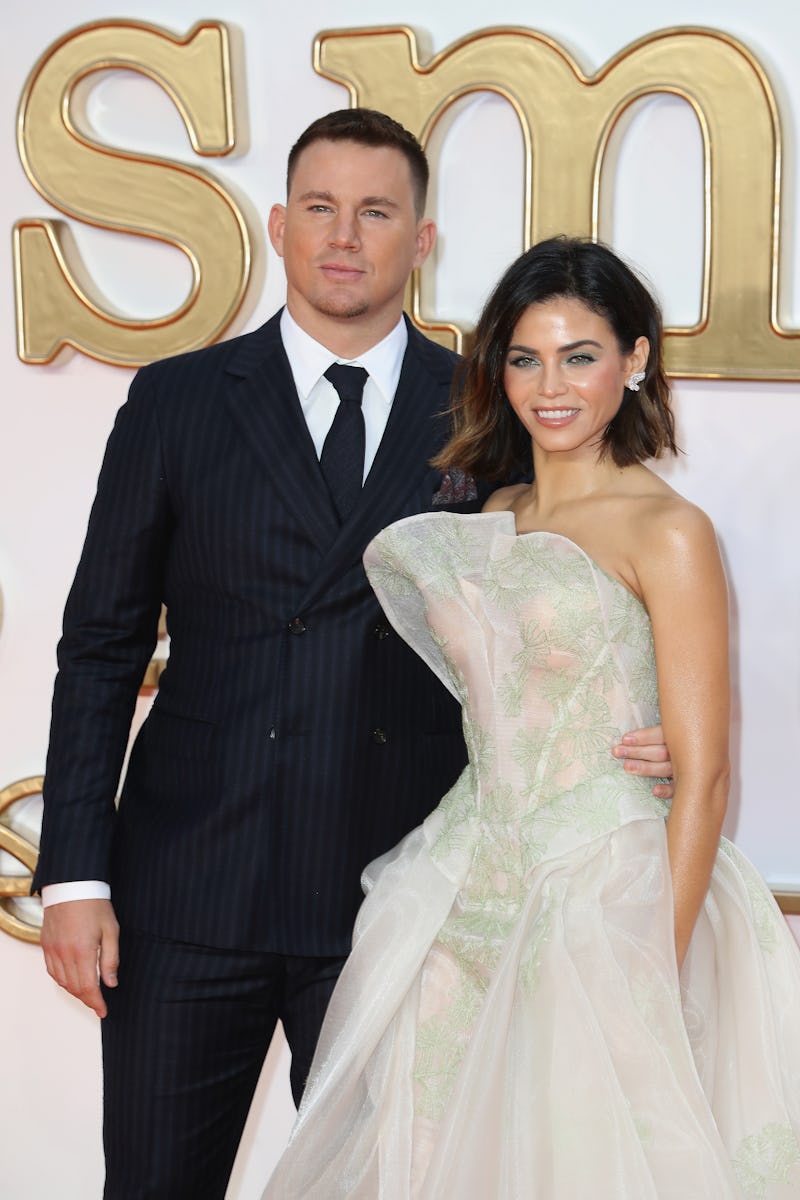 Chris Jackson/Getty Images Entertainment/Getty Images
Sad news, everyone: On Monday, April 2, Channing Tatum and Jenna Dewan are separating after 8 years of marriage, and the couple announced the news via Instagram and Twitter. The joint statement read:
"Hey world!
So…We have something we would like to share.
First off, it feels odd that we have to share this kind of thing with everyone, but it's a consequence of the lives we've chosen to lead, which we also happen to be deeply grateful for. We're living in an incredible moment in time, but it's also a time where truth can easily get distorted into "alternative facts" [wink emoji] So we want to share the truth so you know that if you didn't read it here then it's most certainly fiction.
We have lovingly chosen to separate as a couple. We fell deeply in love so many years ago and have had a magical journey together. Absolutely nothing has changed about how much we love one another, but love is a beautiful adventure that is taking us on different paths for now. There are no secrets nor salacious events at the root of our decision — just two best-friends realizing it's time to take some space and help each other live the most joyous, fulfilled lives as possible. We are still a family and will always be loving dedicated parents to Everly. We won't be commenting beyond this, and we thank you all in advance for respecting our family's privacy. Sending lots of love to everyone, Chan&Jenna."
The 37-year-old actors had been married since 2009 after meeting on the set of the 2006 film Step Up, where they starred opposite each other. Their daughter Everly was born in 2013 and is about to turn 5 years old next month.
According to People, the couple made their last public appearance together last month at the 2018 Kids Choice Awards in Inglewood, California — where Everly made her first appearance on the red carpet.
Fans are devastated to hear about the couple's split and have expressed such via Twitter. Some fans' posts are about how we'll always have Step Up, the movie that not only introduced Tatum and Dewan, but gave the world a dancing movie franchise.
Some fans were caught completely off-guard by the split.
In response to the news, many have declared love to be, well, dead — a common declaration when beloved celeb couples unexpectedly announce their split.
Back in February, Dewan told Health that she and Tatum put a lot of work into their relationship, even though it may have seemed "perfect" on the surface. She said,
"When people say you guys have such a perfect life, I want to scream and tell them no one's perfect. I think there are such things as great fits. It is a great fit as long as you are growing together, and I think up until this point we've really grown together. Even if one starts to grow, the other catches up and vice versa...But I think a couple needs to be conscious and to want to do the work and be willing to look at the parts of you that need work. Both of us have been pretty aware and willing to do that. We've always had the same values. But we're not perfect! Are you kidding? We fight like other couples, we disagree about things, we have days where we don't really like each other."
It's sad to see another celeb couple split up, but it seems like Tatum and Dewan are doing so with a lot of love and understanding.