These Cheap End-Of-Summer Getaway Ideas Are Perf For Last-Minute Planners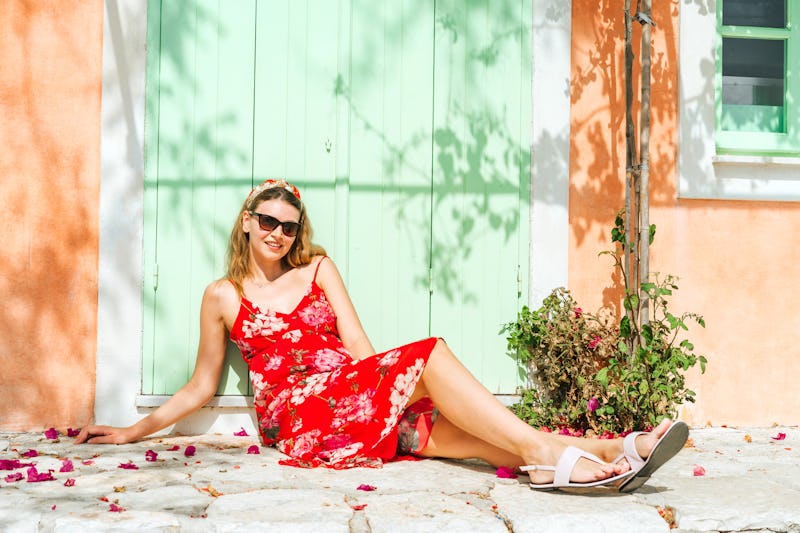 Iryna Veklich/Moment/Getty Images
I love traveling, and I try to take at least two big trips a year. Because traveling can be expensive, though, you might thinking getting away to celebrate the end of summer is out of your reach. However — if you know where to look — you can find some affordable end-of-summer getaways that won't break the bank. Whether in the United States, or abroad, traveling can be a life-changing experience that opens you up to new ideas, perspectives, cultures, cuisines, friendships, and more. If you prioritize experiences over things, then you know what I'm talking about.
There are a few things you can do proactively to make traveling more accessible, like using a credit card that awards you airline miles. I'm not advocating debt, and you can use a credit card just like a debit card. Set your budget, pay for everything with your card, and then pay it off every month. I have two airline miles credit cards, which means that pretty often I am not paying for my flights when I travel. Many cards will even give you a companion ticket each year that lets a friend fly for under $100.
If you're definitely avoiding credit cards, some debit cards offer the same thing. It's also beneficial to sign up for free airline miles and hotel rewards programs because the points eventually add up. So, if you want to get away on the cheap, check out these affordable end-of-summer getaway ideas.