Cher Addressed Criticism About Her Age & Appearance In The Most Powerful Way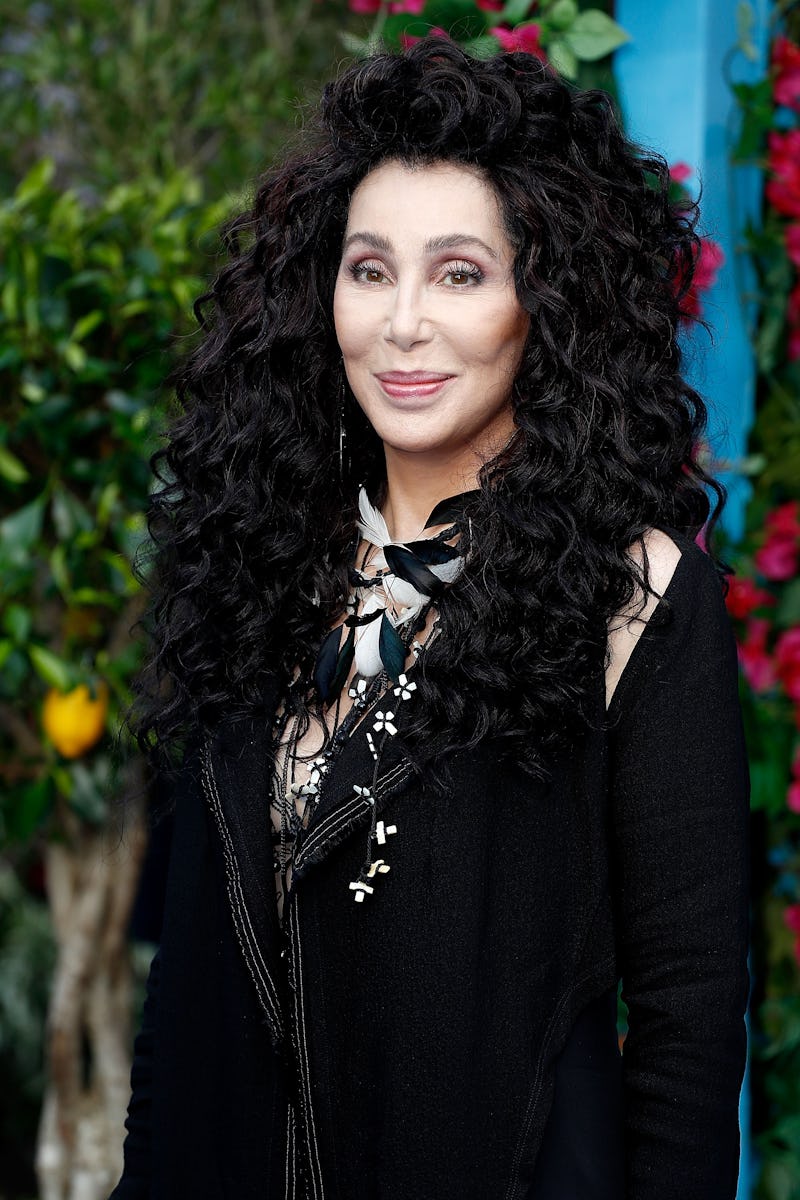 John Phillips/Getty Images Entertainment/Getty Images
Cher may be a music legend, style icon, and general goddess of all things, but even a Hollywood great such as herself isn't immune to criticism. During a recent concert in Atlantic City, according to The Hollywood Reporter, the Oscar-winning actress took a little walk down memory lane and recalled when her Witches of Eastwick co-star Jack Nicholson and director George Miller felt the need to give her some negative feedback about her age and overall appearance. However, Cher's response to Nicholson and Miller's criticism will only make you love her all the more.
But let's back up for a minute and start at the beginning. Cher opened the story by explaining how she was feeling a little insecure about turning 40 back in 1986, but after having a lot of fun at her birthday party, she was starting to warm up to the idea of embarking on this new decade of her life. "I went to sleep, dreaming these fabulous thoughts of being 40 and it was good, and I was going to get all these movies and I was just so happy," she told the crowd, according to THR. That was, of course, until the next day when Miller allegedly called her up the next morning with a few choice comments:
[H]e said, "I just wanted to call and tell you that I don't want you in my movie and Jack Nicholson and I think you're too old and you're not sexy." Good morning, 40!
Cher went on to explain that tears "started streaming down my old face" because she wanted to part so badly — and also because she's a human being with feelings. But apparently Miller didn't just stop there. According to Cher, he then proceeded to break down every little complaint he had about her.
"He didn't want to hang up," Cher told the audience, according to THR. "He just wanted to tell me everything: 'I hate the way you walk, I hate the way you talk, I don't like the color of your hair, I don't like your eyes.'"
Being the badass boss lady that she is, though, Cher refused to take these insults sitting down. Instead, she opted to stand up for herself and put the two men in their place:
"So, finally I was like, 'Okay, look motherf*cker, yeah, I said the whole thing. I said, 'You didn't find me under a rock. I was nominated for an Academy Award for Silkwood. And I got the Cannes Film Festival award for best actress for Mask, so goodbye!'"
In the end, Cher was eventually given the role of Alexandra Medford in Witches of Eastwick, where she starred alongside Susan Sarandon, Michelle Pfeiffer, and Nicholson. Because when Cher sets her sights on something, you better believe she makes it happen.
It's terrible to think of anyone having to deal with criticism like that, let alone Cher, who — at 72 years old — is still performing sold-out shows and starring in huge blockbuster films. But unfortunately, her story isn't all that surprising. Too often are women judged by their appearances and age even nowadays, but Cher went on to prove them all wrong.