Asking 'Why Can't Cheryl Keep A Man?' Is An Outrageous Double Standard & Here's Why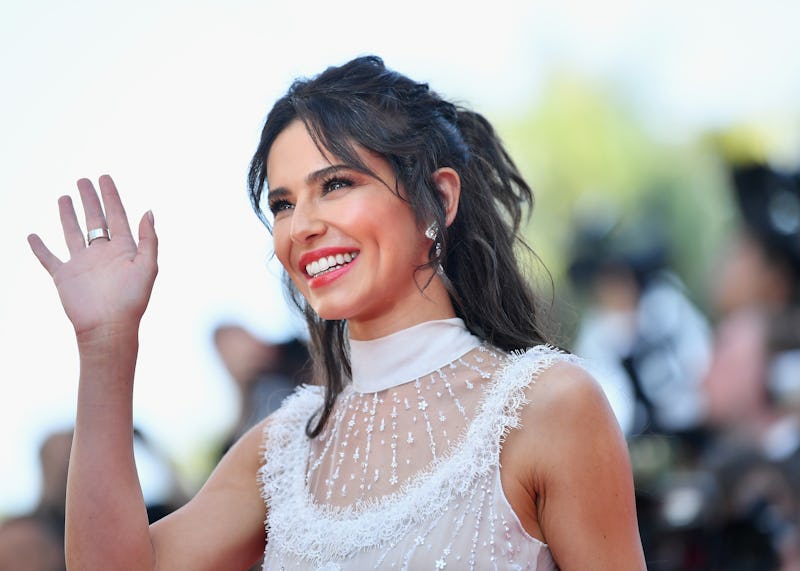 Emma McIntyre/Getty Images Entertainment/Getty Images
As you may have read, Cheryl Cole and Liam Payne have split, ending their relationship and releasing similar statements on Twitter about both wanting to do what is best for their son, Bear. While you may or may not be surprised at this news — the duo have been rumoured to be separating for some time — what is shocking to me is the vitriol that has been flung at Cheryl. That's Cheryl, not Liam. In fact, people are asking why Cheryl "can't keep a man", and it's wrong on so many levels.
I assume the reason they're asking is because this is Cheryl's third public break up, following her divorce from Ashley Cole back in 2010 and from Jean-Bernard Fernandez-Versini in 2016. Interestingly, it's the same narrative that was thrown at Jennifer Aniston when she announced she was splitting from Justin Theroux earlier this year.
Firstly, we have absolutely no idea what went down in the split. For all we know, Liam begged Cheryl to stay, and she wanted to walk away. Maybe she was desperately unhappy, or felt she was making him so. Either way, it's all speculation. It's awful that she isn't only living this experience, she has to read about it, and know everyone else is talking about it, too.
Secondly, it's a massive double standard. No-one is accusing Liam of not being able to keep a woman. The assumption is that Cheryl is desperate for a man and can't make him stay. This plays in to the very old-fashioned idea it's a woman's responsibility to be jumping through hoops to "keep her man." Do we really expect women to stay in relationships that aren't making them happy? Are relationships in 2018 not a two-way street when it comes to love and mutual support?
Everyone seems to be accusing, blaming, and hypothesising about Cheryl in a way that they're not doing about Liam. The reality could be that Cheryl's been in the wrong relationships for her, or is happier single. Cheryl has even had to publicly state that her mum has nothing to do with the split, as if that isn't obvious. I don't see Liam forced to do the same.
A lot of this narrative around Cheryl seems to come back to when she split with Ashley Cole, after he was widely reported to have cheated on her, something Cheryl appeared to later confirm in an 2015 interview with Instyle. As a nation, people still seem to hold that split against Cheryl, chalking up any subsequent "failed" relationships to some kind of problem on her part. She's picked herself back up and continues to believe in love, which some see as commendable, so why are we obsessed with the idea she's done something wrong? The speculation is just plan sexist, not to mention wantonly unkind.
The whole conversation says something about how archaically we view women as a society. Just the term "can't keep a man" sounds totally anachronistic today. She certainly doesn't need Liam. Cheryl is a chart topping singer, TV personality, and financially independent business powerhouse, as well as a mother, daughter, and friend. Why on earth would she want to stay with a man if she felt they weren't making each other happy? I assume no-one takes this kind of decision lightly, so presumably this is the end of a long road. Perhaps she deserves our sympathy, not our scrutiny.
As for Bear: Cheryl and Liam's young son will grow up, and to have to read claims that his mum "can't keep a man" isn't something he needs to be exposed to. His parents are putting out the message that the split is mutual, amicable, and Bear is the priority, and that's the only message that should matter.
Not wanting a man, not having the right man — sure, those things may be true, but why bother saying them? Cheryl is an utter babe who is going through what has to be a terrible time. Maybe she'll get married again, maybe she won't. I sincerely hope we'll no longer care and just leave her to it, but the narrative of her not being able to keep a man certainly has no place.
This article was originally published on