Chessy Prout Is Fighting Against On-Campus Sexual Assault — And Her Book is Just The Next Step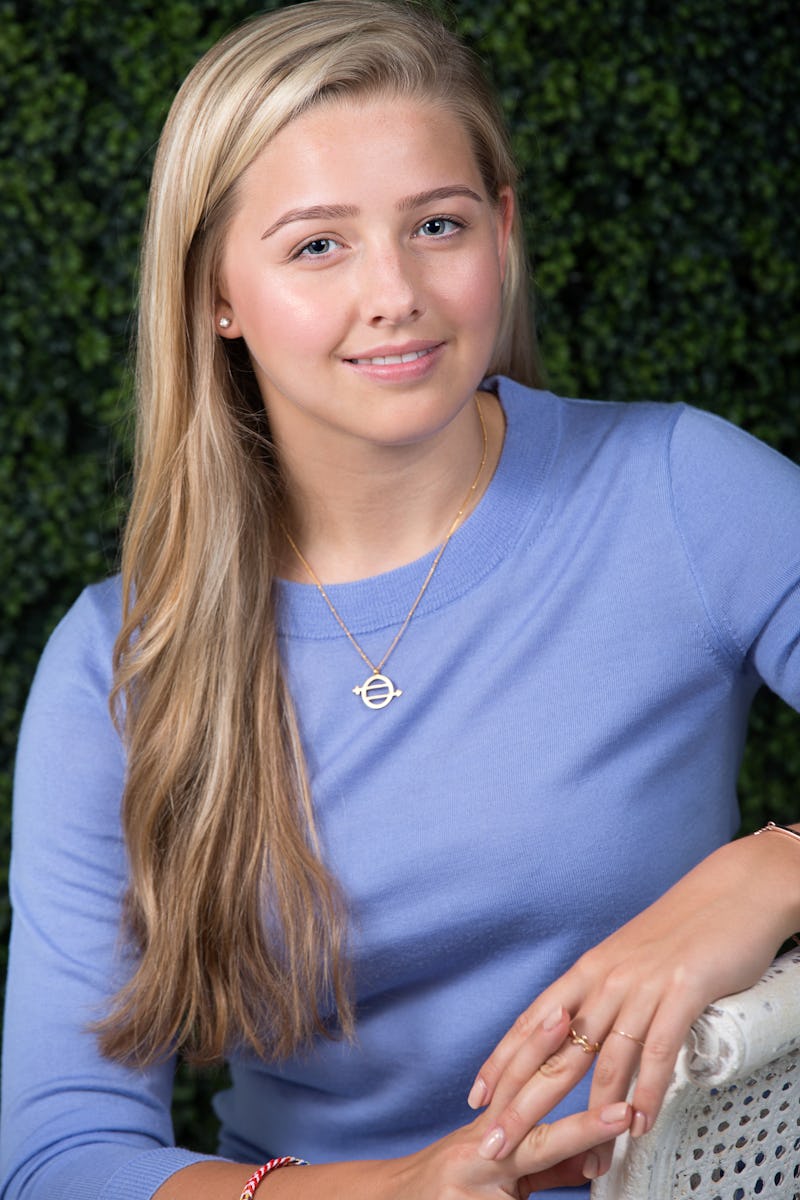 Photo courtesy of Heather Donlan
When Chessy Prout decided to shed her anonymity as the survivor of a widely publicized sexual assault at St. Paul's School in New Hampshire, she was making an important point on behalf of survivors everywhere: I have the right to tell my story. Though her attacker, Owen Labrie, was ultimately convicted on three misdemeanor statutory rape charges, a misdemeanor of endangering a child, and one felony charge for using a computer to lure a minor for sex, Prout was the one tried and convicted among her peers at St. Paul's School. (As she details in her memoir, lawyers for St. Paul's School asked a federal court to force Prout to shed her anonymity and bar her family from discussing the case, a key factor in her decision to ultimately come forward on her own terms.)
Since she identified herself, she hasn't stopped telling her story. Her new book, I Have The Right To, is just one step in spreading the word about what it means to be a survivor of sexual assault in the hopes that one day it can become a thing of the past.
"I'm seeking empowerment right now, because I do lay myself kind of bare in this book," Prout tells Bustle, "but of course, the book doesn't hold everything that's been my life, and I'm much more than the book. I hope that it'll help at least one person recognize that they're not alone in their life."
In the two years since she decided to speak out, Prout has become one of the most prominent faces of the movement to end on-campus sexual assault. She launched a nonprofit, I Have The Right To, in the hopes that she could use her voice to engage participants to be a force for change. Since launching the campaign, sharing her story, and writing the book, Prout has heard from countless survivors who have found strength and comfort in the community of survivors she's created.
The tides has shifted in the favor of Prout and others like her in recent months, and this young activist hopes to use the momentum of #MeToo and Time's Up to create lasting systemic change. "I see the #IHaveARightTo campaign becoming the next step to the Time's Up movement. I see that being the way further — the survivors who write on social media and disclosing their story to say, 'OK, these are my rights. I have the right to tell my story, I have the right to seek justice,'" she says. "And now how are we gonna get our institutions and our government to let us do that safely? That's the rallying call in this movement and that people start using that to claim their rights."
Prout graduated from high school in 2017, but she won't matriculate at Barnard College until fall 2018. She's spent her gap year writing her book — which came out in March — and traveling the country speaking to survivors, as well as pushing for policy changes to help end sexual assault, like making K-12 sexual education mandatory in schools. When she does enroll in college later this year, she plans to get an education that supports her lifetime work of ending sexual assault. Here's what she said about her book, being a survivor of sexual assault, and what comes next: