Chris Harrison Reacts To Ben & Lauren's Split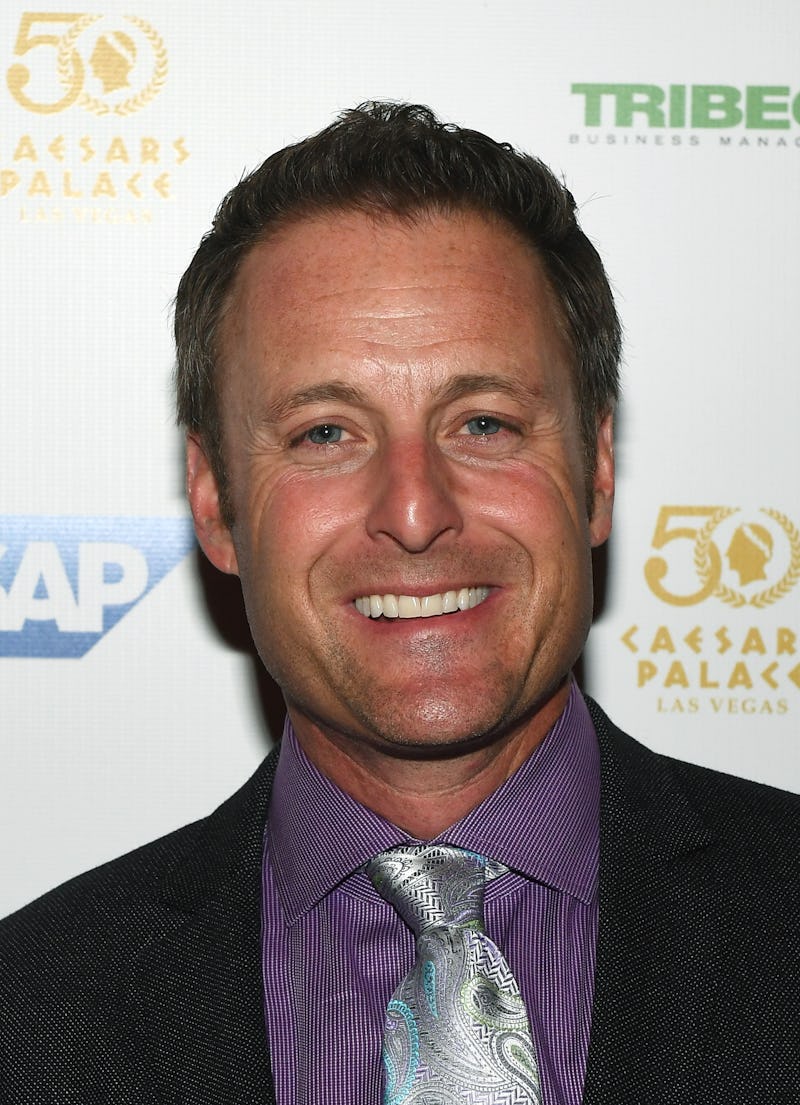 Ethan Miller/Getty Images Entertainment/Getty Images
Bachelor relationships don't always have the best track record, but it's still so surprising when a couple fans have been rooting for calls it quits. On Monday, Ben Higgins and Lauren Bushnell announced their breakup, and now, The Bachelor's faithful host is weighing in. In an interview set to air Tuesday, Chris Harrison commented on Ben and Lauren's split, and despite the fact that you'd think, as the show's host, he'd have some kind of insider intel, it sounds like he's just as surprised as the rest of us.
In fact, Harrison only found out about the news during his guest appearance on Mario Lopez's radio show, according to People. He had no idea that they'd broken up until he was asked about how he felt about it, which is so crazy to think about, especially since he was present for their love story from their first meeting to their proposal. And his first reaction? He didn't expect this to be happening at all, which seems to be the general consensus around Bachelor Nation so far.
After seeing Ben and Lauren host a special on Disney weddings just last week and all of their loving social media posts, it seemed like there was no way a breakup like this was happening, but somehow, it did.
Harrison told Lopez:
Apparently I did not see that coming. I love them both. They are really two of my favorite people we've ever had on the show and Ben is a really good friend. I know that they have struggled with the show and then kind of continuing on and doing their reality show and kind of where the show stopped and then where life began. So I know they were fighting through a bunch of stuff. But I don't know. I'll reach out to them. I'm very sorry to hear that because I do care about them very much.
It's a sweet sentiment from someone who's been personally involved in their romance, and Harrison makes a lot of good points. They did go back and forth on whether or not they should get married on their Freeform reality show, Ben & Lauren: Happily Ever After? last year, so maybe their breakup should have come as less of a shock than it did.
But regardless of what happened behind the scenes, it sounds like they'll definitely have the support of their pal, Harrison, and I have a feeling they'll be just fine. If their journey to love on reality TV proved anything, it's that they're both people with so much to give. The right person for them is out there. Maybe on Bachelor in Paradise? Harrison, get on it.