Chris Kattan Had An Awkward Start To 'DWTS'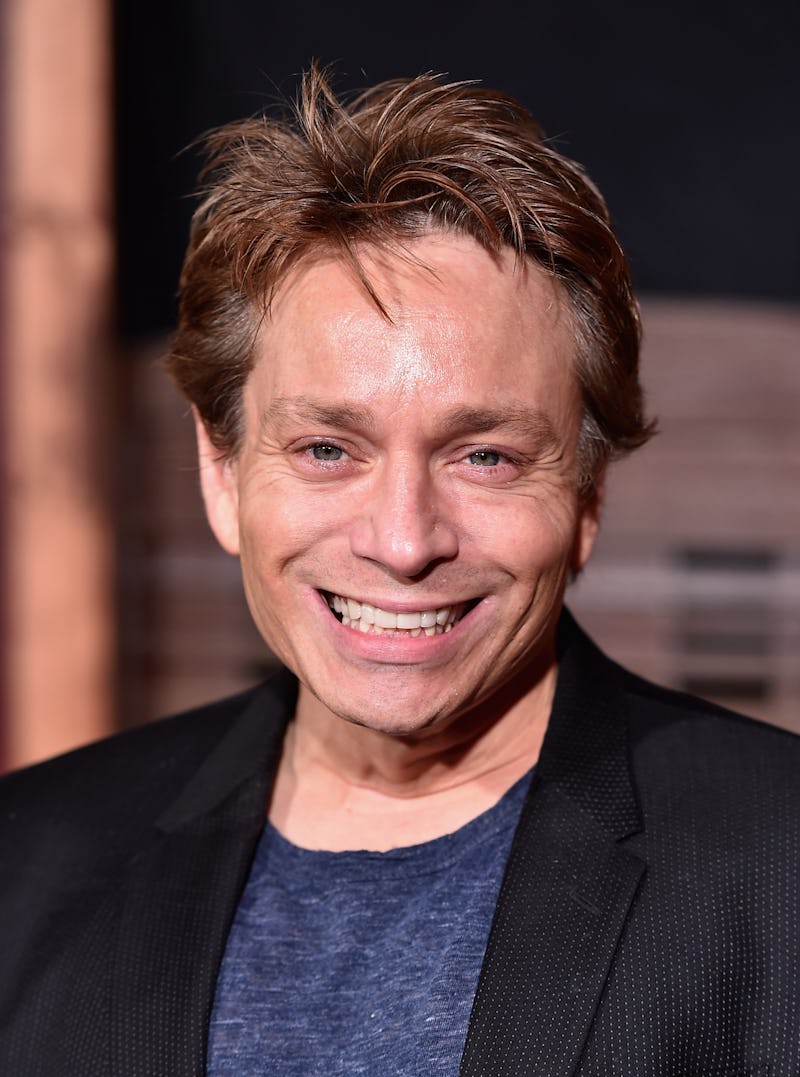 Alberto E. Rodriguez/Getty Images Entertainment/Getty Images
I always like watching new seasons of Dancing With The Stars because the producers are always throwing wild cards in the cast. Yeah, Simone Biles is on the latest season, but there's also Mr. T! Nick Viall finally got cast, but there's also Charo! Also on the docket is Chris Kattan! If you're old like me, you remember him from Saturday Night Live. If you're not, you'll remember him from one episode of How I Met Your Mother. In any case, Chris Kattan's Dancing With The Stars debut was pretty awkward, and it can only go up from here.
First things first – Chris' partner, Witney Carson, didn't even know who he was. That is because she is quite young and wasn't alive for the glory days of Saturday Night Live in the mid-1990s, but girl, how do you not know A Night At The Roxbury? That movie is solid gold trash (but like, in the best way). Anyway, Witney capitalized on the movie's signature head-bobbing dance move (even though Chris now suffers from an ironic neck injury), adding it to their cha-cha, and it just wasn't… very good. Chris was pretty stiff and awkward, and it was kind of hard to watch. That being said, there is nowhere to go but up, and it's only the first week!
Chris got a 17 out of 40, which is, uh, not great. A failing grade. But I wouldn't look at this as a bad thing – now that Chris knows what he has to work on, Witney can help him and they can get better and better. Witney has driven dancers to the Mirrorball, and she can certainly do it again with enough work.