Audio Of Chris Soules Calling 911 Has Been Released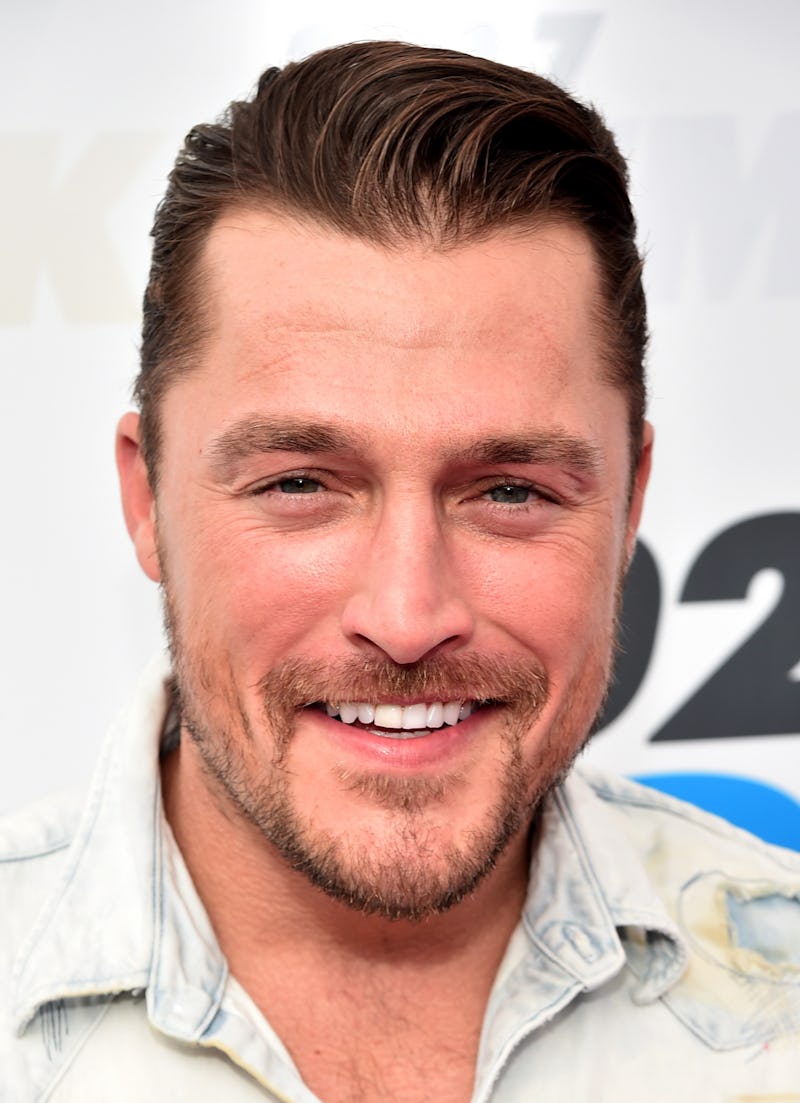 Alberto E. Rodriguez/Getty Images Entertainment/Getty Images
Bachelor alum Chris Soules was arrested and charged with allegedly fleeing a fatal car accident on Monday, April 24 near Aurora, Iowa, according to a statement Bustle received from the Buchanan County Sheriff's Office. Although the reality TV personality allegedly left the scene of the accident, 911 audio shared with Bustle by the sheriff's office shows that Soules called 911 after the accident.
UPDATE: A rep for Soules released the following statement to Bustle on May 3: "Neither Mr. Soules nor his legal counsel will be responding to the numerous tabloid style articles and journalists who have been reporting false and misleading stories by citing 'unnamed sources.' Rather, they will be focusing on presenting the truth, which will reveal how inaccurate and unfair so many of these news accounts have been. We are confident that the fair-minded citizens of Iowa will do what they've always done – reserve judgment until all of the accurate information is properly presented."
EARLIER: Bustle reached out to Soules' lawyers for comment on the 911 audio, but did not receive a response at the time of publication. His lawyers said in a statement to Just Jared on Tuesday:
Chris Soules was involved in an accident Monday evening (April 24) in a rural part of Iowa near his home. He was devastated to learn that Kenneth Mosher, the other person in the accident, passed away. His thoughts and prayers and with Mr. Mosher's family.
In the 5-minute audio, an apparently winded Soules tells the dispatcher that he rear-ended "a guy in a tractor" and says that the man in the tractor is injured. He also notes that the tractor is in a ditch.
The tractor driver, who was later revealed to be 66-year-old Kenneth Mosher, was unconscious during the call, according to Soules. You can hear Soules telling another person on the tape that help is coming. He also confirmed to the dispatcher that Mosher was unconscious and did not appear to be breathing.
When the dispatcher asks if Soules knows how to do CPR, he says he cannot but asks an unidentified person if he or she knows how. It is unclear whether Soules or someone else administered CPR. However, Soules goes on to say there is blood coming out of Mosher's mouth and that he feels his pulse.
Mosher was later transported to Mercy Hospital in Oelwin where he died, according to the Buchanan County Sheriff's Office. As for Soules, he was released from jail after his mother, Linda, posted his $10,000 bond at 11:37 a.m. on Tuesday, April 25, the Des Moines Register reports. The 35-year-old's preliminary hearing is set for 1:30 p.m. on May 2.
The Buchanan County Sheriff's released the following press release to Bustle on Tuesday:
On Monday, April 24, 2017 at approximately 8:20 pm, the Buchanan County Sheriff's Office received a 911 report of a motor vehicle accident with injuries in the 1000 blk of Slater Avenue (W45) north ofAurora. According to the investigation, a 2008 Chevrolet Silverado operated by Christopher Douglas Soules, 35, of Arlington was southbound on Slater Avenue when he struck the rear of a southbound John Deere 2640 tractor operated by Kenneth Eugene Mosher, 66, of Aurora. The collision caused the tractor to go into the east ditch. Soules' vehicle went into the west ditch. Mosher was transported to Mercy Hospital in Oelwein where he was pronounced dead. Soules was uninjured in the accident and left the scene of the accident prior to law enforcement arrival.
Soules was located shortly after at his residence located in the 7500 blk of B Avenue in near Arlington in Fayette County. He was subsequently arrested and transported to the Buchanan County Jail, where he was charged with Leaving the Scene of a Fatality Motor Vehicle Accident (class D felony). Soules bonded out of the Buchanan County Jail on a $10,000 bond on Tuesday morning, April 25, 2017.
No other information is being released at this time pending the continued investigation into the cause of the accident. Due to the on-going investigation, further charges may be pending. The Buchanan County Sheriff's Office was assisted in this incident by the Iowa State Patrol, Fayette County Sheriff's Office, Aurora Fire Department and Oelwein Mercy Ambulance Service.