Chrissy Teigen Trolls John Legend In The Best Way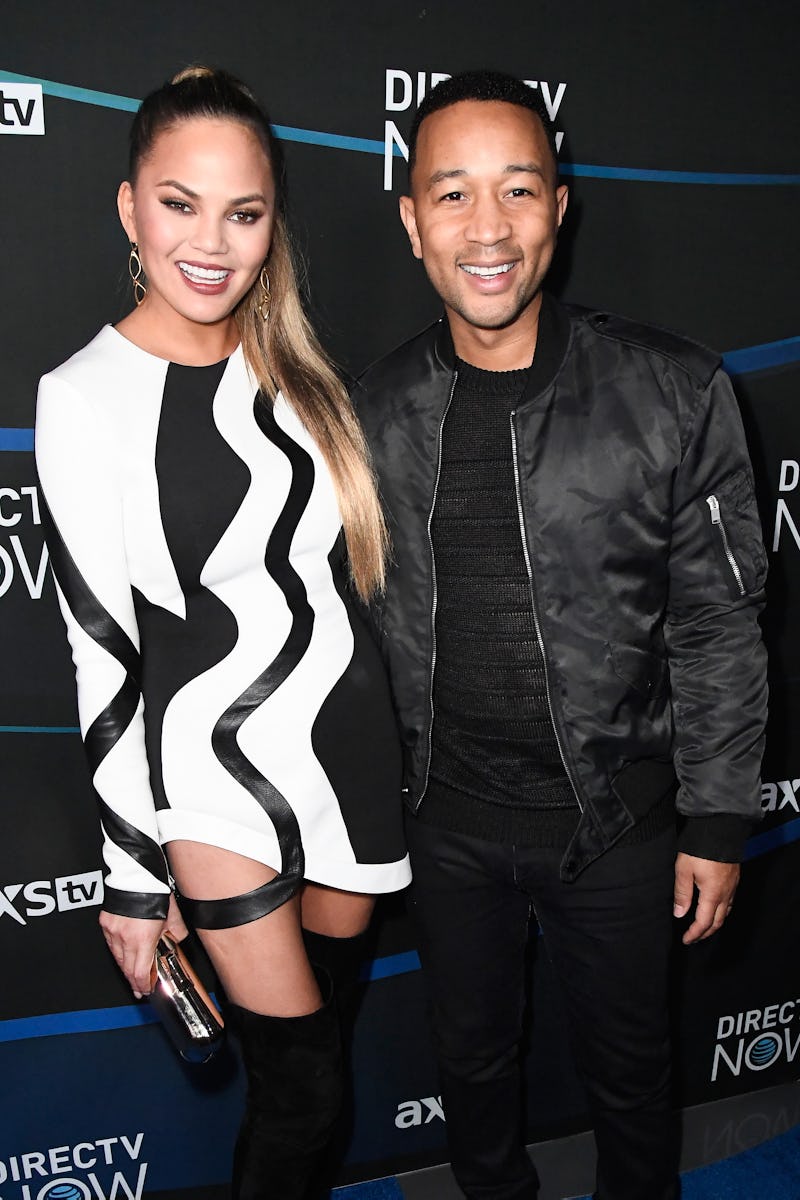 Frazer Harrison/Getty Images Entertainment/Getty Images
Queen Chrissy Teigen has done it again. Seriously, she rules Twitter and I'm sure she knows it. On Twitter Tuesday, Chrissy Teigen responded to John Legend's Arthur resemblance in the most perfect way. Before showing you her flawless response, allow me to explain why Legend is being compared to the PBS Kids cartoon character in the first place.
On Sunday, Twitter user Emily Sowah shared a side-by-side photo of Legend and Arthur. Alongside it, she wrote, "John Legend look like Arthur lowkey." Actually, it's kind of uncanny how similar they do look. Though, no offense to Legend whatsoever.
Little did she know that this tweet would go viral and cause a stir across the internet. Soon enough, other Twitter users were sharing their own memes, photoshopped images, and comparing how Legend even wore a yellow shirt in La La Land just like Arthur always wears that famous yellow sweater.
Enter Teigen. Of course the model reacted to all of the comparisons between her husband and the animated character, who originated in 1996. She beautifully posted her own image of Arthur, but rather than a facial shot, the Lip Sync Battle star shared the already very widely meme-d image of Arthur's clenched fist and captioned it, "John when you tell him he looks like Arthur."
Come on. How fantastic is that? Like the power couple they are, Legend also got in on the conversation. The "All of Me" singer responded to his wife's tweet by saying, "I hadn't even heard of this Arthur character til now. Was he around when I was a kid?"
Ha. Seriously, could they be more hilarious? I can only imagine how Sowah is reacting to all of this. Well, I'm so glad I asked. She tweeted Tuesday alongside an image of Salt Bae and said, "When you create convo between a power couple, help Arthur thrive, and make it to Sonic happy hour with one minute to spare." For. Real. You go, Sowah.
Just because, here is the original photo that started it all.
How amazing is that?