Chrissy Teigen Got Matching Temporary Tattoos With A Fan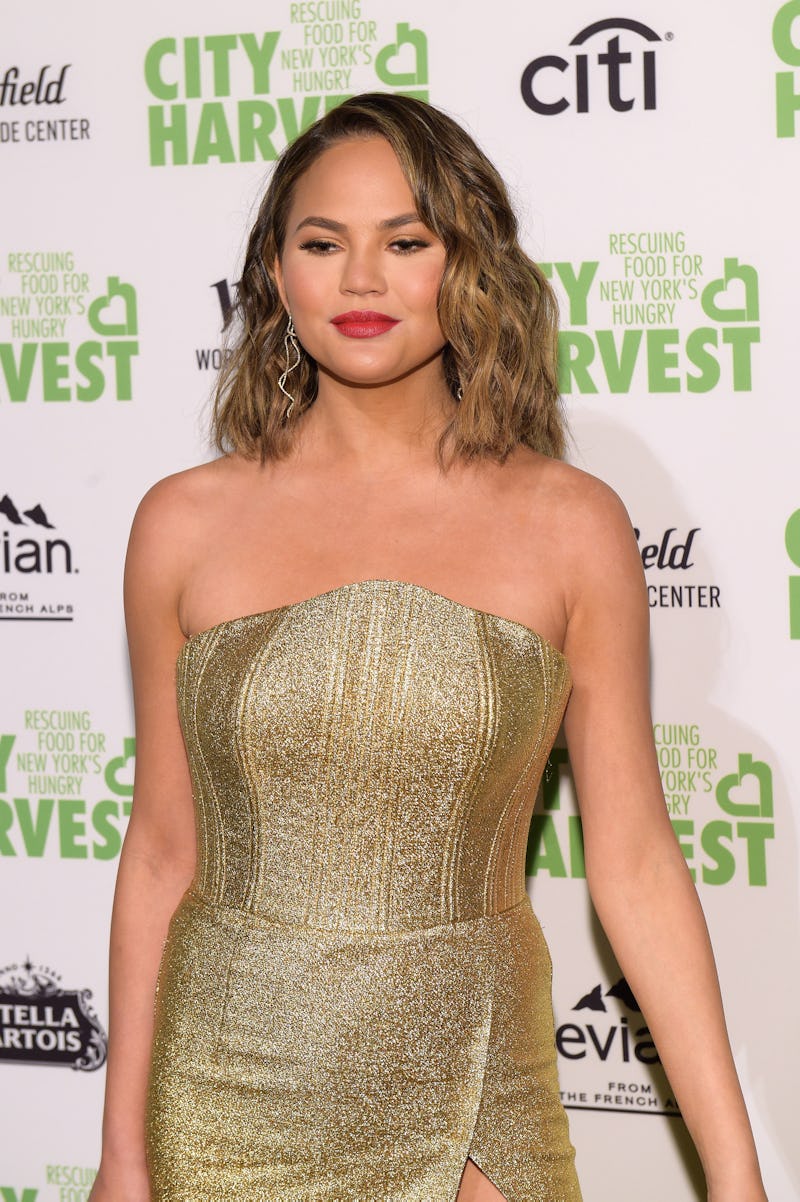 Jason Kempin/Getty Images Entertainment/Getty Images
We could all only hope to one day be as good at getting even as Chrissy Teigen. On Saturday, after her husband John Legend was seen dancing with a female fan at his most recent concert in Miami, Teigen decided to get a little payback in the funniest way: by getting a matching temporary tattoo with a male stranger.
"I'm Chrissy Teigen and you guys get to pick your ultimate henna on my lower back," the author and Lip Sync Battle host said in a Snapchat video. As she recounted, she was standing outside of a tattoo shop in Miami when she picked a fan at random to go and do the deed with her. That stranger turned out to be a man named Eddie.
And so, in a later video, she and Eddie are seen holding hands while walking down the street. "John got to dance with a woman at his concert, so Chrissy gets to take one man and hold hands with him," a friend of Teigen's explained while taking the video. "John, don't be jealous!"
Once they made it into the tattoo shop, Teigen shared a few snaps of the process of she and Eddie getting the matching (very temporary) ink on their lower backs. One of the final snaps shows off the finished product (and Teigen's behind), in which the completed tattoos both read, "It's a prank, bruh" in black ink.
What a way to get revenge. Who knows how Legend responded to his wife's prank when he managed to see it, but hopefully he found it just as hilarious as her fans did. Leave it to Teigen to get even in the funniest, weirdest way possible, and share it with the world.